Use data to drive decisions
The M.S. in Data Science (MSDS) offers an 11-month integrated curriculum that features an interdisciplinary curriculum and practical, hands-on learning projects. Designed outside the traditional curricular structure, the MSDS is a forward-looking blueprint of the world in which data science plays an increasingly important role. 
MSDS curriculum is tightly prescribed, and students take a core set of courses throughout the year with two electives built into the schedule. Courses are interdisciplinary and taught by faculty at the School of Data Science and from across the University of Virginia. Several large data sets are used between courses to increase the program's cohesion, and students work consistently in teams throughout, building strong relationships with their peers and faculty mentors.   
Curriculum
The MSDS program is designed around a spiral learning framework. Students begin by acquiring a foundation in languages, computation, and linear modeling. They then build upon those skills and explore Bayesian machine learning, statistics, data mining and text analytics, computer programming, and data ethics, as well as interdisciplinary electives from across the University. Throughout the program, students apply what they learn through hands-on group projects and practice effective communication skills. 
At the conclusion of the MSDS program, students address an important data science challenge through a sponsored team capstone project. Projects connect you with corporate and government partners who present unique challenges for you to tackle through hands-on learning. By applying the tools and techniques learned in the classroom, you gain real-world experience while providing the sponsoring organization valuable data-driven insights and solutions.
The 32-credit-hour M.S. in Data Science program is offered across three terms: Summer, Fall, and Spring. Students take a core set of courses with elective courses offered during the spring. For course details and descriptions by term, see below.  
The Graduate Record represents the official repository for academic program requirements.
Alumni Testimonial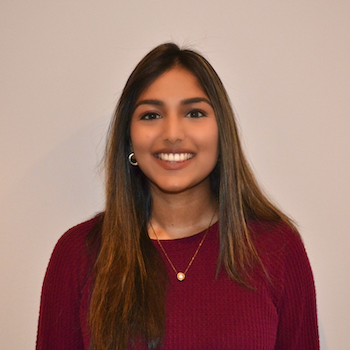 "During my internship with Apple, I did a lot of data engineering and data science. I was able to work with a lot of the technologies that I learned in the MSDS program and am excited to take what I learned and apply it to my work." — Arishya Ansari, MSDS 2021, Machine Learning Engineer, Apple (San Francisco, California)