Data is transforming the way we do business. 
Researchers at the School of Data Science have used data from hospital monitors to better treat patients, credit card data to prevent fraud, and transportation data to reduce accidents. All of this data requires cutting-edge knowledge of data science tools and techniques, and the ability to put them into practice. That's why we collaborate with community, industry, and government organizations to connect our work with theirs.
Find out how your organization can benefit from a partnership with the School of Data Science. 
Corporate Partners Program
Our society faces immense challenges, ranging from fighting the COVID-19 pandemic, climate change, and systemic racism to cybersecurity threats and broad economic uncertainty. Yet at UVA's School of Data Science, our mission remains clear. We are duty-bound to meet these challenges head-on—and we seek industry partners who share our vision and commitment. 
From our inception, the School of Data Science has sought to center ethics, inclusion, and transparency in all we do. Today, we seek to leverage our expertise and that of our partners to find creative solutions to world problems. Whether through enhancing diversity through recruitment, cultivating thought leaders, or forging research partnerships, the School of Data Science welcomes new corporate connections that share our vision. 
Engage with Students, Faculty, Alumni, and Community
Help us build a new home for data science and a new bridge to the community:
Building the Workforce 
Creating a pipeline for future talent:
Foster enhanced recruiting and mentorship through Corporate Partnerships ($35,000)
HBCU Bridge to UVA Data Science Summer Research Program ($50,000+)
Corporate sponsorships of our annual Women in Data Science conference ($10,0000
Scholarships for students embarking on data science careers ($50,000)
Cultivating Research 
Industry partnerships bring real world applications into the classroom and beyond:
Diversity, Equity, and Inclusion
Corporate partnership opportunities are also available specifically for Diversity, Equity, and Inclusion.
Current Corporate Partners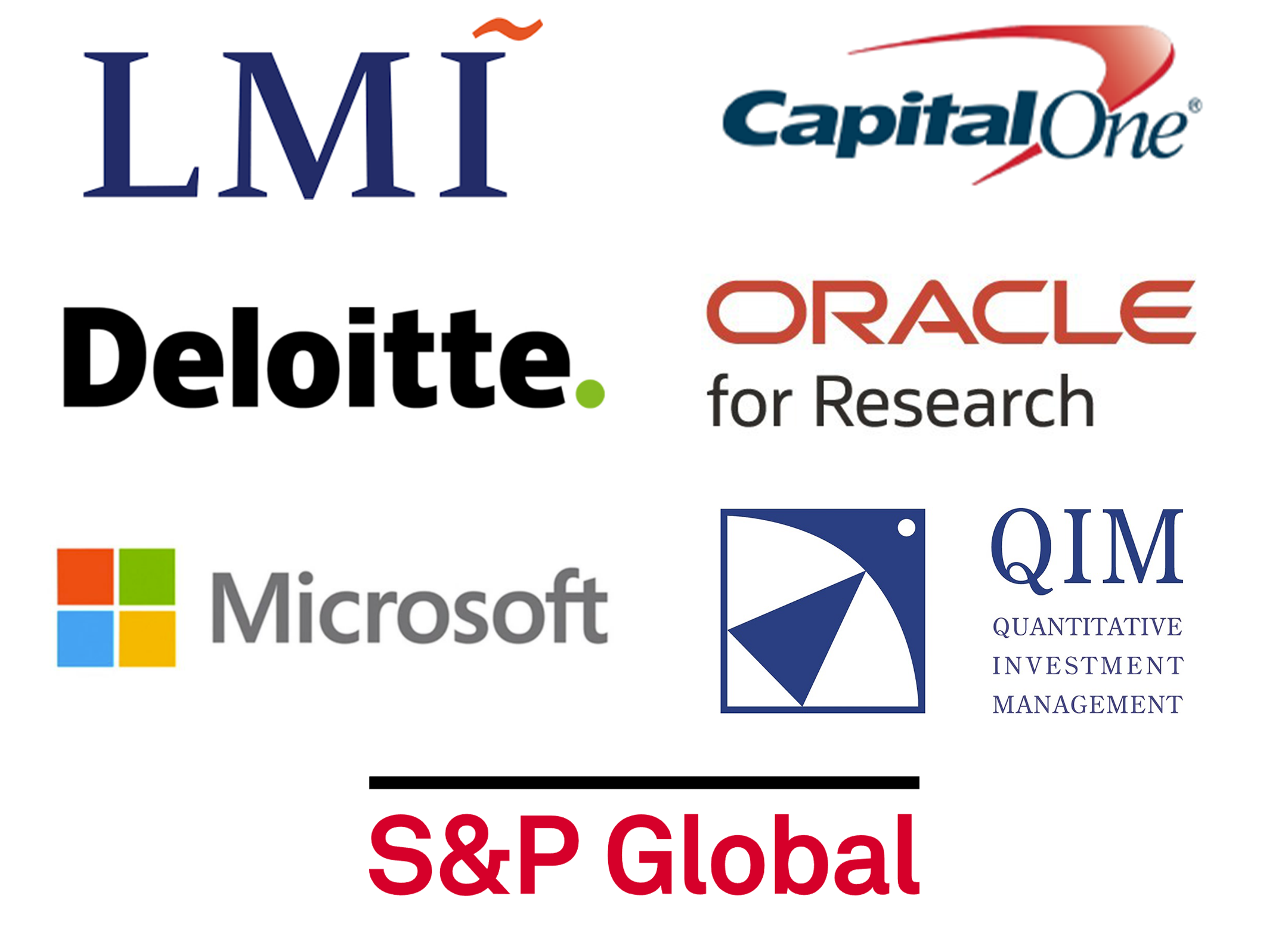 Testimonials from Industry Partners
"Data science and data analytics has always been core to our DNA and central to our business strategy, and we're proud to support growth in this field." —Todd Kennedy, Executive Vice President, US Card Platforms, Data and Machine Learning
"UVA approaches data science with a true understanding of how interdisciplinary this work is, helping students learn and engage in innovative research and projects across data science, machine learning and data analytics. With the Capital One Hub at UVA's School of Data Science, we look forward to further advancing the field and helping data science students unlock innovation." — Rob Alexander, CIO, Capital One
"As a woman in tech, it is so important to me to support other women who are working in technology and technology-related fields. UVA The School of Data Science is such a good partner, and we knew this was an important investment to help women who are in data science and may be looking for some additional visibility and support." — Alison Derbenwick Miller, VP, Oracle for Research
"A core element of the Deloitte AI Institute for Government is working with the academic community to develop the AI talent of today and tomorrow. This collaboration with SDS offers Deloitte an opportunity to engage with future women leaders in data science and demonstrate our commitment to supporting their STEM careers." — Tasha Austin, Principal Director, Deloitte AI Institute for Government
"Empowering and encouraging women in STEM is a core principle of the Microsoft Azure Team. We are proud to be a sponsor of the UVA Women in Data Science event." — Nina Sui, Senior Product Marketing Manager, Microsoft Azure
"The School of Data Science approaches data science with a true understanding of how interdisciplinary this work is - both in terms of getting it right and all of the intersections that can benefit from the work." — Cathryn Posey, Senior Technology Director, Center for Machine Learning at Capital One
Contact Us
The School of Data Science welcomes the opportunity to work with your company. To learn how, contact Director of Development Wendell Collins .