Izzy Shehan chose the data science minor because it combines both design and math
Izzy Shehan came to the University of Virginia with her eyes set on majoring in computer science after falling in love with the subject during an AP class in high school. Then she discovered data science and there was no turning back. 
Shehan discovered data science through a course she took through Forge, a startup previously known as HackCville that trains students in software development.
"I heard they were offering a data science course," Shehan remembers. "I wanted to explore what I could do with my CS degree and ended up loving data science. It changed my trajectory."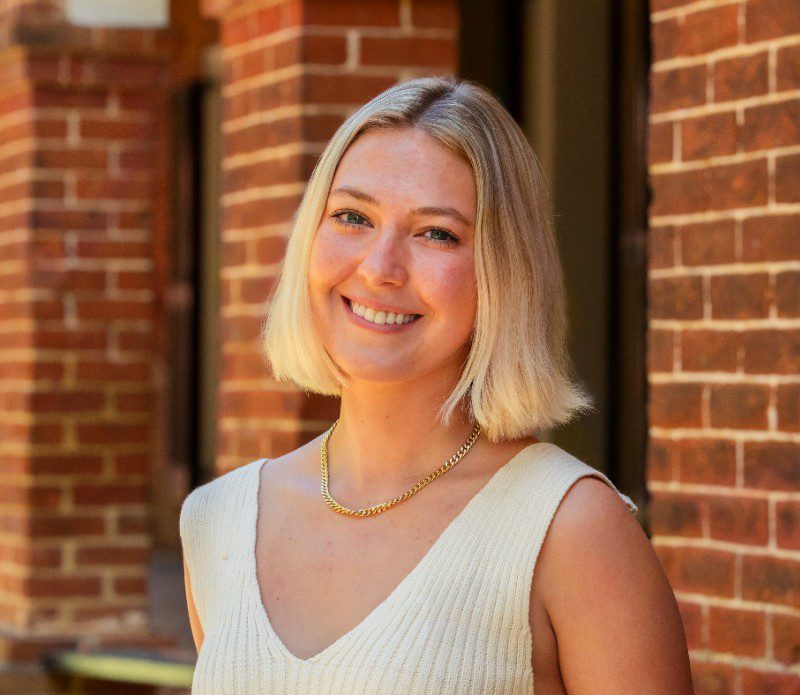 Through the Forge course, Shehan landed an internship at the School of Data Science, then known as the Data Science Institute, in the summer of 2019. The internship only motivated her further to learn more. 
"I really like that data science combines the perfect amount of design and math," Shehan explained. "I enjoy the creativity of it but also love coding and figuring out really hard problems."
When the School of Data Science announced it was offering a minor in data science, Shehan leaped at the opportunity. 
One of the minor courses is Practice of Data Science taught by Brian Wright, Director of Undergraduate Programs and Professor at the School of Data Science. 
"I loved how Professor Wright's class existed in the analytics space, teaching us to take data and transform it into really actionable insights," Shehan reflected. "It is not just about finding the most optimum algorithm. There is artistry and technique in the process."
As she was taking courses to complete the minor, Shehan decided to apply to data science internships. This past summer, she was a machine learning intern at Novetta, a government contracting company in Washington, D.C.
"I was part of their Machine Learning Center for Excellence where I worked on a natural language processing project. It was so cool to apply what I had just learned to this project and actually work in machine learning." 
When asked what her favorite class was this semester, Shehan highlighted Data Science Systems taught by Jason Williamson, Lecturer at the School of Data Science and Vice President of Oracle for Startups and Oracle for Research.  
"I enjoy the end-to-end project development process and how industry applicable data science is. Professor Williamson is teaching us so many different facets of data science systems, like SQL—a domain-specific language used for programming—and other modern, industry-applicable, data science techniques."
Shehan looks forward to pursuing data science in her career. Shehan will graduate in May 2022 with a bachelor's degree in computer science and minors in data science and French. 
Are you interested in exploring data science at UVA? Shehan is an Admissions Ambassador for the minor and happy to speak with you about her experience. For more information, visit the minor in data science website and connect with an Admissions Ambassador.