A Week in the Life: Residential MSDS Student, Elisabeth Waldron
Image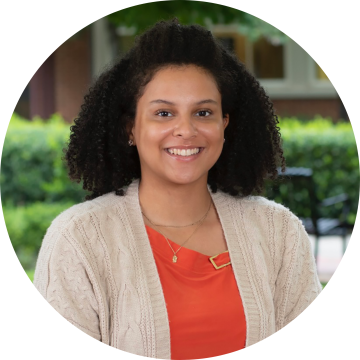 I am a graduate student at the University of Virginia School of Data Science Residential Master's Program. 
UVA's Data Science program is an enjoyable and achievable program, but it is easy to fall behind if you do not dedicate the proper amount of time to assignments and work. As such, I recently reevaluated and restructured my personal schedule to fit with my course demands.
Weekly Schedule 
The M.S. in Data Science program is demanding and rigorous, so I adjust my schedule to fit course needs and assignments. Below is my current schedule:
 

Monday

Tuesday

Wednesday

Thursday

Friday

6 AM

Wake up 

7 AM

Get ready/Last minute schoolwork

8 AM

Walk to School

9 AM

School

10 AM

11 AM

12 PM

Work

Lunch / Schoolwork

Work

Lunch / Schoolwork

Work

1 PM

School

School

2 PM

3 PM

Snack

Snack

Snack

4 PM

 

Head Home / Relax

 

5 PM

 

 

6 PM

Dinner

7 PM

Schoolwork

8 PM

9 PM

10 PM

11 PM

Bedtime
Usually, my two cats, Minion and Woody wake me up at 5:30 a.m. to feed them. Afterward, I go back to bed for a few minutes to mentally plan out my day before getting ready for school, and finishing any lingering schoolwork or personal tasks. 
Ready to go, I put in my air pods and start my daily walk to class. Lecture begins at 9:00 a.m. and lasts until 11:15 a.m. Afterward, depending on the day, I either have work or a short break to grab lunch from Newcomb dining hall, followed by our second class, scheduled from 1:00 p.m. to 3:45 p.m. 
After the school/work day is over, I walk home to relax for a few hours, followed by more schoolwork. I'm usually up until 11:00 p.m. or whenever my eyelids betray me and I fall asleep for the night.
This schedule is the best fit for my coursework and personal needs now, but as a graduate student, I accept the inevitable fact that my schedule will change. 
Life as a Residential Student 
I am enjoying the courses that my cohort is currently taking with Professors Kropko and Alvarado. Both courses are code-heavy, which I enjoy, especially with my computer science background. Each course feeds off of another, so if you may have missed a concept in one, you can relearn and reference the material in another class and course material. 
One thing that is extremely helpful is that both professors record each class section on Zoom, so if you miss class or want to revisit a topic discussed in a lecture, you can easily reference it. 
Class is enjoyable because of the structure in which they are set. Both professors follow the same layout, lecture, and then exercise and labs. I am not one who typically enjoys lectures, but both Prof. Kropko and Prof. Alvarado are witty and always find ways to keep us engaged and focused on the material. 
Personal Life and Fun 
Image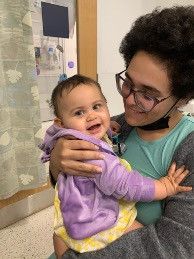 Outside of school and work, I like to talk to my sister, who is also a college student at VSU, and spend time with my niece. I go back to my hometown in Richmond, VA once a month and the three of us go on excursions and catch up.