Education
Info Session for Prospective Capstone Sponsors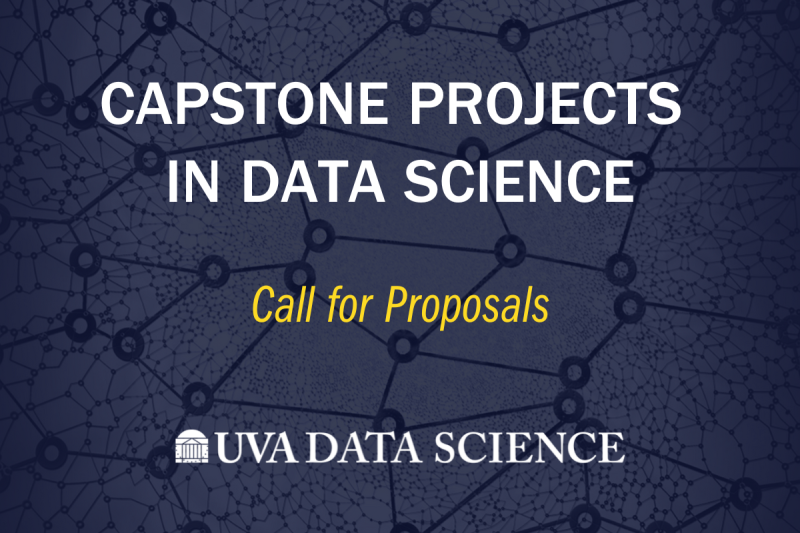 The University of Virginia School of Data Science (SDS) seeks proposals from academic, commercial, nonprofit, and government organizations interested in sponsoring student capstone projects. Capstones are consulting projects that allow students to gain real-world experience in data engineering and analysis. Sponsors are vital partners in these projects, providing data sets, guidance and orientation to the teams. Each student team is advised by a faculty member who has experience in the techniques and data types specific to the project. Past projects have ranged from predicting misconduct in online communities, to identifying roads most at risk for car accidents.
Sponsoring organizations gain valuable insights about their operations in tangible reports and other deliverables. Sponsors also find this interaction a valuable way of assessing students for future employment. Capstone projects allow sponsors to explore critical business questions while contributing to the development of the data science workforce.
Preliminary sponsorship applications do not have to be complete. SDS staff and capstone mentors will work with you to finalize your materials. If you have any questions about the capstone projects or applications process, or would simply like to discuss your project idea, contact Claudia Scholz, Director for Research Development.