Friday, March 27 | 9:45am to 5:00pm | Virtual
*2020 Women in Data Science Charlottesville is still on! The School of Data Science has decided to adjust the delivery of the conference to a virtual format. We are excited about the opportunity to continue with this fantastic content on a platform that will be even more accessible than before. The event will continue to take place on Friday, March 27th, with all of our previously announced speakers joining us synchronously from remote locations. To ensure you are receiving the most up to date information please register at the link below*
There is not only a growing data science community—there is a growing community of women working in data science.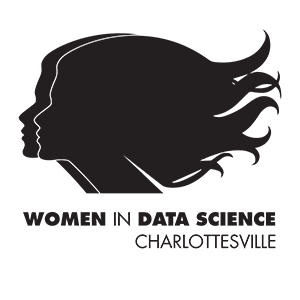 This year's conference will feature dynamic keynote presentations with industry and academic experts in artificial intelligence, skills sessions, research lightning talks, a panel with senior women in data science, and more. 
WiDS Charlottesville is an independent event organized by the UVA School of Data Science to coincide with the annual Global Women in Data Science (WiDS) Conference held at Stanford University and an estimated 150+ locations worldwide. All genders are invited to attend WiDS regional events, which feature outstanding women doing outstanding work.
The 2020 Charlottesville Women in Data Science Conference is generously sponsored by Capital  One, S&P Global, LMI and IBM.