Your Story and Personal Pitch: Master's Students Practice Their Elevator Pitch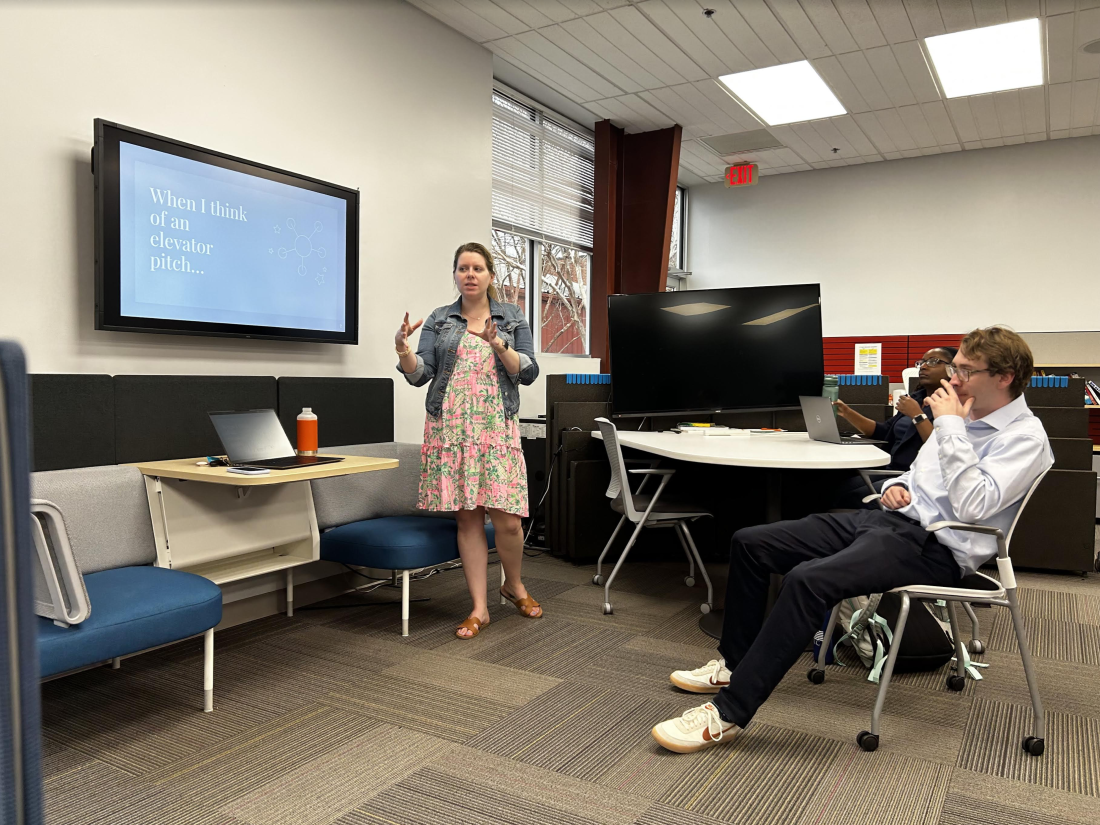 Students from the M.S. in Data Science Residential program joined the Office of Student Affairs for a professional development workshop on pitching and networking. The session, titled "Your Story & Personal Pitch," invited students to explore their personal, and professional strengths, using their findings to develop their "data science narrative." Assistant Director of Career and Professional Development Hannah Pede led the session, sharing tips on the best methods and settings for students to pitch their stories.
At the start of the workshop, students responded cautiously to the idea of pitching and networking, feeling it was "scary" and "intimidating." By the end of the hour-long workshop, each student felt empowered and equipped with their personalized pitches and the confidence to tell their unique story.
"At the beginning, I was very nervous about my performance and the words I could come up with," said master's student Nadir Siddiqui, "but it got me thinking and really comfortable in developing a narrative about myself. The workshop really helped contextualize my past, present, and future and how I can convey that in my job, my professional development, and my future."
The Office of Student Affairs' Career Services Team will continue their work at this year's Women in Data Science (WiDS) Charlottesville conference on March 31 where they will host a career panel and resume reviews. Register for WiDS here.