The Sponsors of WiDS Charlottesville Bring Conference to New Heights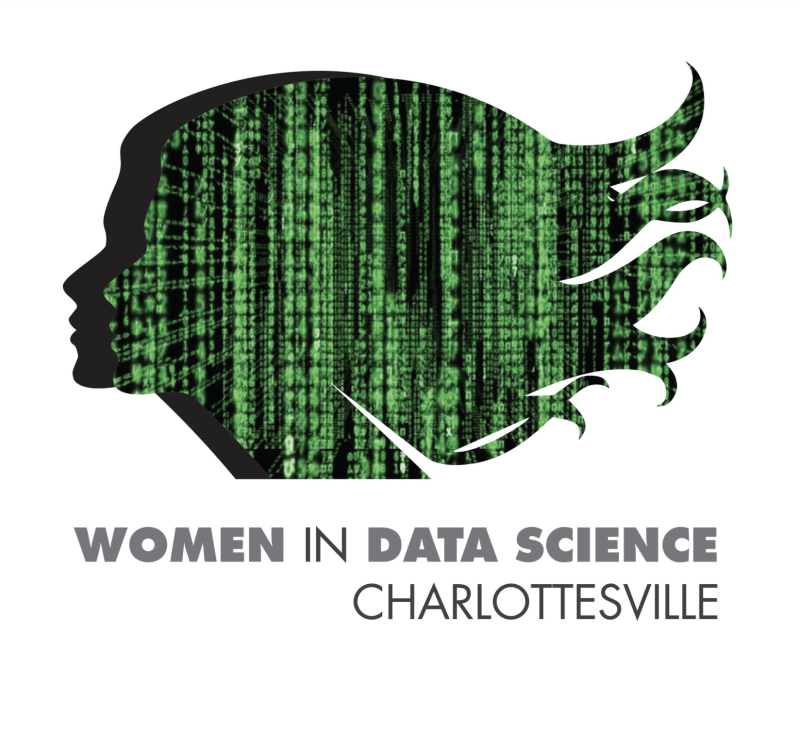 On Friday, March 19 the School of Data Science will host the fourth annual, Women in Data Science Charlottesville Conference, also known as WiDS.
WiDS Charlottesville coincides with the annual Global Women in Data Science (WiDS) Conference held at Stanford University and an estimated 150+ locations worldwide. 
WiDS Charlottesville will feature outstanding women in data science doing incredible work across numerous domains - academia, fashion tech, AI, government, cybersecurity and more. 
This free, virtual conference is made possible by the support of its corporate sponsors, including The Deloitte AI Institute for Government, LMI, Capital One, Oracle for Research, QIM, S&P Global, and Microsoft Azure.  
Our sponsors partner with the School of Data Science to bring the conference to life. Beyond contributing generous monetary funds, our sponsors help the School of Data Science source speakers, develop themes, and make the conference more accessible to participants. The School of Data Science team works hand-in-hand with our sponsors to develop the conference into the half day of synchronous programming that many say is their favorite conference of the year.
The Deloitte AI Institute for Government is sponsoring the 2:30pm panel titled "AI in the Public Sector - Challenges and Future Opportunities." 
The 3:30pm panel, sponsored by S&P Global, on "An Introduction to Data Linking," will feature Rachel House, a Senior Data Scientist with S&P Global Artificial Intelligence.
Learn more about some of our sponsors and their passion for supporting Women in Data Science Charlottesville, below. 
Oracle for Research
Oracle Corporation is an American multinational cloud computing company, which was founded in 1977. Oracle for Research is a program within Oracle that was started officially in March of 2020. 
Alison Derbenwick Miller is the Vice President of Oracle for Research and detailed the mission behind Oracle for Research and why it was created.
 "We exist because we believe that cloud computing is the doorway to an unprecedented era of discovery and research," Derbenwick Miller said. "And our goal is to make sure that we empower researchers with the power of cloud computing, so that they can use more data, use their data better, use it faster, and get results faster."
Derbenwick Miller added that starting this program at the same time as the COVID-19 pandemic "made it an adventure to get off the ground."
Oracle for Research works across all disciplines. Derbenwick Miller said that Oracle for Research is pleased to be sponsoring UVA School of Data Science's Women in Data Science conference on March 19. 
As a woman in data science, Derbenwick Miller is excited to support an event that encourages women in the STEM fields and aligns with Oracle for Research's goals.
"As a woman in tech, it is so important to me to support other women who are working in technology and technology related fields," Derbenwick Miller said. "UVA has such a great reputation, and the School of Data Science is such a good partner. We knew this was an important investment to help women who are in data science and may be looking for some additional visibility and support."
Oracle is committed to diversity and inclusion and creating a workplace that values and celebrates differences. 
Oracle for Research has a goal that the research population they are supporting at least reflect the makeup of diversity of PhDs in the United States.  Derbenwick Miller said, "I think we can do better than that, but our goal is to at least match that. And by supporting events like WiDS that are specifically focused on groups that tend to be underrepresented, we believe we are taking important steps to help advance diversity in technology fields and in research."
LMI
LMI works to improve the business of government through analytics, digital services, logistics, and management advisory services.
Dr. Kim Barnette is a Project Manager at LMI and earned a Ph.D. in Operations Research from North Carolina State University. She manages a team of 20 analysts and consultants, who convert data for local and federal government agencies into useful information. She is also the liaison for the partnership between LMI and the School of Data Science.
Just over a year ago, Dr. Barnette started a Women in Data Science Community of Practice at LMI.
This community was created to strengthen the culture at LMI, supporting diversity and inclusion in data science and similar technical fields, with a focus on gender. 
LMI has supported the UVA School of Data Science as a corporate partner since the program began in 2019. When the Charlottesville Women in Data Science conference was launched, LMI saw sponsorship of WiDS as a great fit.
 "In addition to our academic partnership with UVA School of data science, it's just a natural fit for us to continue to promote these events," Dr. Barnette said. "We're so happy to be a sponsor of WiDS."
At LMI, diversity, inclusion, equity, and accessibility are core values. Dr. Barnette noted that she has seen a real commitment to these during her time at the company.
"I'm proud of LMI. I've been here about a year and seven months now, and they really walk the talk," Dr. Barnette said. "In addition to setting up a Women in Data community practice, they really do have a commitment overall to diversity, equity, and inclusion. Our core values are leadership, mission, focus, and innovation. By having female data scientists, men can go to these events and hear and see all these powerful women and hear our point of view on data science and how we approach problem solving." 
As a woman of color in data science, Dr. Barnette has faced and overcome many challenges in the tech field. Her experiences have made her passionate about creating opportunities for women in data science and promoting inclusive workspaces. 
"I finished my Ph.D. in operations research in 2000, many years ago," Dr. Barnette said. "I could count on my fingers, the number of women in my program and work experiences, and then it got even smaller when it came to women of color."
Dr. Barnette has seen and experienced, first-hand, the importance of having people work together with different experiences and backgrounds.
"It just makes our people, who are our foundation, even more innovative and enhances those leadership skills so that we can go out and serve the government right," she stated. "Our vision is to power a future-ready, high-performing government, so you need people with different perspectives and approaches to problems."
When looking towards the future, Dr. Barnette feels hopeful and excited.
"I take great pride in seeing all of the strides that women are making. I've definitely seen it grow and I'm so excited about what's happening, over the last 20 years and what's going to happen in the future."
Deloitte AI Institute for Government
The Deloitte AI Institute for Government is also excited to be a sponsor of the UVA Women in Data Science (WiDS) Conference. 
Tasha Austin, the Principal Director of the AI Institute for Government, is passionate about equitable data and bridging the data divide in communities.
"A core element of the Deloitte AI Institute for Government is working with the academic community to develop the AI talent of today and tomorrow," Austin said. "This collaboration with UVA offers Deloitte an opportunity to engage with future women leaders in data science and demonstrate our commitment to supporting their STEM careers." 
Microsoft Azure
Nina Sui is the Senior Product Marketing Manager at Microsoft Azure and is thrilled to be a sponsor for WiDS.
Microsoft Azure is a cloud computing service created by Microsoft for organizations to use.
"Empowering and encouraging women in STEM is a core principle of the Microsoft Azure Team," Sui said. "We are proud to be a sponsor of the UVA WiDS event."