School of Data Science Professor Recognized with Student Council Teaching Award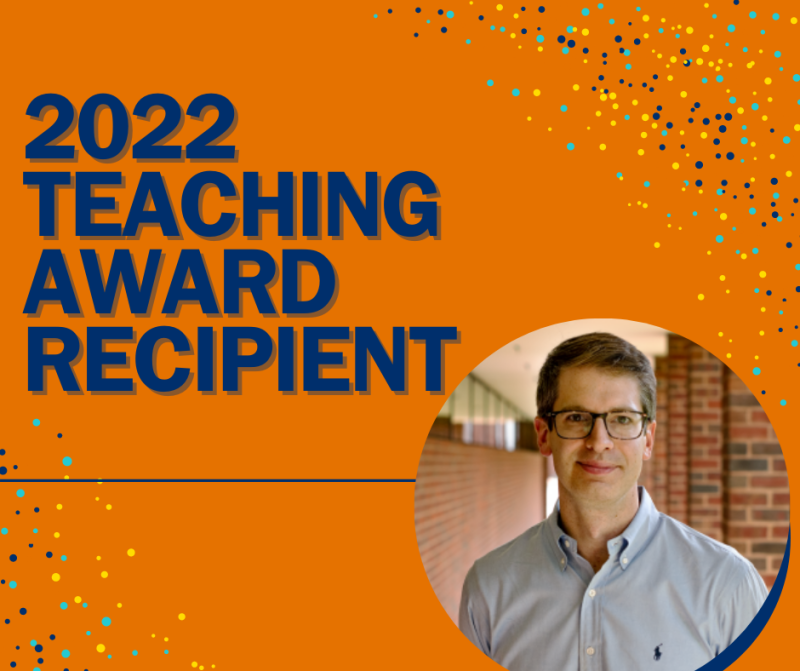 Each year, Student Council's Academic Affairs Agency recognizes a select group of University of Virginia professors for their outstanding work in the classroom and the community. Recipients of the Student Council Teaching Award are chosen based on the quality and quantity of student nominations. 
This year, School of Data Science professor Brian Wright will be among the 11 faculty members to receive this honor. 
Jessica Laudie, a fourth-year student who nominated Wright, named him as one of her favorite professors and highlighted his impact on her college career. "I was entirely new to the field of data science -- and coding -- when I declared my minor," she said, "but he was reassuring and encouraged me to pursue the minor even in my last year."
Laudie also praised Wright's adaptability and warmth.
"I have never met a professor more willing to adjust assignments and the class structure based upon student feedback and needs," she said. "His approachability inside and outside the classroom fostered a community of learning and connection." 
In a comment about the award, Wright said he loves supporting students as they learn about the burgeoning discipline of data science. 
"It means more to me than the students know that they have a positive experience," he said. To generate interest in data science as a course of study, he added, professors need to "do the best we can to be flexible and be very supportive of students as they explore this new field." 
Wright will receive the award at the Student Council General Body Meeting on Tuesday, May 3rd.