Inaugural Equity Cohort shows local government administrators how data can be used to promote social justice
The University of Virginia School of Data Science is partnering with the Virginia Institute of Government (VIG) at UVA's Weldon Cooper for Public Service to offer the inaugural Virginia Equity Cohort. The program is designed for local government employees interested in learning how to use data to promote equity, inclusion, and social justice within their own communities. 
The initial cohort includes 16 participants from 15 municipalities across the State. During the 10-month virtual program, they will connect with local government equity leaders across the country, while expanding on their conceptual understanding of equity and exposure to the applied work happening in other localities to leverage data for driving change.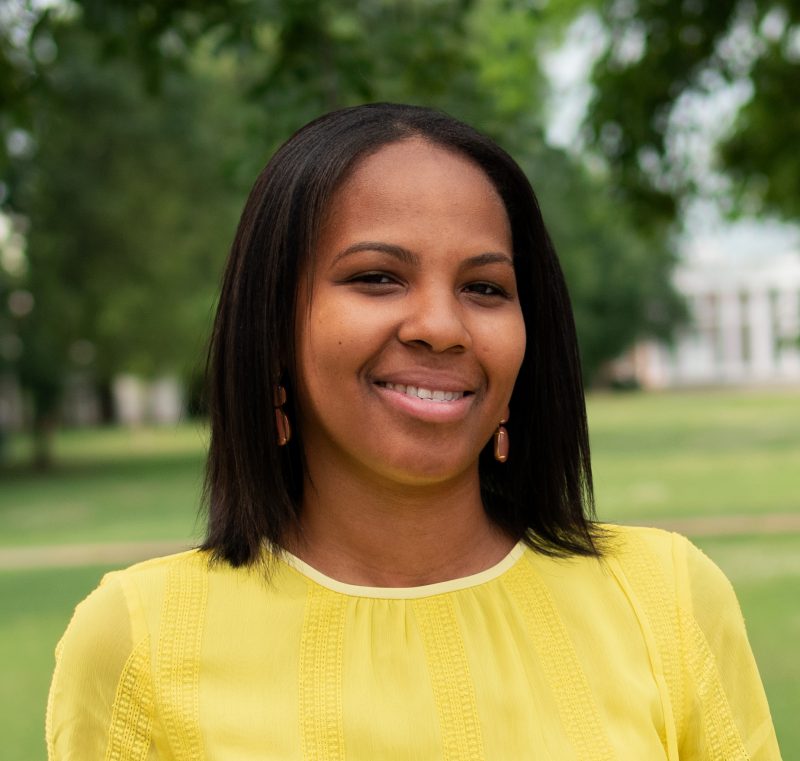 "I see it as an opportunity to enrich conversation and the work of diversity, equity, and inclusion in Virginia," said Siri Russell, Associate Dean of Diversity, Equity, and Inclusion at the School of Data Science. Russell is well versed with the challenges of building inclusive and equitable communities within local governments. Prior to joining UVA in the summer of 2021, Russell served as Director of Albemarle County's Office of Diversity, Equity, and Inclusion. 
The Equity Cohort is a collaboration between Russell and Molly Harlow, Interim VIG Assistant Director of Leadership Development at the Cooper Center. "I met Siri a few years ago when she participated in LEAD, a leadership program offered through the Cooper Center," remarked Harlow. "I was so impressed with her participation and we immediately connected. Little did I think that we would one day be colleagues working on such an exciting project together."
The Virginia Equity Cohort held an open call for applicants throughout the state early this fall. Russell noted that participants were encouraged to have expertise in local government but, more importantly, be passionate about enhancing the wellbeing and quality of life in their communities through equity and inclusion. 
"The Virginia Equity Cohort is more than just having a conversation. Sometimes it can be hard to transform mission statements into action. This is an opportunity for individuals to build a broader understanding of what taking action can look like  in their community," Russell explained. 
She brings to the cohort expertise from her work with Albemarle County where she led the creation and implementation of the County's DEI program and initiatives. Her work with the county ranged from revising diversity recruitment strategies to creating a framework for assessing the equity impacts of policies, practices, and legislative actions. She carries her expertise and commitment with her to data science. 
"This is what the School of Data Science is all about—a school without walls using data for the social good," said Russell. "We are working to create meaningful collaboration and supportive partnerships. This is a way to use data to achieve these goals and help empower individuals to action in their local communities." 
According to Harlow, VIG was created with the intention of building governance capacity and developing dynamic leaders at all levels of VIrginia's local governments. "The aim of the Virginia Equity Cohort aligns with VIG's mission in a critical way," she said. "We hope this year's participants will come away with both the confidence and tools they need to create diverse, equitable and inclusive places to work, live and play." 
"This is important work," Harlow continued, "which is why VIG is funding the Equity Cohort at no cost to the participants."  
Russell agrees that this pilot will be critical toward building out the Equity Cohort for future cohorts. "I hope participants take with them a data perspective, an expansion on what they think about in terms of available data in their locality, and new professional connections. They should have a better understanding of how to use data at hand to assess their government decision making in pursuit of equitable outcomes in their community." 
Russell has lined up an impressive list of guest speakers for the cohort, including: Manisha Paudel, Chief Equity Officer in Des Moines, Iowa; Jonathan Butler, Equity Manager in San Antonio, Texas; Krystle Cobran, Inclusion Officer in Athens, Georgia; Nikuyah Walker, Mayor of Charlottesville, Virginia; and Darlene Flynn, Executive Director Department of Race and Equity in Oakland, California.
The Virginia Equity Cohort is held in partnership between UVA's Virginia Institute of Government (VIG) and the International City/County Management Association (ICMA).