Dr. Sana Syed: Using her data science degree to explore the gut
What do you want your life to mean? How is the world around you being shaped? How are you impacting that?
These are questions that motivate Dr. Sana Syed, Pediatrician, each and every day. 
From an early age, Syed had a huge sense of the importance of giving back to her community. She was born in England where her father, a pathologist, was doing his postgraduate training, and raised in Pakistan, where she was continuously inspired by her family of 30+ physicians.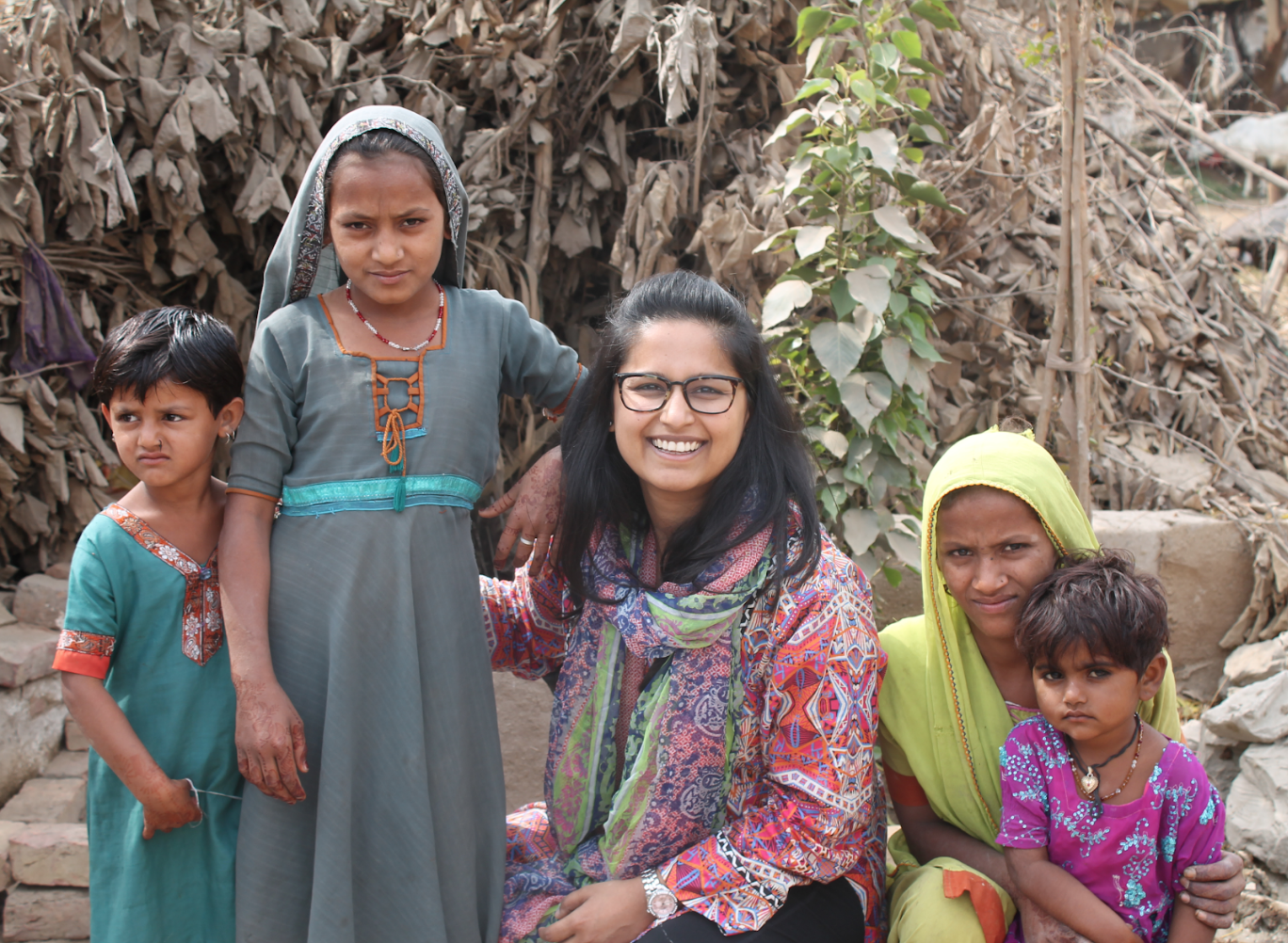 As a child, Syed remembers being passionate about her family's careers as physicians, and she herself wanted to be a part of the positive change they were making in patients' lives. She recalled at eight years old making a poster for a walk promoting Hepatitis B vaccinations and chanting as she walked, "Hepatitis B can cause liver cancer! Get vaccinated!". 
One memory in particular is very powerful for Dr. Syed when reflecting on her family's dedication to community service and advocacy for underserved patients. 
Dr. Syed's uncle is an OB/GYN surgeon, who dedicated his life to women's health and served women in underserved villages throughout the world, specifically in Pakistan, Nepal, and India. Syed explained that in underserved villages, it is common for women to get married and have children at a very young age [i.e. 13 or 14 years old]. This can cause obstetric fistulas, a condition in which a hole develops in the birth canal. 
Dr. Syed explained that her uncle sets up temporary surgical camps at different villages. With a team, he saw hundreds of women and performed countless surgeries, many of them to repair obstetric fistulas. Syed went with him to observe and learn. 
"There were women lined up around [the camp] in a long line," Syed recalled. "I clearly remember this woman who had walked for two days to come to the clinic. She got on the table, and she was hobbling while she walked which we later realized was due to a prolapsed uterus."
Syed explained that fifteen years later, she still vividly remembers this woman, the immense pain she was in, and her strength to walk for two straight days to get relief. Not only that, Syed noted that she had still been working in the fields every day in such pain. 
"That's what I was exposed to growing up," Syed said. "I was constantly reminded of the privilege I had." 
Through this experience and many others, including helping in the humanitarian response of the 2005 earthquake in Pakistan, Syed recognized the immense privilege she had. She knew she wanted to pursue education, specifically in medicine, and to use her degree to serve others. 
Syed attended Aga Khan University for her medical degree in Karachi, Pakistan. During this time, she explored different medical fields.  
"My uncle and my aunt wanted me to go into OB/GYN. My dad thought I should do surgery because I'm good at decision making, but I always really liked kids," Syed explained.
After graduating from Aga Khan University, Syed worked as a research assistant for the 2010 Global Burden of Disease Study Project [GBD], a World Health Organization and Gates Foundation Initiative. 
"I was basically doing data gathering, so I was pulling up publications from all over the world that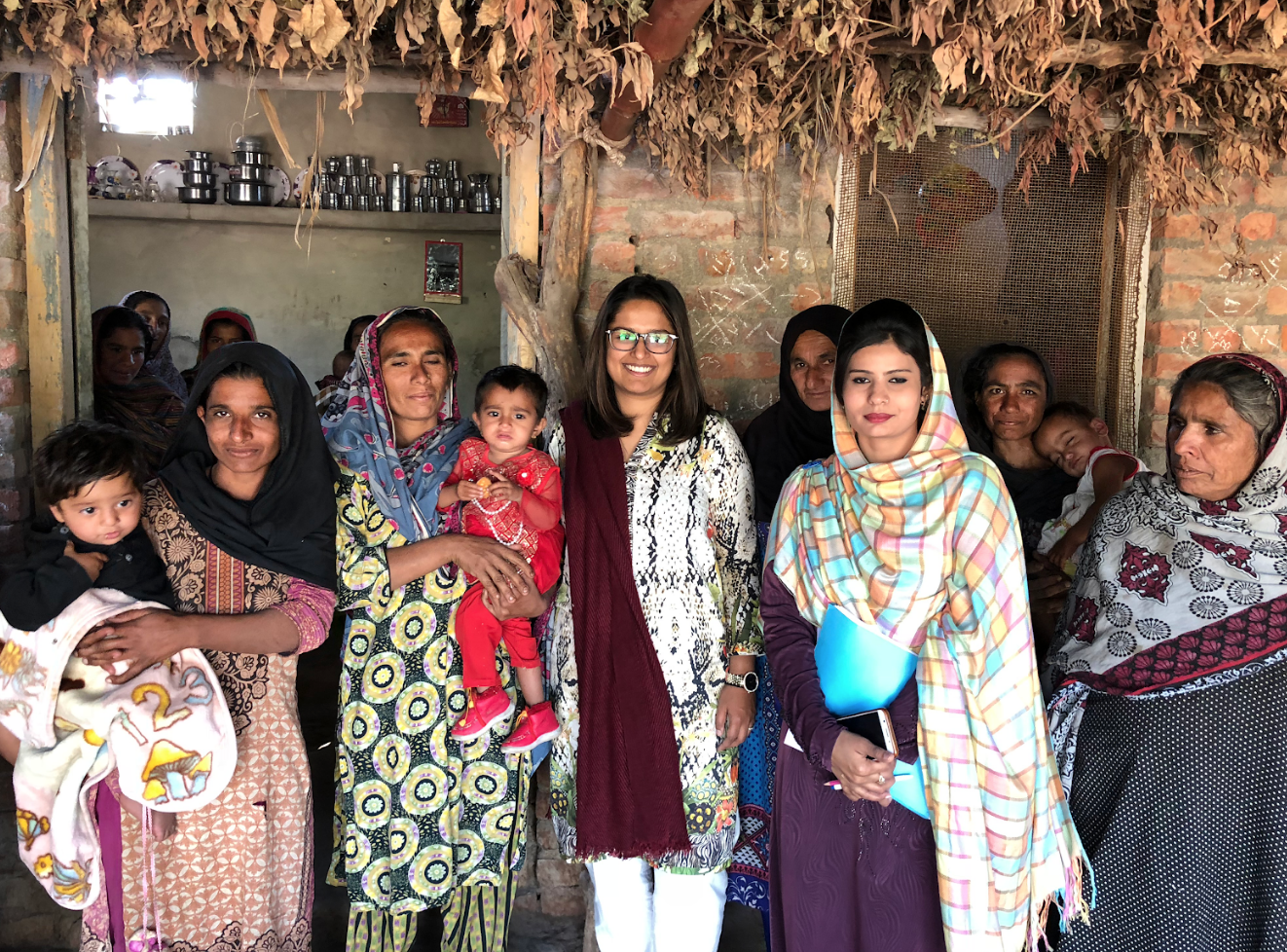 studied neonates [infants in their first four weeks of life]," Syed explained. "We were trying to summarize community level management strategies for neonatal sepsis, ammonia, meningitis, [etc]. First, we had to figure out how many kids die where, what is the disease incidence prevalence, and case fatality rate."
This GBD project research along with her early childhood exposures cemented her desire to pursue a career in Pediatrics and to focus on clinical research. She knew she wanted to participate in the important work of advocating for every child.
Syed then moved to the United States for a pediatric residency at Duke University Hospital. While she was training to be a pediatrician, the initial results of the GBD 2010 were filtering through. 
"The GBD project along with others had shown that nutrition related factors contribute to about 45% of deaths in children under the age of 5," Syed noted. 
These data inspired her to study Pediatric Gastrointestinal health. "I wanted to do a fellowship in gastroenterology to understand intestinal health and disease better."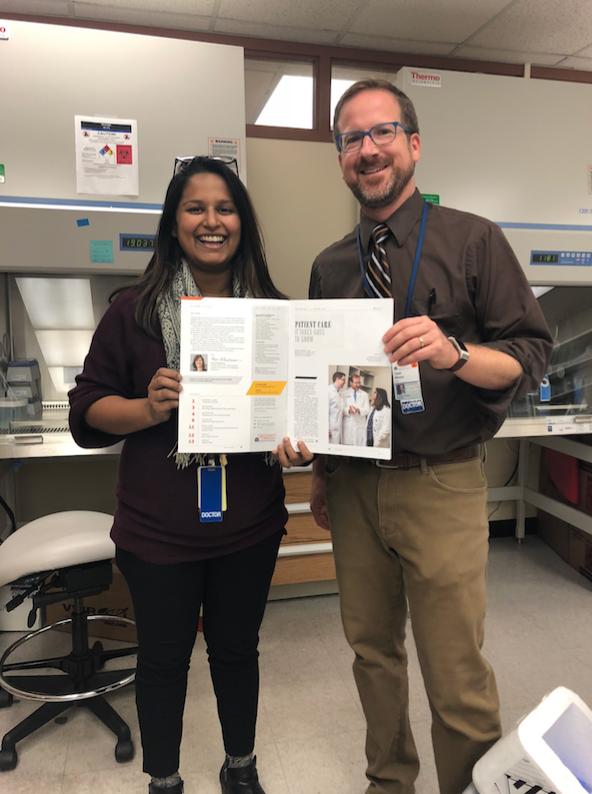 This led Syed to Atlanta, to Emory University for three years and then Boston, where she attended Boston Children's Hospital and Harvard Medical School as a fellow studying clinical nutrition. It was during this time that Syed developed a mentoring relationship with her current mentor Dr. Sean Moore. 
"Sean and my mentor from medical school [at the Aga Khan University, Pakistan], Asad Ali had just gotten funded by the Gates Foundation for studying environmental enteropathy in Pakistan using celiac disease here in the US as a comparative enteropathy," Syed said. 
When Sean Moore was recruited to UVA, Syed knew she wanted to come to Charlottesville and be a part of this project, which aligned with so many of her interests in medicine.
How did all of this lead Syed to study data science? 
As a pediatrician, Dr. Syed deeply values the stories and experiences of her patients. She also is extremely dedicated to providing parents with accurate information about their children's health going forward. 
When Syed sees a patient in the GI clinic, she decides which patients actually warrant an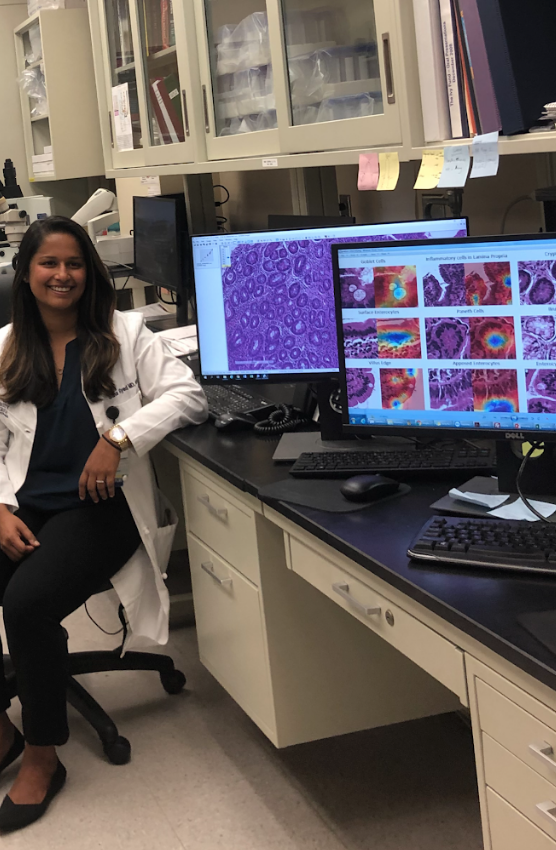 endoscopy, a procedure which gives doctors a look inside a patient's gut. When Syed diagnoses a child with Celiac's disease, she knows the child may be at risk for developing diabetes. She wants to be able to tell the child's parents, "your child has a 30% chance of developing diabetes," or "your child only has a 2% chance."
The same idea applies to global health and a disease called Environmental Enteropathy [EE]. EE, a non-specific inflammatory condition of the small intestine, is now considered to be the primary driver for linear growth failure, afflicting approximately 160 million children under five years of age worldwide. Stunting serves as a clinical marker for lifelong impairments in physical, neurocognitive, vaccine immunological response, and socioeconomic potential. EE is attributed to chronic exposure to enteropathogens, with subsequent mucosal inflammation, villous blunting, damaged barrier function, and reduced nutrient absorption. Sadly, to date, no diagnostic biomarker[s] exist for EE.
Syed was determined to provide a level of care for patients in which she could give them this information and know when a patient merits a procedure and when it is unnecessary. 
After reading an article about AI image analysis being used to detect skin cancer, Syed looked into AI and machine learning in GI health. 
"DNA gets converted to RNA, and it becomes protein which is essentially tissue structure which we can stain and see on a glass slide," Syed explained. "We're looking for patterns of tissue inflammation to see if there is something unique about the tissue and if it can give you predictions so can it foresee like a crystal ball in the future." They plan to validate their findings using targeted immunohistochemistry and RNA expression data.
She decided to apply for a grant, which she received, and that led her to Don Brown, the founding director of the Data Science Institute, which is now the School of Data Science. 
Using machine learning image analysis approaches Syed, her team and her mentors' teams are working to find tissue signatures with the goal of finding blood, urine or stool biomarkers for disease detection.
With a team of data scientists and physicians working on this project, Syed knew that she wanted to understand the language of data science. 
Now, while working as a Pediatrician at the UVA Hospital, co-leading the Gut Intelligence Lab, and being a mom of two, Syed is getting her Master's in Data Science. 
As Syed is learning data science, she is working in her research group to use machine learning and AI to study gut structure and function in children, all with the goal of providing the best information and treatment paths for families going forward after diagnosis. 
Syed's grit and ambition shine through in her research and work every day. She continues to be motivated by central core questions of how the world and medicine is being shaped and what she is doing to contribute. 
"As physicians, we are privy to very private, personal stories from our patients who share these in the hope that we can solve their problems, and for me, research is how I invest in creating future change and opportunities."
Syed is excited for the future of data science to help solve problems and create better outcomes for her patients here in the US and for patients around the world.