Dean's Blog: 2022 in Review
For the School of Data Science (SDS) at the University of Virginia (UVA), 2022 was both a year of joy and unbearable sorrow. Joy at having an in-person graduation with only lingering doubts over the future of the virus. Unbearable sorrow over the loss of three of our own: Devin Chandler, Lavel Davis Jr., and D'Sean Perry. As I watched the annual UVA holiday video Season of Lights Illuminates our Way, which pays homage to those we lost, I was inspired by the sense of community that pervades UVA, both in times of happiness and sorrow. During my not-insignificant time in academia, I can say there is no place like UVA and I am proud to be part of it and proud that our school, only three years old, is part of it. 
Turning to look at the School, 2022 has seen us reach new heights, academically and physically as the topping out of our new building in early August illustrated. At that time, we were truly a School without Walls, and now, as the year draws to a close, our building is well on its way to an early 2024 move-in date. There is excitement about having a true physical presence which I wrote about earlier in the year. The academic equivalent of our topping out was the near-unanimous approval of our undergraduate B.S. in Data Science by the University Faculty Senate, a milestone indeed. The next stop is approval by the State Council of Higher Education for Virginia (SCHEV) with the first courses offered, if not the full program, in academic year 2023-24. This will be a true milestone in the Schools' development and part of our overall strategy.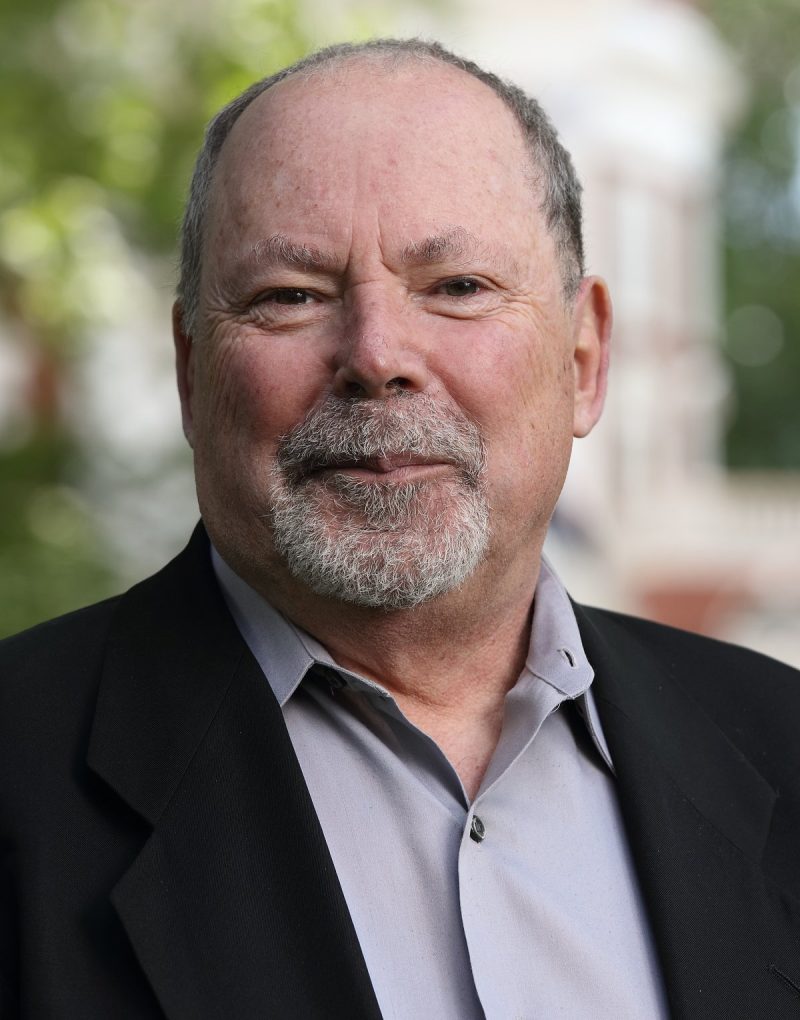 Speaking of strategy, we released our five-year strategic plan in 2022 and will begin a serious look at what we hope to accomplish starting in the new year. Part of that accomplishment will be a deeper organizational structure. We have had a couple of all-hands meetings – how we do things as part of our shared governance – to establish a consensus on how we organize ourselves as a school going forward. There is a sense that departments create silos, yet faculty feel the need for an academic home that brings them together with others who have the same scholarly interests, in a way that is more fine-grained than data science itself. I referred to this in a previous blog post but in the new year, we will commit to an organizational model, recognizing we may not get it completely right the first time.
Our greatest asset is, and always will be our people: students, staff, and faculty. After a heroic hiring effort this past year, we added around 20 new team members. Their collective personality and drive have changed who we are and aspire to be. I have every belief the same will happen next year and the year after as we grow our ranks and discipline. As our faculty and staff grow, so does our student body. Our new Ph.D.in Data Science launched this academic year with 16 diverse students, all risk-takers who have entrusted us with their careers. We will not let them down. Add to these professionals close to 500 undergraduate students taking our minor, including students from over 40 different majors speaking to the broad interest in data science.
We need every one of these people and more to harness the opportunities and threats that lie ahead in an ever-changing world. I grew up with Bob Newhart and an infinite number of monkeys – the idea that great literary works would eventually be created by an infinite number of monkeys with an infinite number of typewriters. At the time, word processing was but a glint in the eye, and the likes of ChatGPT were unimaginable. Monkeys replaced by algorithms and humans with tools to augment every task, even more unimaginable. That an algorithm and a large amount of data can write reasonable prose has generated quite a stir. I append what ChatGPT has to say about data science to illustrate the point. While currently cursory, such tools will only improve with more data and algorithmic tweaks. This will become a new reality as profound as Google search. We don't pause to think how Google search has changed our lives in profound ways – it is simply part of how we live. Replace a rank order of search results with a meaningful back-and-forth dialog on any subject and you see where we are headed. 
I emphasize "augment" as I believe this to be the new reality, not a replacement for human endeavor. And, if not a replacement, certainly a disruptor. We need to hire faculty and staff and train our students for this new reality which will disrupt our society just as radically as the birth of the internet; changes we are still coming to grips with. The internet, through social media, reflects and distorts our society in extreme ways. It is just the beginning. It is not enough to train students as future scientists in the development and use of these new powerful tools. Most important of all is to teach an understanding of how these data science developments are perceived by humans and distort who we are as humans. We have our work cut out for us and it all begins anew in 2023.
---
How the ChatGPT algorithm described "data science" on December 18, 2022:
Data science is a field that involves using scientific and mathematical techniques to extract insights and knowledge from data. It involves a wide range of activities, including collecting and storing data, preparing and cleaning data, analyzing and modeling data, and communicating the results of data analyses. 
At a high level, data science involves understanding the problem or question that you are trying to answer, collecting relevant data, and then using various tools and techniques to analyze and understand the data. This can involve using statistical methods, machine learning algorithms, and visualization tools to extract insights and knowledge from the data.
Data science is an interdisciplinary field, which means it combines knowledge and techniques from many different fields, including computer science, statistics, and domain-specific knowledge (e.g., biology, economics, etc.). It is a rapidly growing field with many real-world applications, including in areas such as healthcare, finance, marketing, and more.