Data Science Grad Returns to Her Roots in New Role at School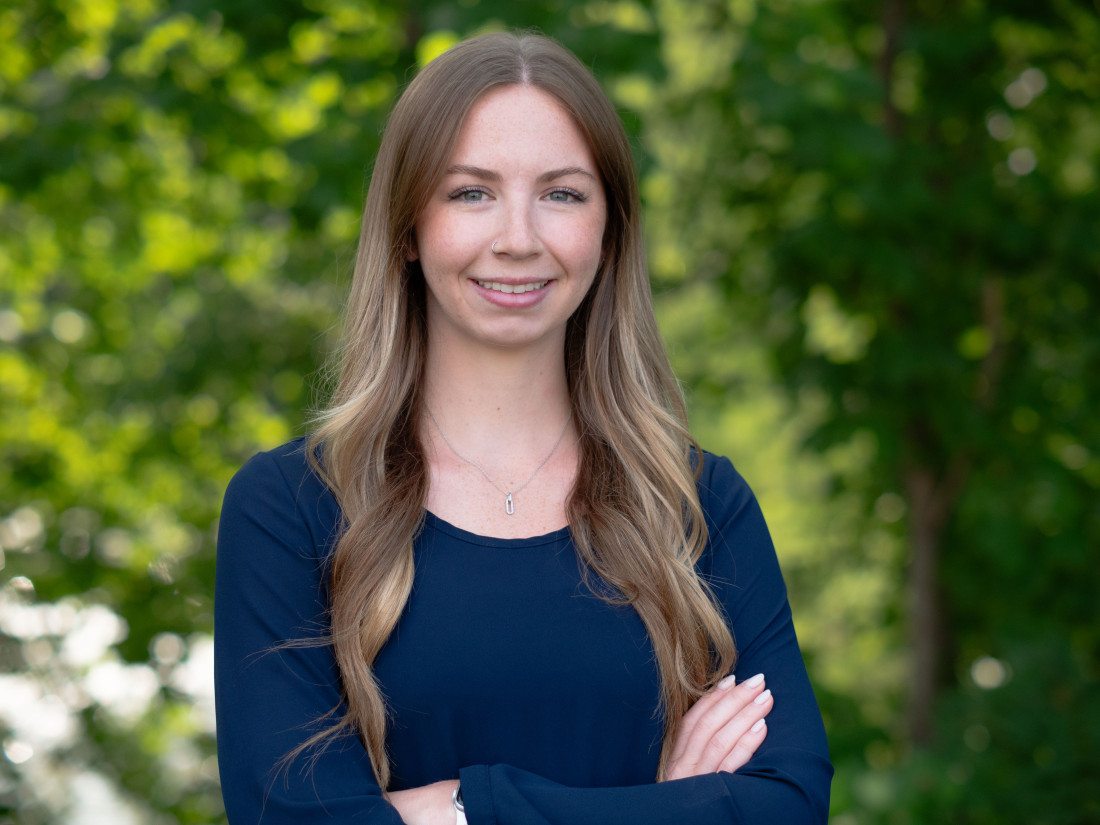 Ali Rivera's path to data science led her back to the field where it all started for her: education. 
Rivera was hired by the University of Virginia's School of Data Science shortly after finishing a master's degree in May, giving her the distinction of being the first alum of the four-year-old school to join its staff.  
She began her new job as a data scientist at the school in July, and her responsibilities are largely focused on working with students, serving as a resource they can seek out outside of the classroom to help them with whatever data science challenges they face.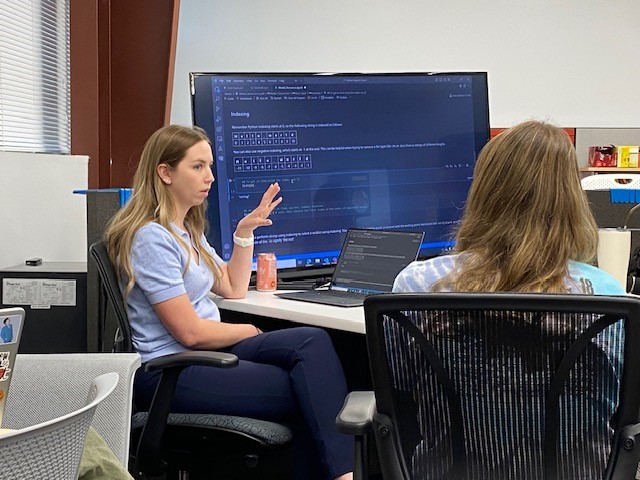 "I'm excited about that," Rivera said of the opportunity to work with students who are learning data science concepts for the first time. 
It was a position she was in herself not that long ago. But while data science may be a relatively new path for Rivera, education is not. 
Rivera enrolled in New Jersey's Rowan University intending to pursue a chemical engineering degree. But after discovering that she wasn't that interested in the internships available with that course of study, she shifted her focus to education, graduating in 2019 with a dual bachelor's degree in subject matter education and chemistry. 
Her first job out of college was as a high school chemistry teacher in Morristown, N.J. Despite a first year interrupted by the pandemic, she loved working with students. 
"I used to do a lot of fun stuff," she said, citing everything from her experiments with flames, which were not surprisingly a hit with students, to her self-acknowledged "nerdy sense of humor."
Still, as much as she enjoyed the classroom and working with kids, she realized a long-term career as a high school teacher wasn't for her.  
"I wanted to look at what my other career options were," she said. "And one of the things that was particularly interesting to me was how decisions got made in other fields."
After learning about the breadth of the data science curriculum at UVA and the opportunity to complete her degree in one year, she was sold. Her husband was also an alum of the University, so she was familiar with Charlottesville and the community. And, she noted, the prospect of attending "the first data science school definitely didn't hurt."
Over the next year Rivera developed new skills and the ability to apply data science to problem-solving and decision-making while also building a new network that she could lean on.
"I think they did a really good job helping to build a community within the cohort," she said of the program. 
Brian Wright, an associate professor of data science who worked with Rivera, described her as "super smart, hardworking, motivated, curious – all the stuff you would want" from a graduate student while also being easy to work with. 
Rivera began her time at UVA's School of Data Science with an open mind about what the next step in her career would be after she'd completed her degree. By the time it was over, a familiar opportunity presented itself. 
She remembers seeing the job listing with the school – a data scientist to help undergraduate students – and sharing a laugh with her husband: it seemed too good to be true. 
"This is so perfect," she thought, noting that the job combined what she loved about her past career in teaching with her newly discovered interest and experience in data science. 
The fit was obvious to the school as well. 
"We wanted someone that was really interested in education," said Wright, the director of undergraduate programs with the school, "and so her being a high school teacher made her really ideal." 
Rivera now works with undergraduates on everything from using Python to helping out with the lab sections of the Foundations of Data Science course – a portfolio that will only grow in importance as the school ramps up plans to launch a new bachelor's degree in data science.
While her career journey took her out of a New Jersey high school chemistry classroom, it didn't keep her away from teaching for long. 
"I kind of let it go for a year, and I still ended up back in it," Rivera said of a career in education. "So I think that's my sign that I like it enough to stay in it."