Coding for the Common Good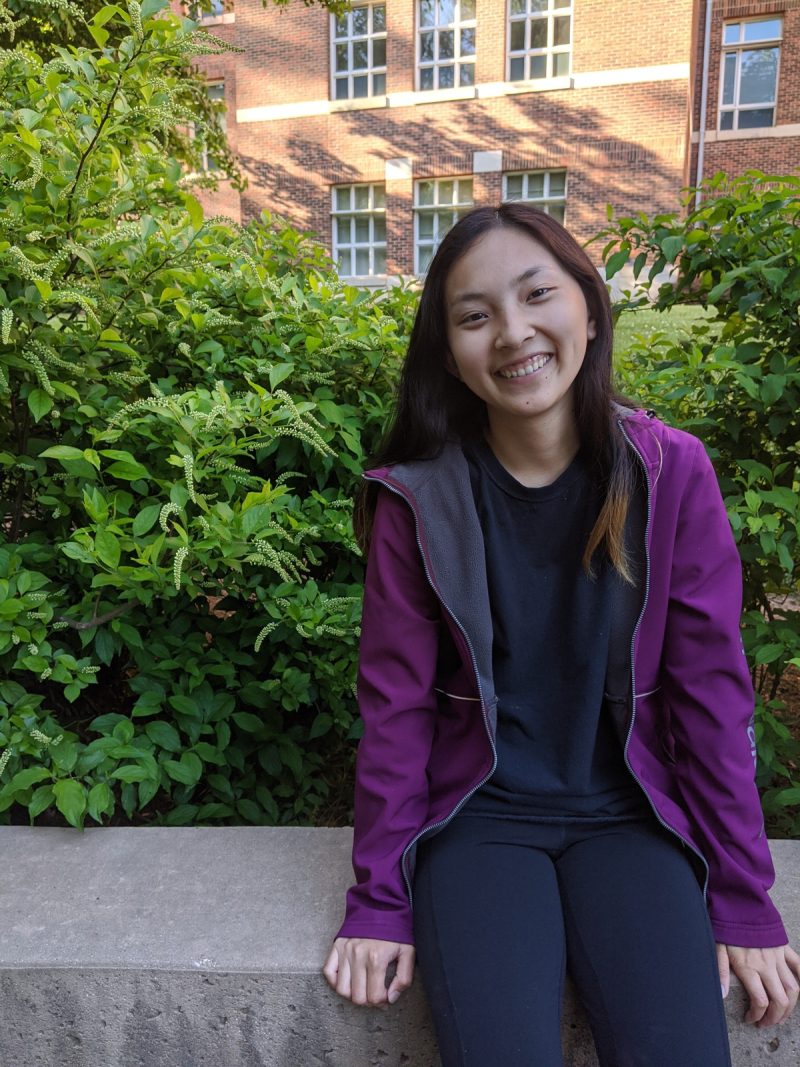 Third year civil engineering student Lena Nguyen recently organized an event that combines her interests in city planning and equity with documenting wheelchair accessible pathways in the City of Charlottesville. Nguyen, who is the volunteer chair for the UVA Chapter of the American Society of Civil Engineers, came up with the idea to partner the organization with Code for Charlottesville on this project.
"I thought it would be cool to incorporate real-world design into our schoolwork," Nguyen said. "The idea was originally started by Code for Charlottesville, and when I heard they were looking for volunteers to help map sidewalk accessibility, I wanted to help."
The project has since evolved into a larger street mapping initiative to include curbs and crosswalks, making it easier to connect them with sidewalks for wheelchair accessible pathways.
Nguyen explained the project is based on accessmap.io, which gives routing directions based on the slope of the sidewalks and built using data from OpenStreetMap, an open-sourced software where anyone can contribute. "Most maps like Google have legal and proprietary constraints," Nguyen said. "That's why we use OpenStreetMaps because it's not only free, but is a wiki world map that relies on individual contributors."
Jonathan Kropko, assistant professor at the School of Data Science and one of the founding captains of Code for Charlottesville, the local chapter of Code for America, applauds Nguyen's initiative. "The belief in open source data is a foundation of the School of Data Science," Kropko remarked. "Lena's mapping project is a great example of leveraging community collaboration with available software applications for the common good."
According to Nguyen, most of Charlottesville is not yet mapped for wheelchair accessibility. "Our goal is to work with the City's ADA Coordinator and eventually map out all curb cuts, crosswalks, and sidewalks."
The map-a-thon, which took place in April, included 20 student and community volunteers. "In just a couple of hours, we were able to map 174 intersections. That's roughly 7% of the city," reported Nguyen, "and so far, we've mapped out about 20% of Charlottesville."
Nguyen, who will be interning this summer in Washington, D.C. for a transportation engineering firm, hopes to map out all of Charlottesville by the time she graduates. "I plan on continuing to promote the project and holding future map-a-thons." She also credits Code for Charlottesville for the original inspiration and as a valuable partner.
"The real story behind Code for Charlottesville is our volunteers," Kropko noted. "There's a team of truly gifted volunteers, people who are just extraordinary and give their time generously to our many projects."
Code for Charlottesville draws over 200 volunteers from across the University and Charlottesville community. Volunteer coders, designers, data analysts, researchers, and community partners work on projects with local nonprofits and governmental agencies. Past projects have partnered with the Legal Aid Justice Center, the Charlottesville Fire Department, and the Charlottesville Office of Human Rights.
Kropko hopes the organization can serve as a bridge between technology and the city. "It's through volunteer initiatives like Lena's that show how important and useful data can be to drive positive change and benefit our community."