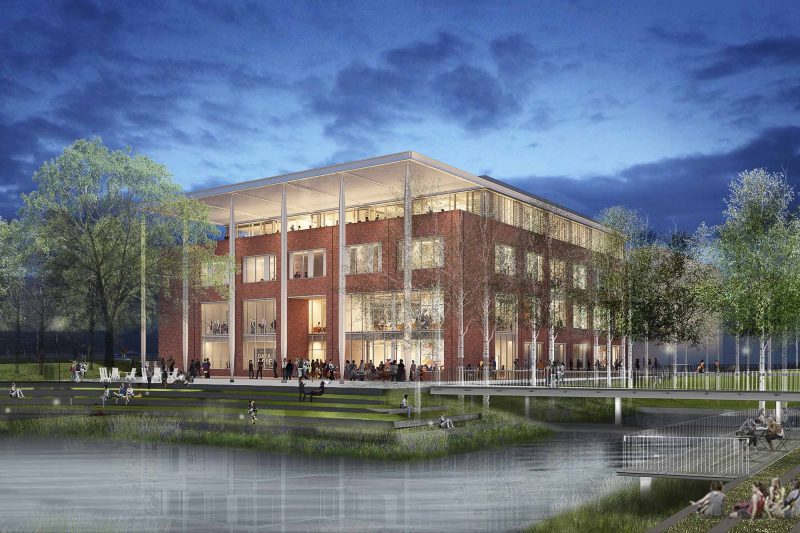 2030 Vision: Be a community that consistently lives its values and ensures that our systems enable our students, faculty, and staff to do their best work.
Inclusive Excellence Team

The School of Data Science Inclusive Excellence Team, comprised of faculty, staff and students, is advisory and is tasked with supporting the implementation, evaluation, and accountability of the Inclusive Excellence Plan. Members of the team participate in monthly work sessions where they share their expertise and insights related to the achievement of the team's annual objectives. Membership, available to School of Data Science faculty, staff, and students, is application based. 
Welcoming Spaces

The School of Data Science's vision of a "School Without Walls" will be reflected in the design of its new building, set to open in the spring of 2024. Open, collaborative spaces will transcend traditional boundaries and spark interdisciplinary connections between learners, researchers, and innovators.

The four-story, 60,000 square-foot facility at the entrance to the new Emmet-Ivy corridor will include adaptive classrooms, faculty offices, as well as meeting and research areas. Public spaces will be open to the University and broader communities alike. A "data-informed" building, it will integrate sustainability, wellness, and space utilization. The Arts and Artifacts Committee, charged with managing the sourcing, installation, and strategy for arts in the new building, is one example of how the School is thinking critically about the environment of the new building.