In January of 2019 the University announced plans to establish the School of Data Science--UVA's 12th school and the first since 2007--an effort made possible in part by the largest private gift in University history. The $120 million provided by the Quantitative Foundation, included funds dedicated to the design and construction of a new building for the school. Design of the building began in January of 2020 with the architect team Hopkins Architects with VMDO.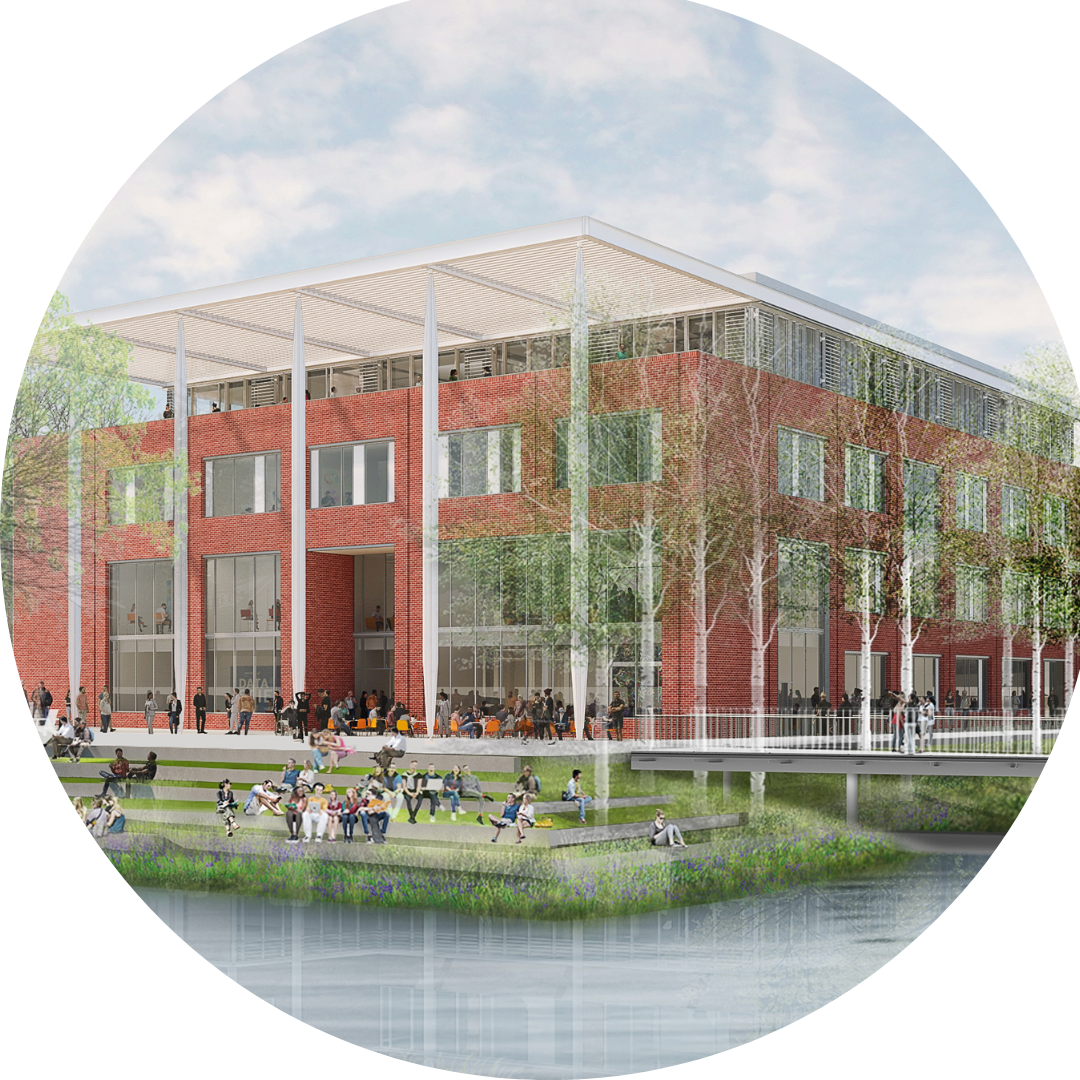 The School of Data Science's vision of a school without walls will be reflected in the design of its new building. Open, collaborative spaces will transcend traditional boundaries and spark interdisciplinary connections between learners, researchers, and innovators.
The four-story, 60,000 square-foot facility at the entrance to the new Emmet-Ivy corridor will include adaptive classrooms, faculty, offices, meeting and research areas. Public spaces will be open to the University and broader communities alike. A "data informed" building, it will integrate sustainability, wellness, and space utilization.
The University of Virginia's Board of Visitors approved the design of the building. Groundbreaking for the new building is scheduled for fall 2021, with completion expected in early 2024.

Check out a fly through of the building by taking the virtual tour below.
Get Involved
There are over 20 naming opportunities within the building with options spanning from conference rooms and outdoor terraces to cloud support and sustainability.
The view from the fourth-floor terrace will connect the School of Data Science building to Central Grounds.
Press
Board of Visitors Approves New Building Design
Buildings and Grounds Committee OKs Data Science Building Design