Data Science Institute alumni graduate with the skills to solve real-world problems, collaborating across public and private sectors and combing through the modern flood of information to create actionable solutions for the common good.
Get to know three recent DSI alums, and learn how they're applying the practice of sound, responsible data science to their fields.
Meet Caitlin Dreisbach, MSDS Class of 2018/Ph.D. candidate (School of Nursing)
As a registered nurse, Caitlin Dreisbach merges the innate compassion of her profession with a data-driven approach to provide the best outcomes for patients.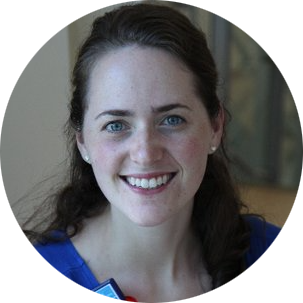 Dreisbach is completing her Ph.D. in the UVA School of Nursing and is an alum of the MSDS Class of 2018 at the Data Science Institute. She also served as a Presidential Fellow in Data Science, where her ongoing work has drawn her into seeking a greater understanding of gut health and its relationship to maternal and infant well-being.
Alongside Caroline Kelsey, Dreisbach is studying the interplay between the intestinal microbiome, anxiety and depression during pregnancy, and subsequent maternal–child attachment.
"Future innovation in science and health care will critically rely on those who are able to succinctly and expertly analyze large amounts of data to solve multifactorial research questions," she says. "As a registered nurse, I intimately work with mothers and children and can see the direct linkages between theoretical thinking, bench science, and the real-world application." 
While working at the DSI, Dreisbach also completed a capstone project focused on determining how neural networks and deep learning technology can help predict neurological disorders. 
"Revolutionary processes in technology have opened new biological questions," she says. "They allow us to overcome fundamental challenges inherent in the genomic sciences."
With plans to complete her Ph.D. in 2020, Dreisbach will continue to pursue her mission as a nurse/data scientist. She's motivated to learn more about the ways the maternal intestinal microbiome is connected to the regulation of insulin resistance, impaired glucose tolerance, and the incidence of gestational diabetes. Her training as a data scientist equips her to continue her research—and continue bringing the best possible care to patients with a broad range of needs. 
Meet Gabriel Rushin, MSDS Class of 2017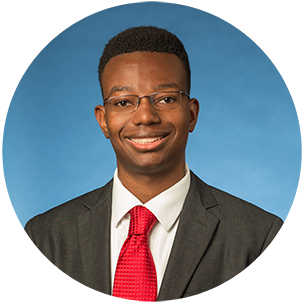 Since he was young, Gabriel Rushin has been enchanted by numbers. In second grade, his class was challenged to a math contest and asked to solve two sheets of addition problems as quickly as possible. After daily practice with a timer, over and over, with his parents and grandparents, Rushin won a prize for being one of the fastest to finish.
This lifelong love of math took him to the University of Virginia, where he graduated with a B.A. in Mathematics in 2016. As an undergraduate he began to think about what he wanted to do in the future, and stumbled on data science. 
"I knew I wanted to become a data scientist during my third summer of college," he says. "I had started programming on my own, and over the summer, I discovered the MSDS program while considering a master's or Ph.D. in statistics. I chose data science because of its stronger emphasis on coding." 
Rushin enrolled in the MSDS program and completed a capstone project that sought to compare the predictive power of banks' fraud detection models. Working with his fellow MSDS students Cody Stancil and Muyang Sun, Rushin compared the algorithmic impact of banks' predictions across three supervised classification models: logistic regression, gradient boosted trees and deep learning. 
He graduated from the MSDS program in 2017, and today, he serves as an associate data scientist at P&G in Cincinnati, Ohio. "I work on applying data science at P&G on the world's biggest brands, including Gillette, Pantene and Head & Shoulders, to make better business decisions in both retail and marketing," he says.  
"The DSI program allowed me to be better prepared to apply data science outside of its theoretical aspects," Rushin says. "Additionally, it provided me with the practice of translating the language of data science to individuals who may not have the vocabulary."
"Data science helps us understand people better," he says. "With the right intention, it can be a powerful tool to improve the lives of individuals." 
Meet Nicholas Venuti, MSDS Class of 2016
Nicholas Venuti discovered his passion for data science while working in the oil and gas industry. 
After graduating with a B.S. in Biomolecular Chemical Engineering from North Carolina State University in 2012, Venuti joined an environmental engineering consultancy as a chemical engineer focused on oil and gas projects. 
"During that time, I developed a knack for solving our firm's data problems and developing systems to produce insights from these different data sources," he says. "I started to find myself wanting to perform more robust analyses and, in turn, started taking Coursera classes on the side to add to my skillset. It was while taking these classes that I really became interested in data science as a career path and decided to go back to graduate school." 
When he enrolled in the MSDS program at the Data Science Institute, Venuti worked on a capstone project with the UVA Religious Studies department that sought to discover new methods to represent text as numerical data through the use of machine learning classifiers.
"The mixture of theory and practice at the DSI was extremely beneficial," he says. "The breadth of the program and the number of topics covered was terrific, because it gave me the flexibility to work on a variety of different projects."
Venuti now serves as the vice president of machine learning at Morgan Stanley, working in the Artificial Intelligence Center of Excellence in New York City. He loves the wide range of projects that he gets to work on and the variety of data methods he applies to his daily work. 
He encourages future data scientists to consider the industries that they're most interested in—and then to discover how to apply the principles of data science to that field. 
"It's important to pick an industry you are passionate about when looking at data science roles. Understanding the problems from a business standpoint is just as important as understanding the data science aspect of the problem," he says. "And it is that business understanding that helps yield some of the most interesting features and analysis. It will also keep you excited about the analysis you are conducting and passionate about producing the best results."