UVA Among National Leaders in Collaborations, Publications on COVID-19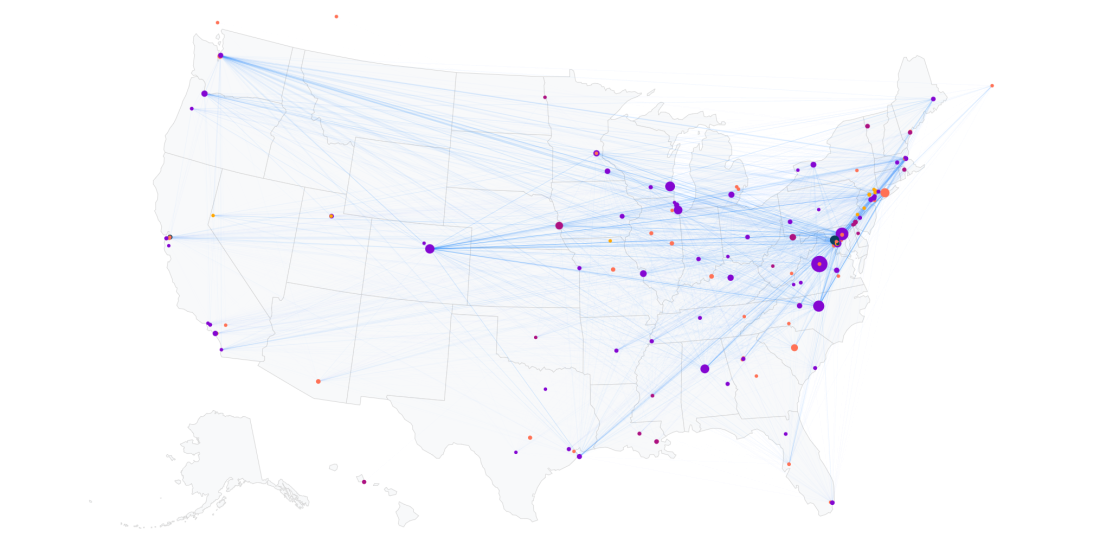 The COVID-19 pandemic spurred numerous new research collaborations as scientists scrambled to understand the rapidly spreading virus, and the University of Virginia was among national leaders in those partnerships, according to new data published by the National COVID Cohort Collaborative.
The integrated Translational Health Research Institute of Virginia, or iTHRIV, ranked first in author count and 11th in publication count among institutions collaborating on publications using data from the National COVID Cohort Collaborative, or N3C, one of the largest publicly available data sets for COVID-19 in the U.S. In total, iTHRIV produced 28 publications from the dataset with 56 authors, according to this inter-institutional publication map.
iTHRIV is a National Institutes of Health-funded Clinical and Translational Science Award (CTSA) Program Hub involving UVA, Virginia Tech, Carilion Clinic and the Inova Health System. It focuses on translational science, which involves taking academic and scientific research and putting it into practice to help human health.
Started in 2019 to include a wide range of research projects, iTHRIV was up and running by the time COVID-19 hit the U.S. in 2020. Having that collaborative infrastructure in place gave UVA and partner institutions a leg up as researchers worked to comb through the COVID-19 data being gathered by N3C and help patients struggling with the virus and its effects.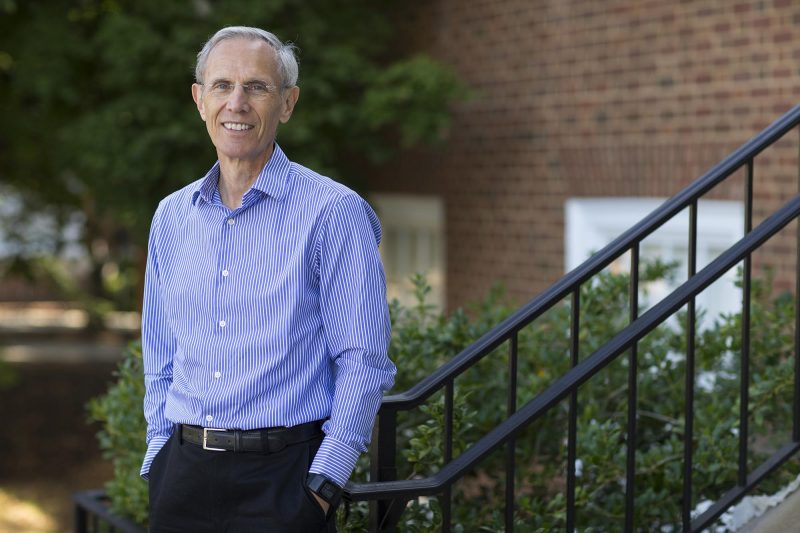 "There have been so many papers published based on this data set, and those kinds of collaborations have been made possible by partnerships like iTHRIV," said Donald E. Brown, Senior Associate Dean for Research and Quantitative Foundation Distinguished Professor in the UVA School of Data Science. "We were one of the leaders in that work."
UVA and iTHRIV researchers used the N3C database to study many different facets of the COVID-19 virus and its effects. There were studies focused on key risk factors for long COVID, the effects of early antibiotic usage in severe COVID cases, studies of stroke and COVID, COVID and cardiovascular disease, COVID and pregnancy and many more. Several studies also focused on health equity and the varying effects of the virus among different racial, ethnic and socioeconomic groups.
Some of the research has included undergraduate students in the Data Justice Academy, a summer residential experience focused on underrepresented groups in data science. That group, Brown said, looked first at housing insecurity and is now focused on how people with dementia or Alzheimer's experienced the pandemic.
"The students were asking questions about how people with dementia were treated with regards to COVID, especially because it can be difficult for those patients to communicate with physicians and for physicians to really understand what is going on," said Brown, who is also the founding director of the Data Science Institute and co-director of the Translational Health Institute of Virginia. "We started to look at that last summer and we are going to continue looking at questions like that this summer, as well as questions related to Alzheimer's disease."
As the pandemic has waned somewhat in the U.S., other iTHRIV researchers have shifted focus to long COVID – lingering symptoms and disease experienced by a subset of people who contracted the virus – as well as to healthcare disparities highlighted by the pandemic.
"Frankly, the pandemic exposed a lot of issues with regard to racial disparities in healthcare that I think people were somewhat in denial about," Brown said. "When you look at the data, you cannot deny that it is happening.
"I think that is one of the most dramatic, immediate effects of this work. Multiple studies have shown us that this is happening and if we do nothing else, we must correct that and get our act together when it comes to those disparities."
Though many researchers had been working toward collaborative efforts like iTHRIV and the N3C for years, Brown said the pandemic reinforced the importance of those collaborations and put resources and infrastructure behind those partnerships.
"In a sense, COVID made it necessary, forced research communities to make it happen, and all sorts of good work and lessons learned came out of it," he said. "Now, there is an opportunity to do this with other diseases and issues."
UVA, for example, is now the clinical lead for studies involving Alzheimer's and chronic obstructive pulmonary disease, or COPD. Brown is the analytical lead for the Alzheimer's study, through iTHRIV, and others in iTHRIV are focused on COPD.
iTHRIV's reach already extends well beyond COVID. In 2021, for example, the program awarded $80,000 in seed funding to two community-based projects in Charlottesville, one studying the benefits of green space for seniors, another looking at improving Medicaid access for noncitizen children.
iTHRIV is also home to a rapidly growing iTHRIV Scholars Program, a mentored career development program that prepares scholars "to excel in a transformed biomedical research environment in which digital data drives health care hypotheses, interventions, and health quality evaluation," as stated on the iTHRIV website.
Thanks to the School of Data Science, UVA itself is well-positioned to excel in a data-driven healthcare environment over the coming years, Brown said.
"UVA is really primed to be a research hub for those areas," he said. "When you combine our capabilities in the School of Data Science with the health expertise in our medical school, it gives us the ability to really do great work."