School of Data Science Celebrates Third Anniversary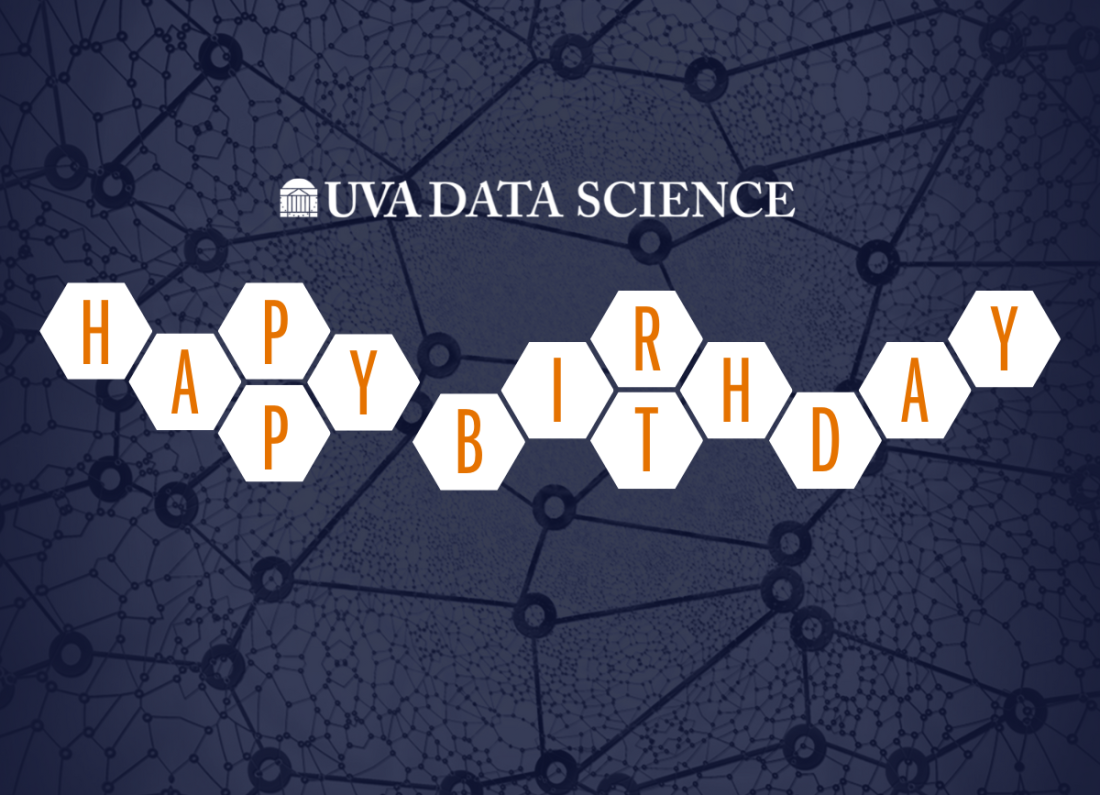 The School of Data Science turned three on September 19 and has much to celebrate. In the last year alone, the School has launched a Ph.D. in Data Science, doubled its teaching and research faculty, built out its administrative infrastructure, broken ground on its future home, approved a new five-year strategic plan and an inclusive excellence plan, held its inaugural Data Justice Academy, and is about to put forward a new undergraduate degree for University and SCHEV approval.
The School of Data Science–the first of its kind in the nation–was founded in 2019 and is the University's 12th and newest school to be formed in the institution's 200-year history. First launched as the Data Science Institute, the School has seen tremendous growth and change in the last three years. It also plays an important part in the University's 2030 Plan with the opening of its new building at the gateway of the new Emmet-Ivy Corridor.
At the groundbreaking ceremony in October 2021, President Jim Ryan remarked, "Even as we construct walls for a new academic building, this school will not be limited by them." Ryan said the School of Data Science will be both independent and integrated – advancing the field of data science with a focus on subjects such as machine learning, data acquisition, analytics and visualization, while also involving disciplines such as medicine, business, law and engineering.
Stephenson Dean Phil Bourne has led the School for the past five years and just renewed for a second term. "The School of Data Science is actively working across multiple disciplines with the intent that while data science will increasingly infiltrate all schools and departments, we are the glue and the leader where the exchange of best practices takes place." He goes on to say, "We aim to be the place where disparate data, methods, protocols, and workflows from many disciplines can be shared and exchanged in a way that would just not happen in a traditional university environment."
As an educational institution that offers a range of degree and non-degree programs, the School is committed to producing responsible, diverse leaders in data science. Bourne states, "We aim to be a place that has the expertise and the students to participate broadly across disciplines, a place that trains students to be renaissance scholars. 
Looking ahead at the next twelve months, the School of Data Science plans to continue expanding its teaching and research roster, hiring an additional 12-14 faculty. A proposal for a new undergraduate B.S. in Data Science is about to be put forward for University and SCHEV approval, and the School's future home continues to take shape with a planned move-in date of early 2024. While there is much to celebrate these last three years, there is much to look forward to.