Menuka Jaiswal Joins the Team at Facebook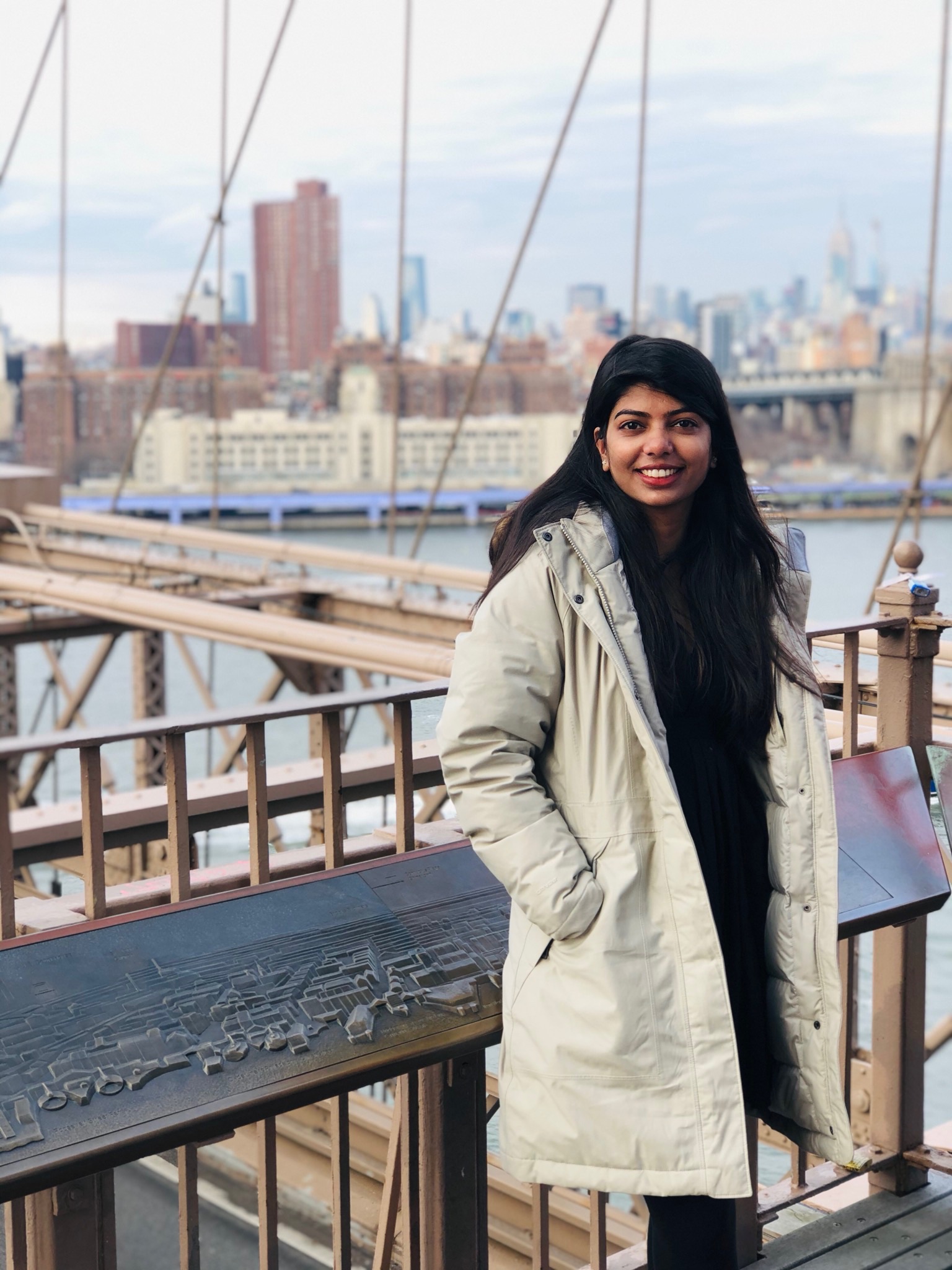 Challenging, exciting, high-stakes: this is the environment of data science at Facebook. Menuka Jaiswal, 2020 graduate of the School of Data Science, now works as a data scientist at Facebook.
She describes the past few weeks as different than expected, but also with some exciting change surrounding her new job.
Following the shift to virtual learning due to COVID-19 and graduating with her Masters Degree, Jaiswal has stepped up to the demands of a new job, learning new skills, and applying all that she learned from her time in the MSDS program. 
Born and raised in a small town in Central India, Jaiswal always had an interest in science. 
Jaiswal did her undergraduate degree at the Indian Institute of Technology, one of the most reputable universities for technology in the world. There, she majored in Engineering Physics. 
"While I was doing my undergrad it involved a lot of experimental courses, so we conducted a lot of physics experiments, and we did a lot of data analysis in those experiments and courses," Jaiswal explained. "So from there I developed interest in the field of data analysis." 
Jaiswal worked for one year as a data analyst at a startup called Runnr and two years as a data analyst at Ola Cabs, an Indian ridesharing company, before coming to the United States for her Masters degree. 
"I did not have a comprehensive background in this field [data science] since my undergrad was physics," Jaiswal explained. "I did not have a very good understanding of all the methods and tools and technologies that we use in data science. I wanted to gain a more comprehensive knowledge and that's why I decided to pursue a masters in this field."
While working at Ola Cabs, Jaiswal's interest in machine learning grew, which she added was another major reason behind her decision to pursue her masters. 
When looking at schools that offered data science programs, Jaiswal explained she was looking for a program that offered both technical courses and data analytics from a business angle. When she looked into UVA's MSDS program and the curriculum, she knew she wanted to apply. 
Jaiswal noted that she loved living in Charlottesville. One particular memory that stands out was hiking Old Rag with fellow students in her MSDS cohort. 
Patti Edson, Director of Admissions and Financial Aid at the School of Data Science, said Jaiswal stood out from the moment she read her application. 
"She's super smart but what additionally stood out from day one was Menuka's statement of purpose, not easy to do considering the number of applications we receive," Edson explained. "We knew she'd thrive at the School of Data Science, not only because she's highly intelligent, but because she's creative and gritty and not someone easily thwarted by a difficult challenge."
The challenge of the job search in the midst of a demanding MSDS program did not thwart Jaiswal. She explained that for her, the job search process began after the fall semester. 
"In the fall semester, I focused mainly on building my knowledge in data science so that I would be well prepared for when these things come up in an interview," she said. "After the end of the fall semester during December, I started applying and looking for jobs and opportunities."
One of Jaiswal's previous managers in India now works for Facebook. After a discussion with him, she learned about a data scientist position at Facebook. Soon after, her previous manager referred Jaiswal for the job, and she began the interview process. 
Jaiswal landed the job and began June after graduation. She explained that the first four weeks on the job were a bootcamp, where she learned about company values, tools and technologies Facebook uses, and the different teams. 
Currently amidst COVID-19, Jaiswal is working remotely from her home in Charlottesville, Virginia. However, she plans to move to Menlo Park, California at the end of the year. 
"The whole purpose of my going for masters was to increase my knowledge in the field of overall data science, but I became more interested in machine learning," Jaiswal noted. 
Soon, Jaiswal will be placed on a specific team within data science at Facebook. She looks forward to furthering her knowledge within her team and applying what she learned from her time at the School of Data Science as she pursues her career at Facebook.