By Casey Wagner
Staff Writer, Data Science Institute
First-year female engineering students at The University of Virginia tend to struggle more than their male peers – resulting in more women being pushed out of their first choice majors – despite the fact that they end up graduating with higher grade point averages than men in their class.
This is just one of the cases that UVA Office of Diversity data analyst Aaron Williams is investigating.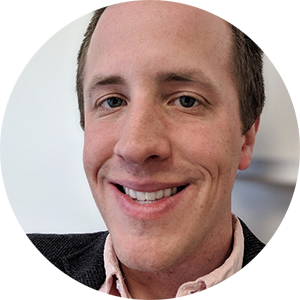 After graduating from UVA with a masters degree from the School of Engineering and Applied Science, Williams was a data analyst for Capital One for four years before returning to work at UVA. He spoke to Master of Science in Data Science students in professors Donald Brown and Rafael Alvarado's Practice of Data Science class, part of the Data Science Institute MSDS program curriculum, about his experience in the field.
The seminar-style course features a variety of guest speakers across the semester and focuses on preparing students for professional work in data science.
"The Office of Diversity was one of the first at UVA that realized they needed a data scientist rather early on," Brown said, "[Williams] is an excellent resource for students because he is doing relevant work here at UVA."
At the Office of Diversity, Williams is working alongside University officials to determine ways to improve student enrollment and success.
"Gaps in representation and performance exist," Williams said, "and colleges and universities are being held accountable for addressing these issues."
Many higher education institutions use a blanket approach to help students, but Williams said that it is far more effective to use more individualized tactics. He has created statistical models to determine which students are most likely to succeed in each of UVA's seven undergraduate schools.
"We must understand the context and find what works for different students in each school,"
Williams said. "What works in the Engineering School won't always work in the College of Arts and Sciences."
Williams uses unique data science approaches to identify the specific areas where students are facing challenges, a lesson he said is universally applicable.
"In order to be successful, you can't just go along and do what everyone else is doing," Williams said, "you have to look at the data and do something different. As a leading higher education institution, everyone looks to us to lead innovation."
Brown and Alvarado's class aims to provide students with relevant case studies and practical skills to prepare them for entering the workforce. Students submit papers following each guest speaker outlining the topic and ways in which they can personally apply what they have learned.
Speakers this semester have also included CCRi Data Scientist Tim Emerick, Applied Predictive Technologies Vice President Jeff Campbell, Intuit Analytics Group Manager John Humphrey, NVIDIA Senior Solutions Architect May Casterline, Merkle Senior Vice President of Data Science Products Doug Bryan, and Augmented Co-Founder Antonia de Medinaceli.
Learn more about how you can participate in this course through the 11-month Masters of Science in Data Science program and the MBA/MSDS dual-degree program, in partnership with UVA's Darden School of Business, and the benefits of becoming a student at the University of Virginia Data Science Institute.