MSDS Student Finds Home Amongst Machine Learning Engineers at Apple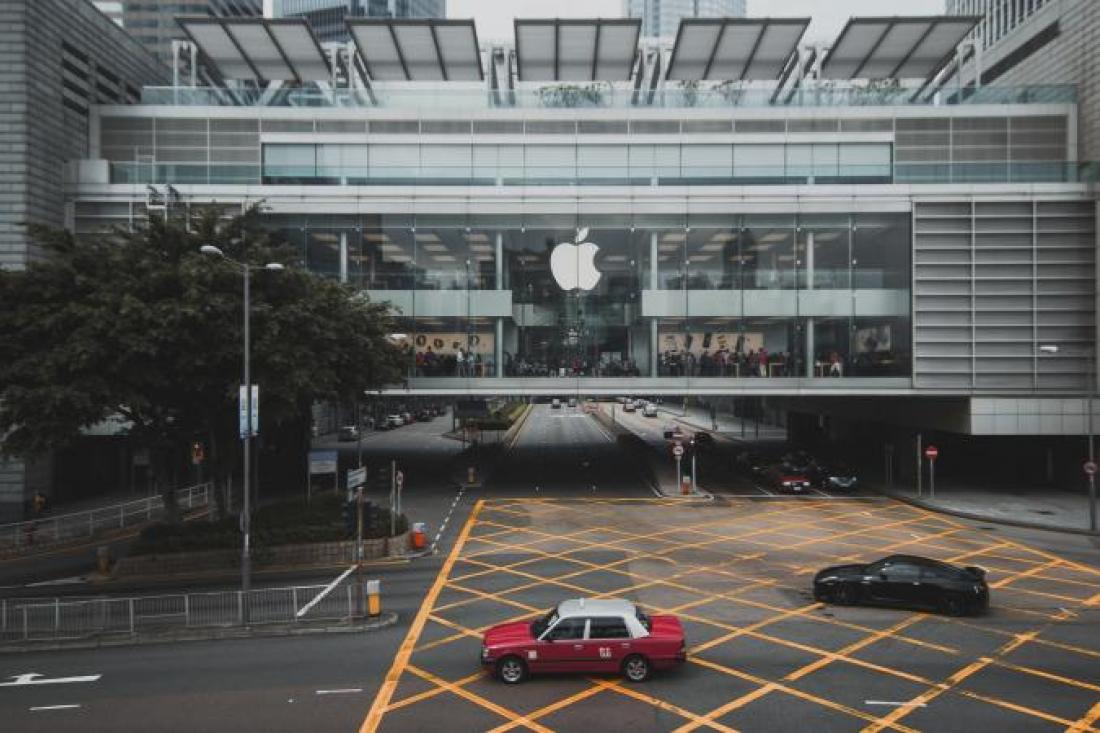 Arshiya Ansari (MSDS '21) just landed a job as a Machine Learning Engineer at Apple in Cupertino, California. 
Originally from Ashburn, Virginia, Ansari attended UVA both as an undergraduate student and graduate student. 
She graduated with a double major in Computer Science and Statistics in 2020 before going straight to the School of Data Science to complete her MSDS this May.
However, Ansari explained that she was not thinking about data science at the beginning of her college career. 
"I actually started off as a pre med," Ansari said. 
While on the pre-med track, Ansari landed a chemistry internship, where she anticipated working with bacteria and using wet lab skills. The lab ended up being entirely different than what she expected, but this eventually worked to Ansari's advantage. 
"They actually had me on the computer, where I learned a lot of data analysis, and that's where my interest in statistics peaked," Ansari explained. "From there, I transitioned from being a chemistry major into a biostatistics major."
After taking a computer science course, Ansari learned she loved it.
"I realized that when I was doing biology and chemistry, I worked so hard just to memorize things and make sure everything was correct, but with things like computer science and statistics, where there was more of like a logical progression of things, I was able to get it a lot quicker as well as enjoy myself in the process," she explained. 
At UVA, Ansari explained that statistics and computer science overlapped in several of her courses. These courses also introduced Ansari to machine learning and other data science topics. 
"I thought machine learning was so interesting and cool, and I started looking into data science programs," Ansari explained. 
After meeting with Patti Edson, Director of Admissions and Financial Aid at the School of Data Science, and learning about the school, Ansari decided to apply. 
"I was really excited when I got in, and it was awesome to get started so soon after I graduated in May 2020. It was straight away, I just jumped right in."
Not only did Ansari jump into coursework right away, she also started an internship at Apple, which she was able to balance with her schoolwork through the internship pilot program, which began in 2020. 
Ansari broke down the process of landing the internship at Apple. 
While attending the Grace Hopper Conference, which is a series of conferences designed to bring the research and career interests of women in computing to the forefront, Ansari was exposed to so many companies. 
"I was able to talk to companies that don't normally recruit at UVA, and Apple was one of them," Ansari explained. At first I thought I was just gonna have a fun couple of days at this tech conference, but then I realized that people here are recruiting for their jobs. They're very passionate about this, and this is a place where dreams come true so I was like 'I need to get in on this.'"
When Ansari went to the Apple booth and said she was interested in data science positions, she ended up being interviewed right there, on the spot. 
"It was really scary," Ansari noted. "But I passed, and it was really awesome to talk to the woman who interviewed me more about the internship." 
The internship was remote last summer due to COVID-19, but Ansari still loved her role. With her success at the internship, Apple offered her a full time job beginning after graduation as a Machine Learning Engineer. 
"The role I will be doing is a lot more of a data engineering role," Ansari explained. "I will be working with SQL (Structured Query Language), and getting into data to interpret it into something useful."
As Ansari has taken MSDS courses, she has been able to apply what she learned from her internship to the coursework and vice versa. 
"Last summer I did a lot of data engineering and data science, which was really cool. I was able to work with a lot of the technologies that I'm seeing in the MSDS program," she explained. "I'm currently taking the big data analytics class, and this past summer I had to work with Spark very heavily there and spark is one of the main things that they're teaching in this big data analytics program. I'm really excited to take what I'm learning that's new and from my classes and apply it into work later on."
Although she loves Virginia, Ansari noted she is excited to go somewhere new and experience the West Coast. She plans to move to San Francisco after graduation and commute to Cupertino for her job. 
"It's gonna be a new adventure and I'm really excited about it."