Empowering Change: Data Justice Academy Showcases Research Findings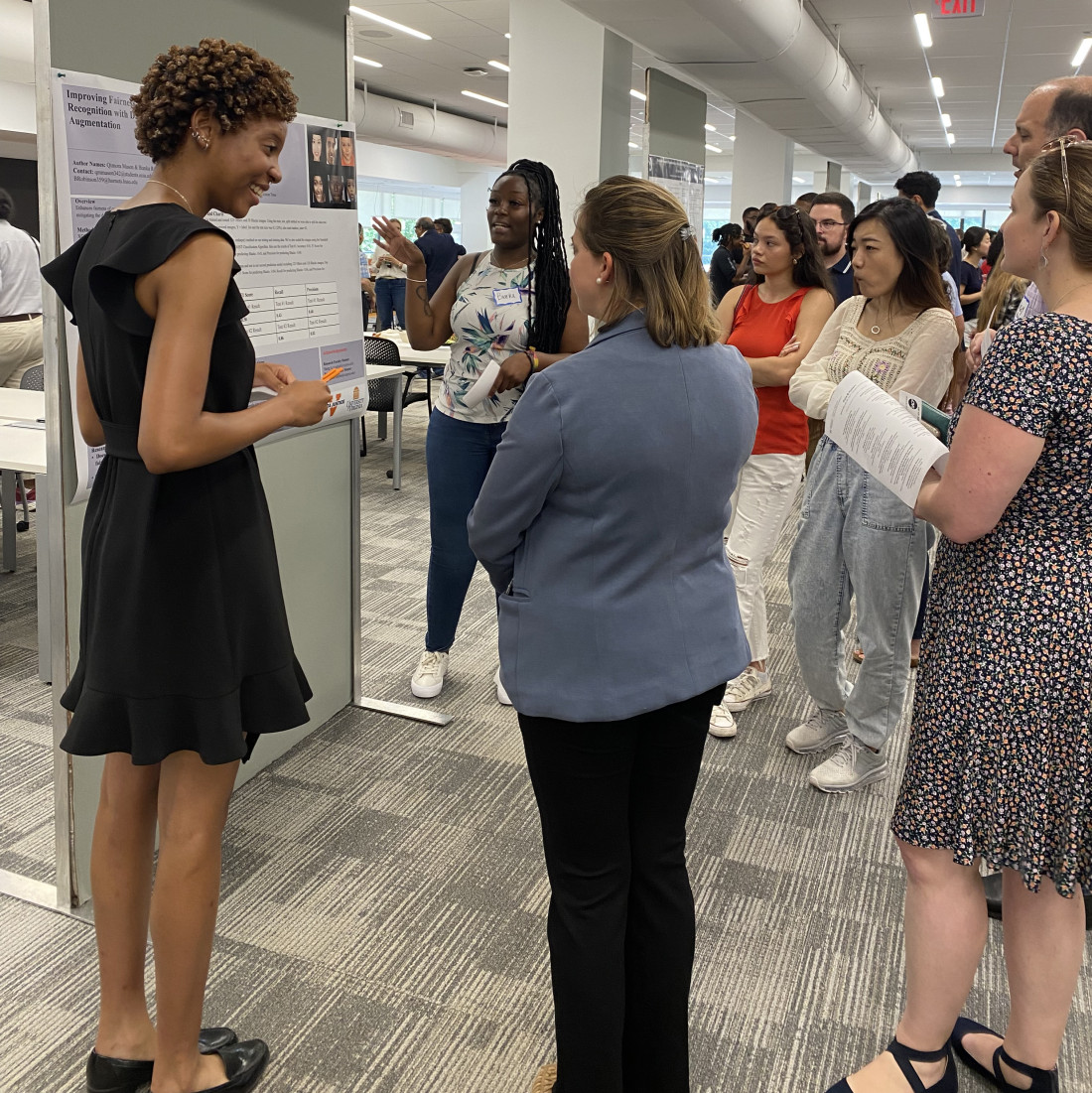 In a recent joint exhibition sponsored by the Office of Citizen Scholar Development, the Data Justice Academy (DJA) joined the Dean's Undergraduate Engineering Research Fellowship, the Collaborative Undergraduate Biostatistics Experience, the Summer Research Internship Program, and other summer research programs for a poster presentation. 
 
Over 10 weeks this summer, the undergraduate students participated in mentored research under the leadership of School of Data Science faculty, staff, and alumni. In addition to the research project, students engaged in a range of activities such as technical skills training, career exploration, and personal development.  
 
During the showcase of advanced research, DJA participants delved into a wide array of data science topics, addressing critical issues like opioid abuse prediction, facial recognition fairness, surveillance mapping, and bias exploration in predictive models.
Image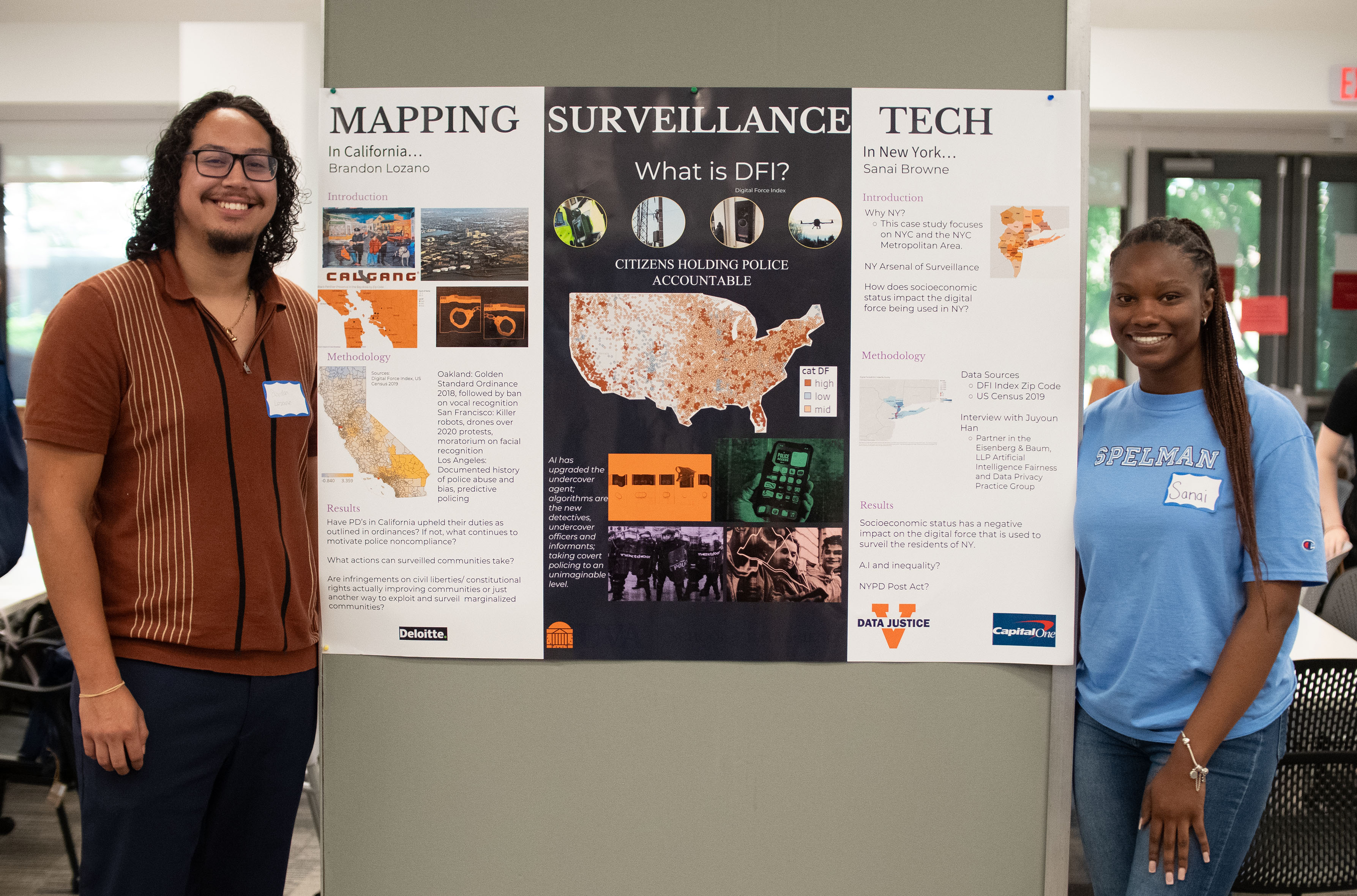 Despite the diversity of their research endeavors, one prevailing theme emerged— a profound commitment to data accessibility and empowering marginalized communities. Through their innovative work, these student researchers demonstrated the transformative potential of data science in fostering equity and inclusivity, making strides toward a more just and equitable society. 
 
The students are keenly aware of how their DJA participation will shape their academic and professional trajectories. Srimann Ramachandruni, a bioinformatics and computer science major at Virginia Commonwealth University, reflects that navigating his career path is an ongoing journey, but that "the DJA will give me the exposure I need to focus on my career choice." 
Image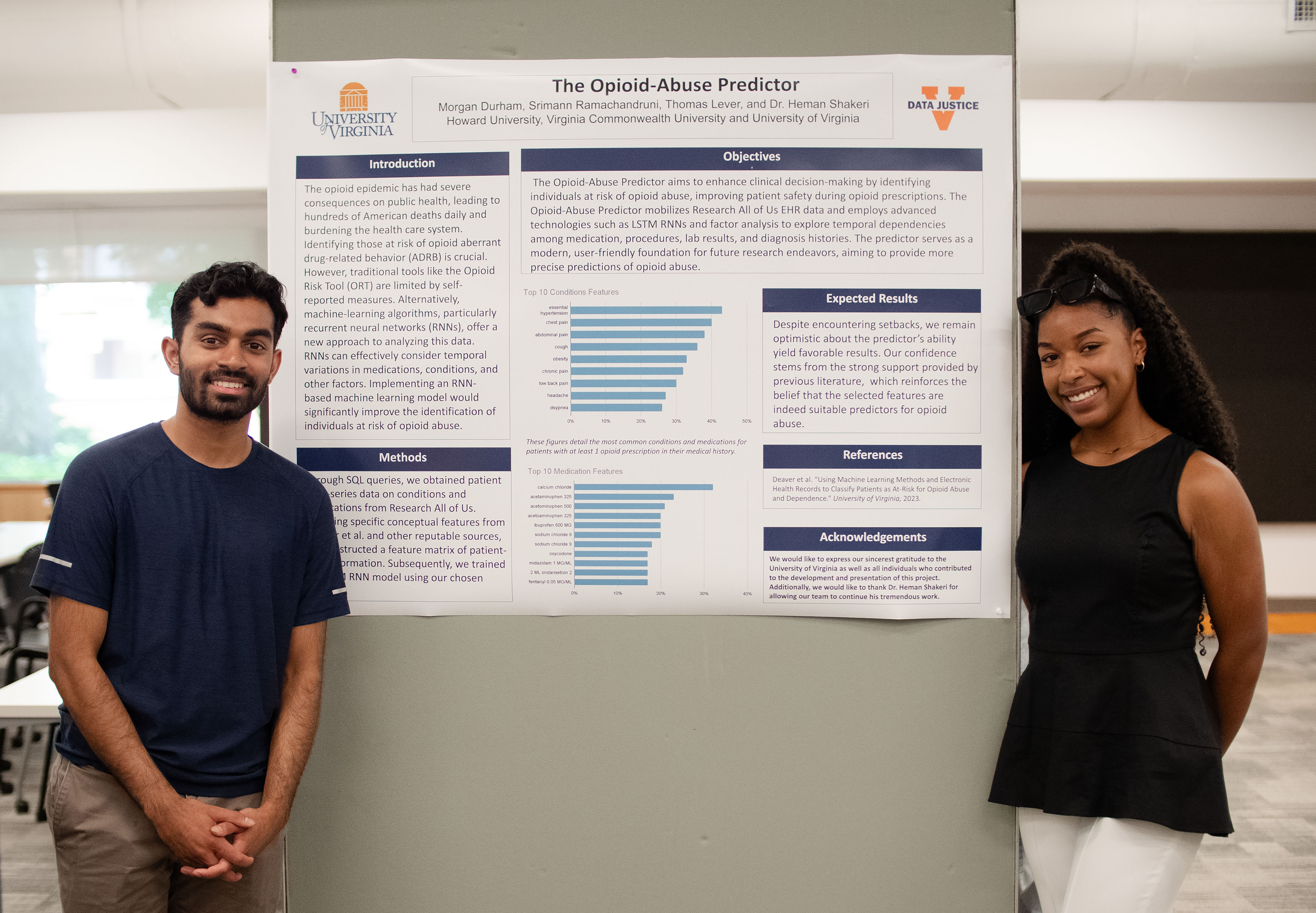 Qimora Mason, an Elizabeth City State University student aspiring to become a data scientist while majoring in computer science, embraces the networking and collaboration prospects the DJA offers. "It's a great opportunity to connect with mentors and fellow peers, working on projects, and learning more leadership skills." 
A statistics major in economics at the University of Virginia, Clarissa Kusmana appreciates the tangible skills she's acquired at DJA. "I appreciate that the DJA gave me the opportunity to experience firsthand managing a project and presenting it to a general audience," Kusmana said. "We did the bulk of our programming on Python, which has significantly enhanced my proficiency. The presentations also helped me communicate research findings in a way that is understandable to individuals without a background in machine learning or data science." 
Deniz Yucel, an economics and mathematics major at Bates College, envisions a future in law but finds herself captivated by the role of data science in social justice. She says, "Throughout my education and career, I aspire to make well-informed decisions, develop evidence-based policies, and tackle pressing challenges such as economic disparity and social equity."
Image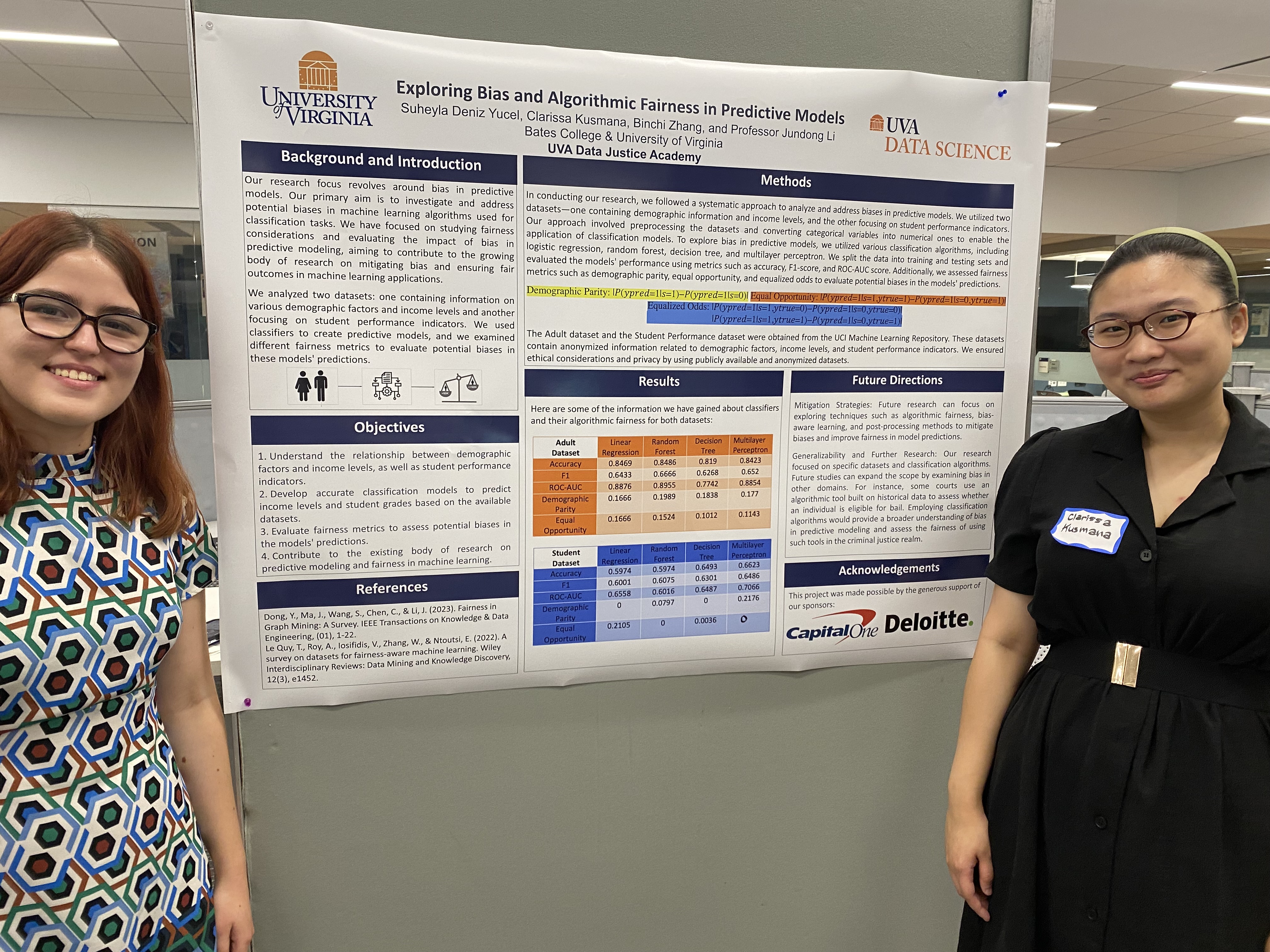 Hosted by UVA's School of Data Science, the 2023 Data Justice Academy is made possible by support from program sponsors Capital One and Deloitte AI Institute for Government. Learn more about DJA and its research projects, technical skills training, and career exploration here.