Designing Al for the Next Natural Disaster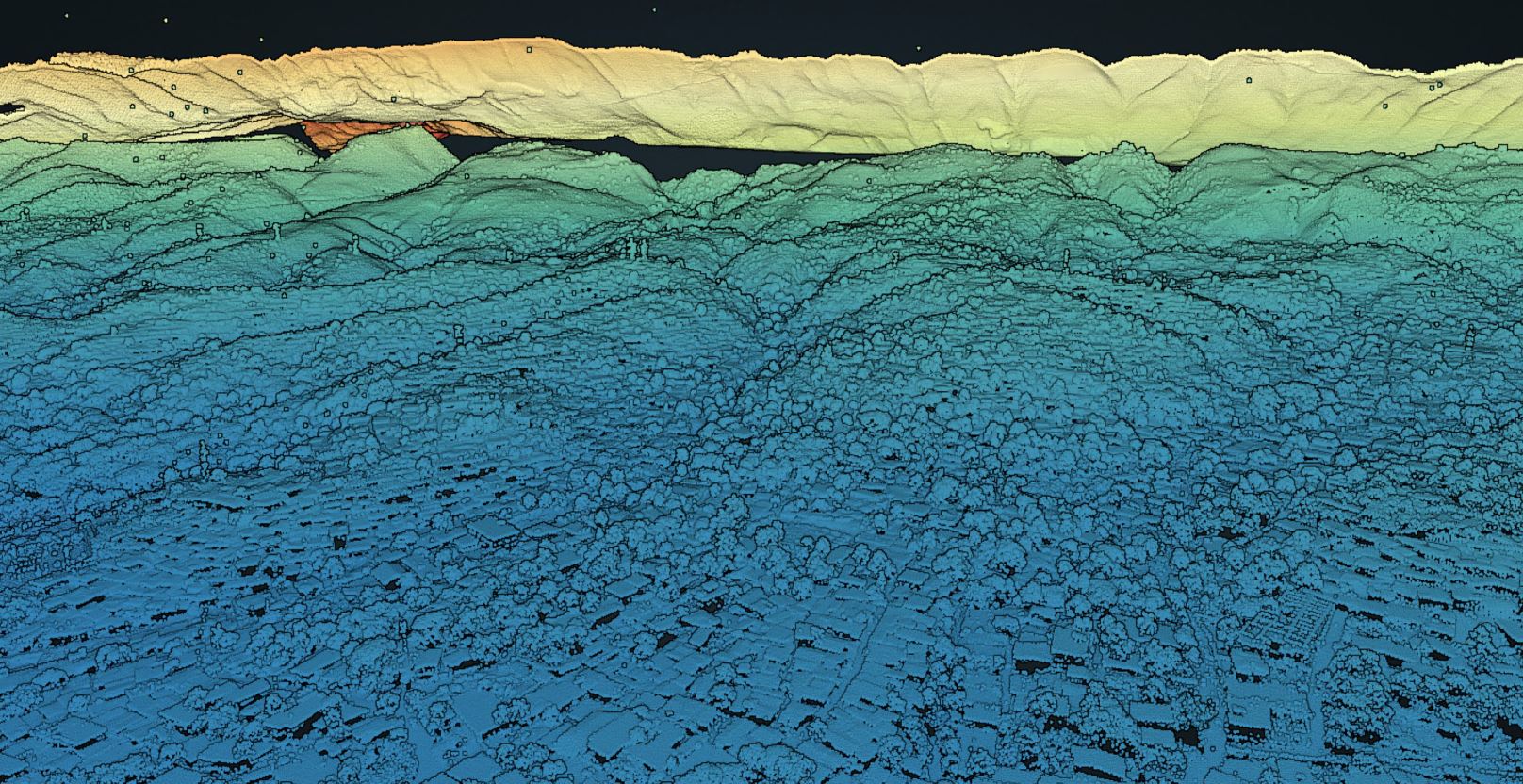 A School of Data Science professor is challenging his colleagues to develop more effective algorithms now, before the next crisis hits.
Amidst the clusters of gray rooftops and swaths of green trees, the little blue squares stood out.
The now infamous 2010 earthquake had just shaken Haiti, and School of Data Science professor Bill Basener, then a professor at Rochester Institute of Technology, was studying aerial images as part of an effort to rescue Haitian citizens.
Each day, data scientists were mapping the Haitian landscape from an airplane, then sending the data back to Basener's lab to be analyzed. RIT, the World Bank, and the U.S. military had rapidly come together to get the initiative off the ground.
"It was a huge scurry. Everybody was going full speed," Basener said. "We needed to find the people who were trapped inside damaged buildings and dying."
This past fall, Basener submitted data that was collected during those frantic weeks to a workshop on artificial intelligence and humanitarian crises, offered through the machine learning conference NeurIPS. He argued that experts should use the data to tackle what he sees as the most important challenge facing the field: designing AI that can provide better disaster relief.
Basener's challenge was selected as one of three "challenge problems" to be discussed during the workshop, which was held this Monday.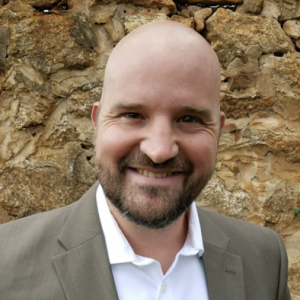 The data Basener submitted is what's known as LiDAR data — highly detailed, three-dimensional maps constructed using laser pulses. But on that day in the RIT lab, when Basener and his colleagues noticed the blue squares, they were looking at aerial imagery. The discovery of the squares marked a turning point.
"We realized people were using blue tarps to set up makeshift villages," Basener said. "There aren't many blue things in Haiti, so we decided to build an algorithm to find them."
Basener wrote and tested several algorithms, then picked the one that performed best — in other words, that found the blue tarps most accurately, without "false alarming" on other objects, he explained. 
That algorithm provided vital information for rescue workers, who were looking not only for damaged buildings, but also encampments in low-lying areas so that they could move people to higher ground before the floods of the impending monsoon season.
While the LiDAR data that Basener submitted to the conference doesn't capture variations in color, as the aerial images do, it's perfect for detecting features of the landscape that could indicate damage from a natural disaster, such as debris, fallen roofs and even large congregations of people. 
It also forms a huge data set that has yet to be exploited.
"Nobody's explored the LiDAR data to find out what we can do with it," Basener said. Just as he designed an algorithm to identify the tarps, he hopes that other data scientists will find ways to systematically detect the types of damage that show up on LiDAR.
"A lot of the great breakthroughs in data science occur once a data set is collected and made available to people," he said. "So making the LiDAR data available to the community and getting people to work on it has a lot of potential to advance the field."
Basener said he once met a data analyst who had also participated in the Haiti relief effort. The analyst's team had noticed the blue tarps as well and had started hunting for them manually. They hadn't found much.
"If you can imagine 383 square kilometers, with billions of data points, and then you have to go through that whole area visually — it makes you lost just thinking about it," Basener said. 
It's an example that demonstrates the superiority of artificial intelligence when it comes to processing massive amounts of data, he added. In his classes at the School of Data Science, he often gives students the same images and then challenges them to design algorithms to locate the tarps. 
Basener has devoted much of his career to disaster relief efforts. Under the Department of Defense, he helped create similar algorithms to detect roadside bombs that posed a danger to civilians and military convoys in Afghanistan and Iraq. 
Working on the Haiti data, he said, cemented his passion for using data science to help people in crisis. He remembers seeing tiny white letters on a rooftop in one of the aerial images he was inspecting: SOS. HELP US.
"Everything changed from being about optimizing algorithms to being about people in that moment," he said.
Basener joined the School of Data Science faculty because he believed in the community's ability to "move the field forward," he said. He feels strongly that data scientists need to take more proactive steps when it comes to rescuing people in disaster situations, and he hopes that putting the LiDAR data out into the world will encourage that.
"Right now, things are done at a time scale where we collect data and ask, 'What can we do immediately?'" he said. The mad scramble to help Haiti rescue workers was in many ways successful, but Basener believes data scientists have the power to do much more. 
"Finding the blue tarps was very serendipitous," he said. "But I'd like us to be in a place where we have algorithms that are already made the next time there's a big disaster."