Data Justice Academy Students Featured in iTHRIV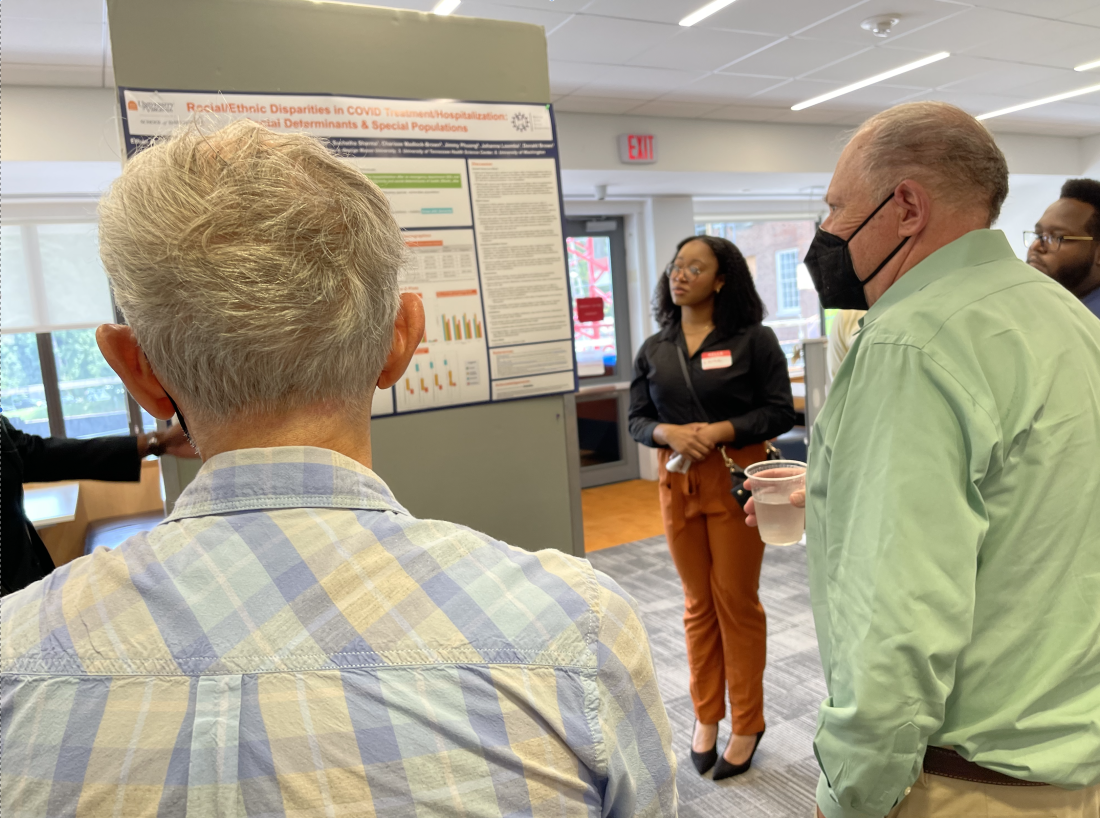 Last summer, undergraduate students from across the country came together to participate in the University of Virginia School of Data Science's inaugural Data Justice Academy. Recently, student participants were recognized in the integrated Translational Health Research Institute of Virginia, or iTHRIV for their research. Read more below. 
In the summer of 2022, undergraduate researchers Louise Scott-Dixon of Virginia State University and Dlaino Hanson of Bowie State University joined with graduate mentors Tijani Musa from George Mason University and the University of Virginia's Ethan Assefa to investigate inequities in the allocation of care and treatment in COVID–19 patients.
The group was part of the Data Justice Academy (DJA), a UVA School of Data Science summer diversity pathway program. Using data from the NIH-NCATS funded National COVID Cohort Collaborative (N3C) clinical data repository, the team looked at disparities in hospitalization after an emergency department visit, disparities once hospitalized, and disparities in receiving treatment across race/ethnicity while controlling for social determinants of health. The team was able to examine care practice data points in over 6 million COVID-19 patients, allowing the researchers to generate hypotheses about major health inequity issues.
Mentorship for the team was provided by Johanna Loomba, Suchetha Sharma, and Donald Brown from the integrated Translational Health Research Institute of Virginia (iTHRIV), an NIH-NCATS funded CTSA hub (UL1TR003015).