UVA Data Science Institute graduates are highly skilled at the science of data – from data engineering and integration, to data modeling and visualization, to data analysis and reporting. At the DSI, our MSDS alumni were shown the value of responsible data science in practice through a rigorous Master's program with a focus on cultivating collaboration, integrity, knowledge, and curiosity.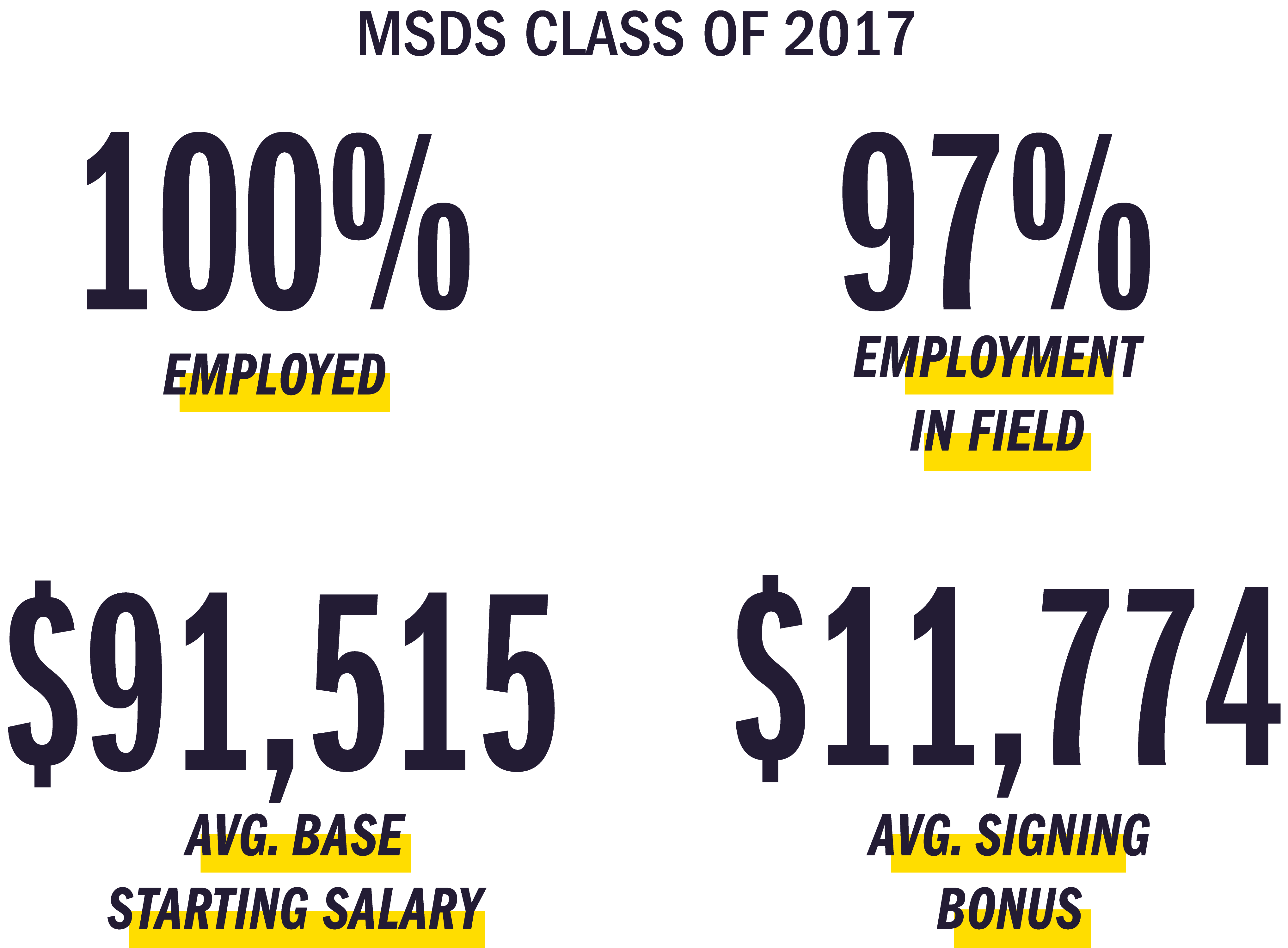 Job titles
Machine Learning Engineer
Data Analyst
Data Scientist
Director of Data Science
Senior Statistician
Systems Engineer
Modeling & Simulation Specialist
Associate Consultant
Deployment Strategist
Senior Associate Data Scientist
Employment offers
Amazon, Argus, Booz Allen Hamilton, Capital One, CCRi, Clockwork Solutions, ComScore, Frank Batten School, Deloitte, Department of Defense, EY (DA Group), Human Geo, IBM, KPMG (Lighthouse), Mantech Intl., Merkle, Metis Machine, Mitre, Morgan, Lewis & Blockius, National Institutes of Health, Northrop Grumman, Notch, P&G, Palantir, PWC, Riskspan, RS Energy, Tranzlogic, UVA Hospital System, Verisk Analytics, Workday
Career treks

Where are 2017 alumni working?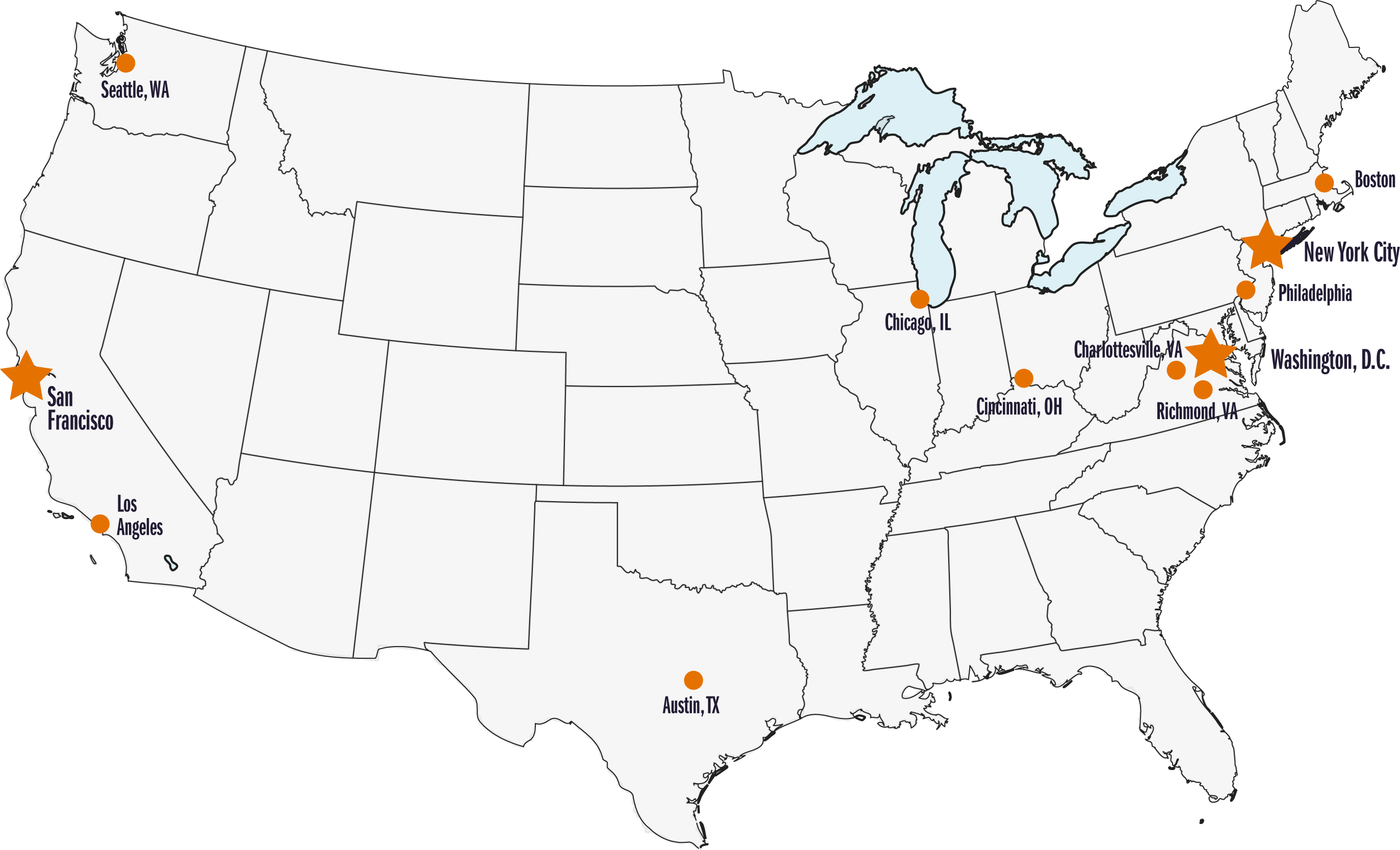 Stars represent the top three locations where alumni are working.
Information based on 91% of 2017 cohort reporting data.