UVA Data Science and Computer4Kids Partner for Hour of Code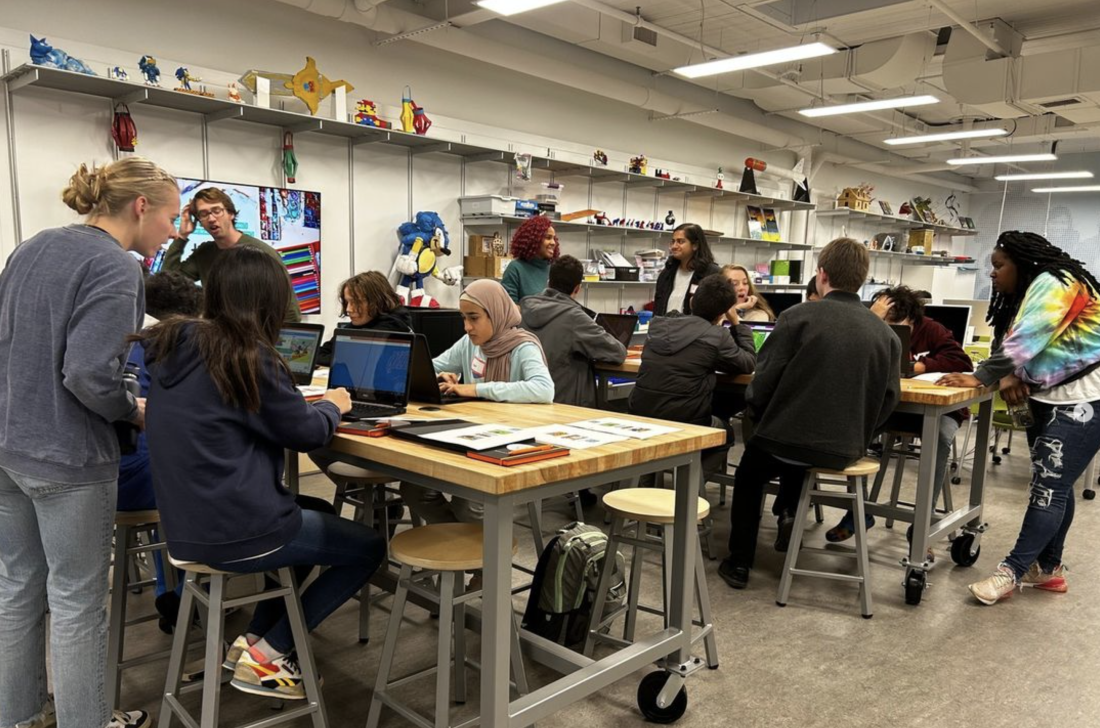 Each December, over 180 countries participate in the Hour of Code. The mission of the event is to demystify coding for students of every grade and make it more accessible. This year, UVA's Residential M.S. in Data Science students participated in the international event by mentoring students at Computers4Kids Charlottesville.   
When the mentors arrived at Computers4Kids' clubhouse, they introduced themselves and got to work on a coding game with the students. The Hour of Code website offers interactive tutorials for every age group including "pre-reader" and every experience level from beginner to comfortable.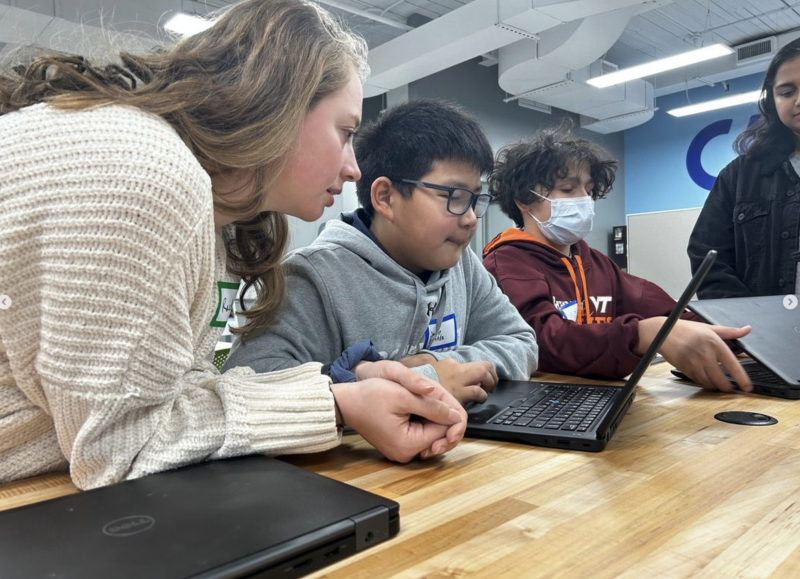 "I was paired with a young lady in 6th grade who opted for one of the challenging activities," said M.S. in Data Science student and mentor Eve Schoenrock. "We struggled through Python together, ultimately creating a game that she was able to play. Seeing the joy on her face when she realized the fruits of her work made the entire evening worth it!"  
While working with the middle and high school students, MSDS student mentors said they were excited to share their passion and pleased to see the implementation of data and computer science in K-12 education.   
"I think it is imperative for schools to start creating frameworks to encourage students to get involved in tech," said MSDS student Nikita Amanna. "From having beginning programming courses to introducing problem-solving through the lens of computer science and data science, there is a lot to be done to make these subjects a robust part of the K-12 education experience."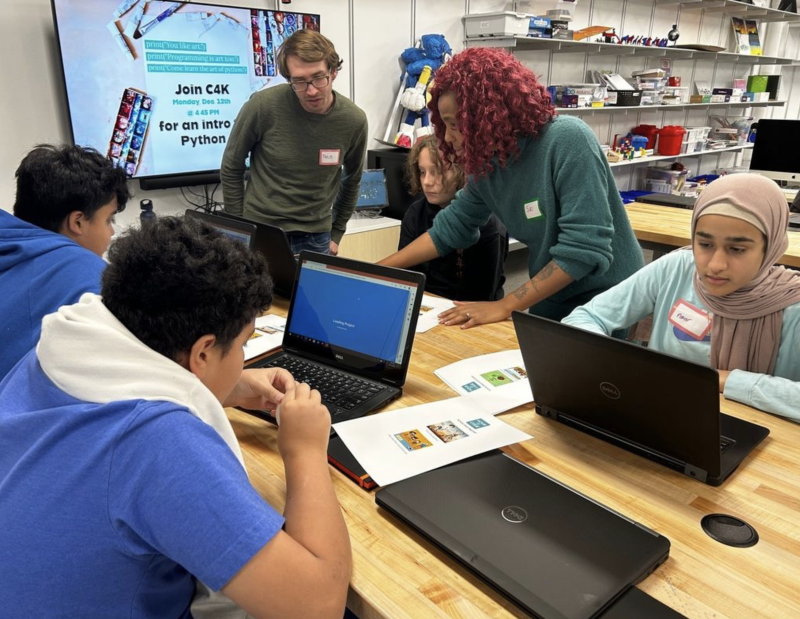 As students played Star Wars and Adventure Time-themed games, mentors say the experience shined a new light on data science education for K-12 populations.   
"I was able to connect with K-12 students and get a gauge of how we can structure computing/data science outreach better for them," said Amanna. 
Looking forward to next year, MSDS students say they will continue to share their knowledge and passion with younger students, hoping to inspire the next generation of data scientists.  
"It was really fun to see them grasp concepts that had confused them initially, and laugh off mistakes, which is so important to the learning process," said Rachel Grace, MSDS student.  
This event was organized by UVA's School of Data Science Office of Diversity, Equity, and Inclusion. To learn more about how you can support outreach efforts, click here.