From Thriving Department Store to Spirit Halloween: Data Science Project Examines Changing Economic Times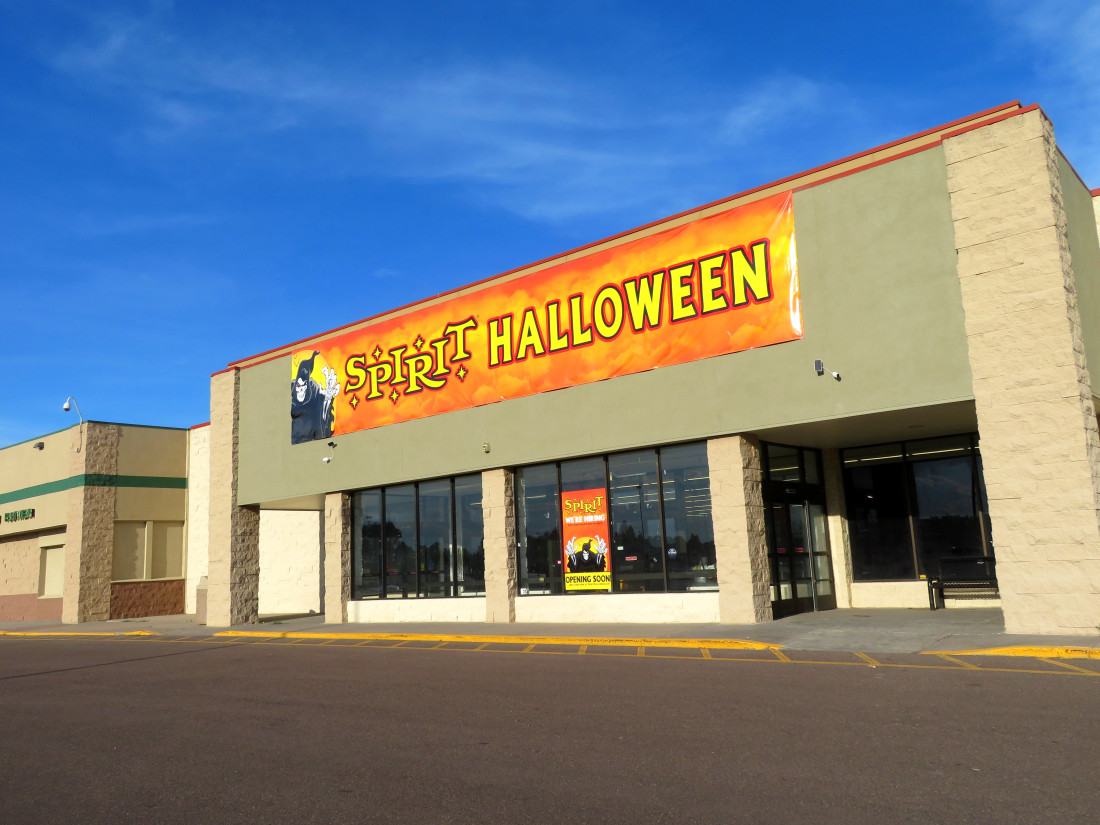 Like the changing of leaves, pumpkin spice lattes, and postseason baseball, Spirit Halloween stores have become something of a fall tradition.  
Arriving in the weeks leading up Oct. 31, they are a one-stop shop for costumes, decorations, and animatronics – essentially a Sears or J.C. Penney for Halloween.  
In fact, many of the buildings Spirit Halloween stores temporarily occupy were a Sears or J.C. Penney in a past life before falling victim to changing economic times and consumer behavior.  
A Halloween fan, Cody Huff, the multimedia producer for the University of Virginia's School of Data Science, took notice of this seasonal phenomenon. Last year, after finding the location of the Charlottesville Spirit Halloween, he noticed that the company listed the previous occupant of the building. This gave him an idea.  
"You could pull all of that information and look at the decline of department stores in the U.S. based on Spirit Halloween," Huff said.  
He approached Jon Kropko, an associate professor of data science, to see if they could determine which of the once-thriving department store chains was now the most frequent Spirit Halloween target.  
It was, fundamentally, a data science challenge.  
"Anything that appears on a website is data," Kropko said. "And we've got methods of pulling it out."
They started by clicking the "inspect" option on the Spirit Halloween site, which is available on any web page. Among other things, the inspect tab shows the list of services that it's using, including application programing interfaces, or APIs.
After finding the API that contained what they needed, Kropko adjusted the parameters – namely, the latitude, longitude, and search radius to ensure Spirit Halloween locations throughout the contiguous 48 states were included – to get information for nearly 2,000 stores.
Drilling in further with a different analytical tool to extract data from the HTML code that they now had, Kropko and Huff were able to identify which former department store was now the site of the most Spirit Halloween stores.  
In 2022, Sears, which filed for Chapter 11 bankruptcy in 2018, was the top target by a wide margin. This year, that dubious distinction belonged to Bed Bath & Beyond, which filed for bankruptcy in April.
The project ended up being a homework assignment for Kropko's students. He says he'll continue to do this each year as long as it's possible to do so, but that's all dependent on Spirit Halloween continuing to include that one small bit of information that made it all possible.  
"For now, it's a pretty neat example of being resilient and resourceful in terms of where we get our data," he said. "Because without data, there's no data science."
For Huff, despite getting the answer he sought, there was a bittersweet element to the exercise.  
"I've always liked shopping malls, and I have fond memories of going to J.C. Penney," he said. "So, it's kind of a strange thing to look at."