Online Data Science Master's Students Cap Off Program With Project Presentations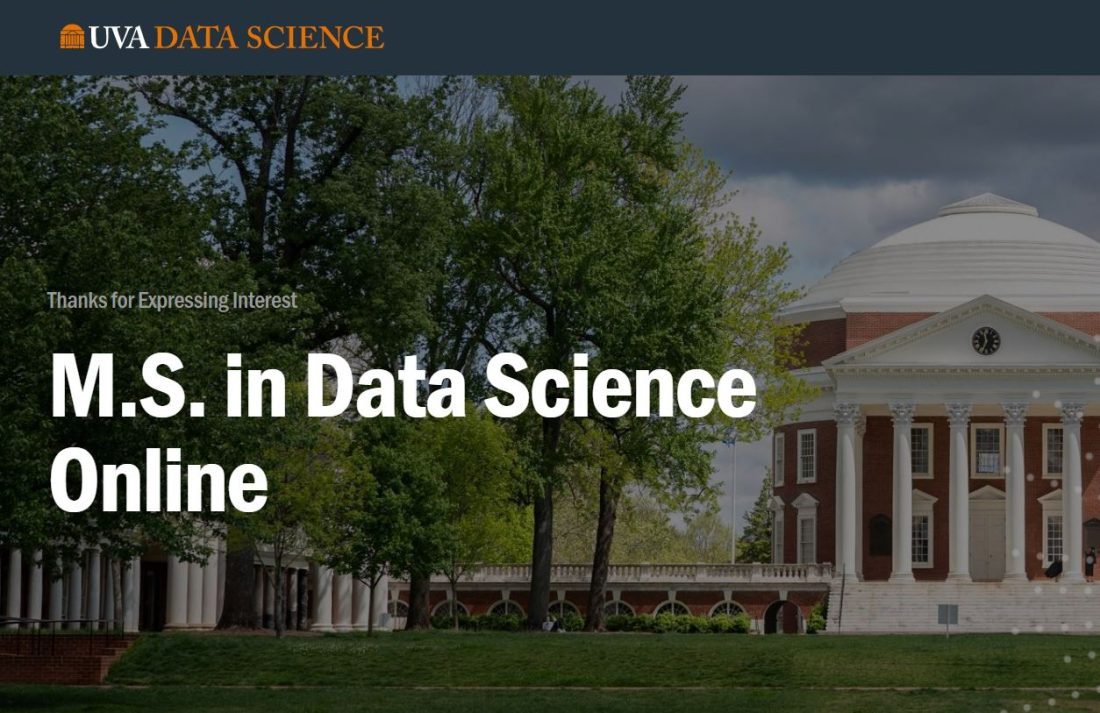 Disaster resilience, quantifying university leadership, and pediatric heart transplant decision-making wait times were among the broad range of issues analyzed by this summer's graduating class of online master's students at the University of Virginia's School of Data Science.
Students presented the findings of their capstone projects Thursday night, a virtual event that not only served as the culmination of their online M.S. in Data Science but as a celebration of working professionals who pursued a master's degree while holding down full-time jobs and juggling family and other personal responsibilities.
Working in small groups and with a faculty advisor, student teams were tasked with conducting a data analysis project aimed at addressing a societal challenge. Each capstone project was sponsored by a company or organization. NASA, UVA Medicine, and OpenStreetMaps were among the project sponsors of this cohort.
"The idea is to take all of the knowledge and skills that students have gained in the program, and to take it out of the classroom … bringing it into the real world," Program Director Jon Kropko, an associate professor of data science, said in introductory remarks.
For more than two hours, nine groups shared their findings and fielded questions from fellow students, Faculty, sponsors, and School of Data Science Dean Phil Bourne. Other capstone topics addressed by the presentations were NLP taggers, automating ergonomic posture assessment using computer vision, gender and cultural differences in open-source software development, advanced parameterization of a multi-cell computational model of idiopathic pulmonary fibroses, modeling outcomes of C. difficile infections, and accelerating the discovery of material physics using computer vision and deep learning.
The night, though, was about more than a presentation of research findings or the completion of a degree program – it was an opportunity to showcase the hard work and dedication of students who sacrificed much of the little free time they had toward a higher purpose. The program, which is offered across five terms, brings in a diverse student body from around the world, with a typical class ranging in age from 20 to 70.
"I think about why they do it, why give up so much of that precious free time?" Kropko asked attendees. "Our students are doing it for one of the best possible reasons: to pursue an education and to make big strides towards achieving dreams that only a graduate education can realize."
"You don't take on a program like this one unless you've got big plans and big dreams," he said.