The School of Data Science supports computational resources and data governance policies that facilitate the missions of SDS and the University of Virginia.
We work with University leadership and our colleagues across Grounds in developing a strategy for data governance and defining the necessary infrastructure to maximize the value to the institution of its own data. The School of Data Science has a crucial role in designing the needed institutional infrastructure and data governance policies required by a data-driven organization to become efficient and to outperform its competitors. 
In this way, the university is always assured of having the capacity to fulfill its mission to use data science to solve society's biggest challenges.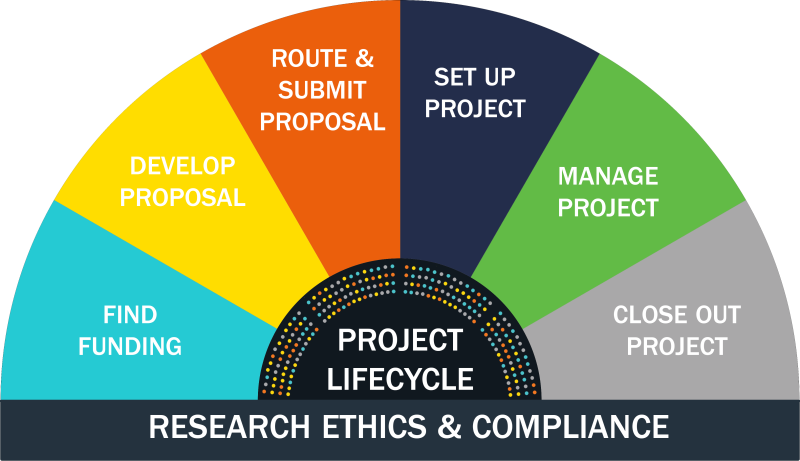 Find Funding

Research Development with Claudia Scholz

PI Research Aims – Development plan
Funding Opportunities and Tools (CORD)
Development of Research Submissions
Collaborative Networks 
Pipeline for Proposal Prep
Proposal Development and Submission

View the Office of the Vice President for Research's guide to the proposal development resources available across the Grounds. It includes information on central and school-based resources.

Discussion to Documentation
Solicitation Review 

Unique Terms and Conditions
Meeting Requirements
Submission Deadline and Schedule of Proposal Compilation

Expectations for review based on when final submission received (SDS and OSP). 
Applications for extramural funding and related materials should be of the highest quality. Quality is the product of a deliberate, timely proposal preparation process that provides for substantial input, assistance, and review from research team members, faculty colleagues, mentors, departmental staff, and Dean's office staff. This procedure creates a framework to ensure that Proposals and Related Documents represent our collective best efforts. 

Project Team 
Proposal Finances 

The basics
Special conditions 
Budget prep/review
F&A 
Allowable costs (special considerations) – Food, travel, alcohol, honoraria, 
Budget Justification
FAQs

Documentation

Application requirements
Technical proposal 
Biosketches / C&P
LOI/ LOS
Waivers/ certifications
Subaward details
Budget(s)
Budget Justification
IACUC/IRB approvals
Cost Share fund source 
Chair/Dean approvals
Collaborative Unit Approvals
Templates/Boilerplates
FAQs

Research Admin Role

Expectations
Support
FAQs
Manage Sponsored Funds

Sponsored Funds Finance for PIs

Compliance

Policy and Procedures
FAQs

Tools

Research UVA (Huron eRA ETA TBD) – Research Admin dashboard for proposal submission, document retention, award process tracking (Managed by Central OSP) 
RECON@UVA – Reconciliation system for PI grant accounts
EFFORT@UVA – Effort Reporting
RAD – Research Administration Dashboard (PI portal for active grant data)
UBI – Finance reporting tool
WorkDay Finance July 2023 – Training forthcoming
Training/FAQs

Oversight – PI & Admin 

Subawards
CO-PIs
Staff/Student Pay
Cost Share 
Allowable Costs 
Expenses Allocation & Reconciliation 

Document retention 
Audit mitigation (basics)

Effort Reporting 
Project reporting (Financial, Technical, etc)
Award modifications (When, How, Who)
Award close out 

Reports
Certifications
IP disclosures
OSP close out
Document retention

Training/FAQs

Research Admin Role (Carey Reinicke)

Expectations
Support
FAQs
Research Ethics, Compliance & Safety
Tools and Resources

Training/Education 
Translation and Commercialization – Licensing & Ventures
Systems 

List of Systems 
Access – Esharp, instructions 
FAQs
Policy & Procedures