Inspired by the use of data for good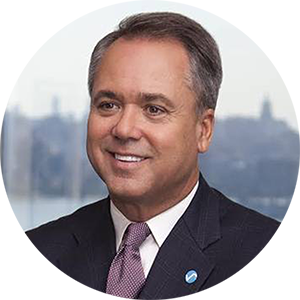 A University of Virginia and Harvard Business School graduate, Scott Stephenson has been involved with data science throughout his academic and professional careers. Stephenson currently serves as chairman, president, and chief executive officer of Verisk Analytics and he previously worked as a senior partner for Boston Consulting Group (BCG).
Stephenson said his experience at BCG – a global management consulting firm that works with clients to enhance business – significantly influenced his current work and skills.
"I had a great deal of interest in both the research process and information-intense businesses due to my work at BCG," Stephenson said.
In his many leadership roles with Verisk Analytics, Stephenson oversees data analytics across a variety of fields. He understands the versatility of data science because it is crucial to his work with Verisk.
"Data science is at the heart of all we do at Verisk," Stephenson said, "and therefore a focal point of my work."
As for the future of data science, Stephenson believes that today's applications are just the beginning.
"Not only will data science become increasingly endemic to most forms of knowledge work," Stephenson said, "but at scale, will operate on society and culture in increasingly obvious ways."
Aside from his professional interests, Stephenson is also interested in historical literature. His most recent read was David Horowitz's Radical Son, an autobiography highlighting the political climate of 1950s America.
Stephenson is most inspired by data science's ability to create positive change.
"It has the opportunity to improve the world by harnessing data and analytic capabilities in powerful ways that remain ethical," he said.
---