Using data to make recruiting decisions
As a partner with Riviera Partners — a global recruiting firm specializing in the technology industry — in San Francisco, Sam Wholley is well-versed in the wide variety of applications of data science.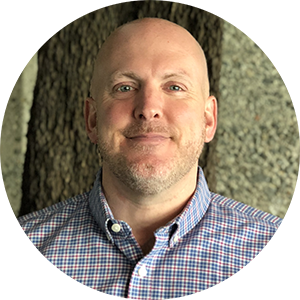 "I work in recruiting," Wholley explained, "and we are endeavoring to use data to overcome bias, inform decisions, and become better at making matches."
Overcoming bias is becoming an increasingly discussed topic in the data science community. Wholley said his team primarily works to ensure processes are blind and fair, by using algorithms that check for bias in samples.
"This is really nascent," Wholley said, but he is confident that their efforts will lead to positive change in the future.
Wholley graduated from Boston College with a bachelor's degree in computer science and information systems and went on to earn an MBA. His graduate school coursework focused on marketing informatics and analytics, which he said inspired his pursuit of data science.
"I was intrigued by how mathematical models could be used to predict seemingly unpredictable results."
An understanding that data science has and will continue to play a major role in how society interacts with and develops new technologies, particularly within the growing field of artificial intelligence, informs Wholley's work and life.
"Over time, I see artificial intelligence as becoming almost human-like in its capability," he said. "We need to ensure sufficient human oversight during the development of this capability to avoid unintended consequences."
Aside from his work in recruiting, Wholley is also interested in the application of data analytics to less traditional fields.
"I've become interested in the analytical background of wine," he said.
Upon reading Bianca Bosker's Cork Dork, a guide to the complex and data-driven work of sommeliers, Wholley became intrigued by the role that science plays in wine tasting and selection, finding some unlikely connections to his own work with algorithm-driven science.
And though his work keeps him busy, Wholley has found time for non-data science related activities as well. The most thrilling thing he has ever done? Skydiving.
"It is possibly my most questionable decision yet," he admitted.
The most exciting thing about data science for Wholley are the many long-term potential positive impacts of the field. That nascency inspires his work.
"There is still a lot to define about what data science is," he said. "There are applications and approaches of data analysis to parts of our lives we haven't thought of in the past."
---