Combining community science and technological innovation
Like many of his Data Science Institute colleagues, Luis Felipe R. Murillo came to data science through a different academic discipline.
For Murillo, it was anthropology. He began his career concentrating his research around science and technology, particularly the investigation of computing from an anthropological perspective.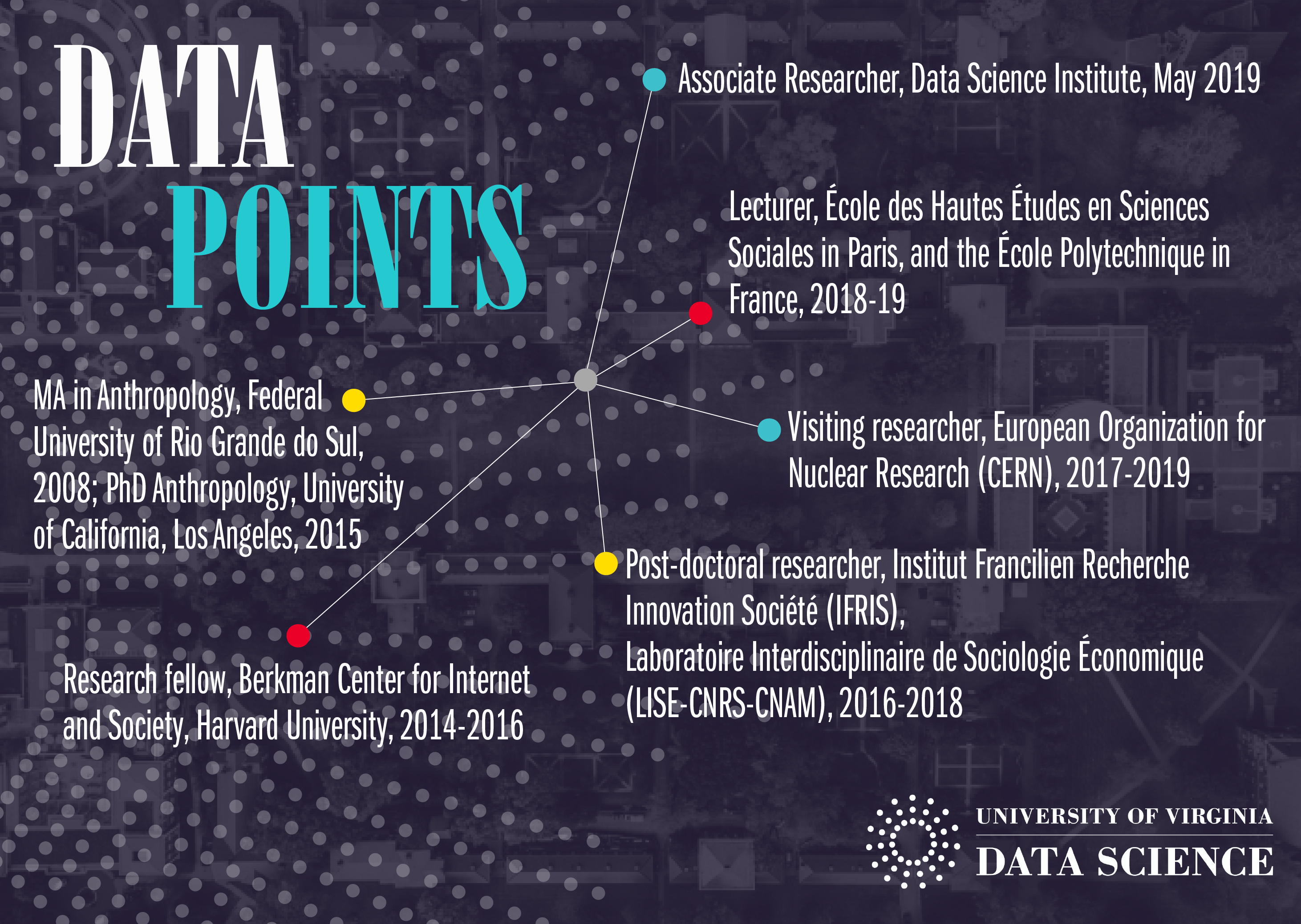 Meeting Phil Bourne, director of the Data Science Institute, and Jarrett Zigon, director of the DSI's Center for Data Ethics and Justice, convinced Murillo to cross the pond and come to Charlottesville. Bourne "insisted on the idea that the new School of Data Science was going to be organized around 'openness' as a core value. I was impressed," says Murillo.
As Murillo describes it, his work focuses on "questions of 'openness'" for collaborative software and hardware development. He researches not only the technology itself, but how people learn and use a particular technology. So far, he's worked with a variety of computer communities which are dedicated to the development of Free and Open Source technologies, such as radiation and air quality monitoring devices, network protocols for particle accelerators, software and hardware for information security, open licenses, open data, and more.
"Community science illustrates the need for building scientific communities with solid ethical foundations, not mere replicas of the usual institutional approach to ethics—'morality-encoded-in-a-set-of-rules-of-behavior,' Murillo says. "I like to cite the philosopher of technology Gilbert Simondon when he suggests that open technologies embody 'respect of the other.'
"Openness allows for studying, modifying, and re-purposing technologies as ethical demands and circumstances change," he says. "It is this capacity for adaptation and adoption that makes technologies fundamentally human as they become integrated into the ways we inhabit the world."
In coming to the DSI, says Murillo, "I have found a good home for my interdisciplinary work."
And he's never far from that work. When he's not researching, Murillo enjoys playing with hardware and software projects of his own. "The attention they demand have a meditative quality for me," he says. But he's not all work and no play. He's an avid board rider, and he's found "ample terrain to explore in Charlottesville."
He's found ample terrain to explore here as far as community science goes, too. Murillo has already started looking for opportunities to partner with community organizations off-Grounds, such as Smart Cville, on questions of environmental monitoring and data ethics.
"Soon enough," he anticipates, "the Data Science Institute will have many projects to show and tell in the context of community science."