Using data science to invest in the future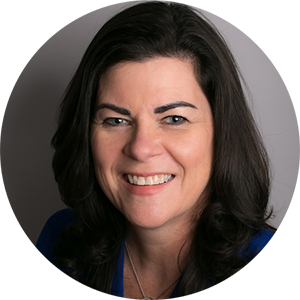 Linda Abraham is well versed in broad applications of data science. She is the co-founder of two technology companies, Paragren Technologies and comScore, and currently serves as the managing director of Crimson Capital and vice chair of Upskill.
"I was always fascinated by the range of problems that could be addressed by data-driven analytical frameworks and models," Abraham said.
Crimson Capital is an international investment bank and management consulting firm and Upskill creates software for augmented reality. Abraham works with product management and analytics for both, and her knowledge of data science has been universally beneficial.
"I currently have investments in about a dozen companies, spanning ed-tech, cybersecurity, machine learning, data visualization, social analytics, augmented reality, and the sharing economy," Abraham said. "As an investor, a background in data science is a huge asset."
Abraham is inspired most by the influential nature of data science.
"It will change almost all industries as well as societies at large in the coming 10 to 20 years, in ways we never imagined."
Aside from technology science and management, Abraham is also interested in reading historical fiction. He most recent read was Walter Isaacson's Henry Kissinger biography.
"I like reading history and finding parallels between what's happened in the past and current events," Abraham said, "America is built on a foundation of democracy that is hard to displace."
The most thrilling thing she has ever done? Abraham went skydiving just before graduating college.
"I was scared to death to do it," she said, "I made it unscathed, but, in retrospect, not my brightest move."
---