Creating her own path as a leader in data science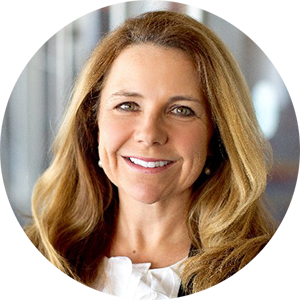 From her early work forecasting sales for McDonald's, to her involvement with customer segmentation at Harley Davidson, Heidi Lanford has extensive and varied experience with many applications of data science.
After she graduated from the University of Virginia with a degree in mathematics and statistics, Lanford worked as an analyst for PricewaterhouseCoopers (PwC), an international professional services firm.
"I saw the potential of utilizing data to drive better decision making across many industries and business processes," Lanford said, "the opportunity I had with my first job at PwC helped me catch the bug and I've never looked back."
Lanford currently serves as the Vice President of Enterprise Data and Analytics for Red Hat, a multinational software group that provides open-source software products. Lanford said that data science is crucial to her day-to-day work across the entire company.
"Human Resources would like attrition modeling and headcount forecasts, finance is looking for risk measurements of our large deals, and sales, as always, is looking to better understand their customers in order to increase profits," Lanford said. "All of these goals involve data science and analytics."
Lanford is inspired by the relatively new ways in which data is being used to change the world.
"Companies have been collecting data for more than 20 years, but I really think it's only been in the last ten that we are seeing data being organized and utilized in ways that are really effective," Lanford said.
Aside from open-source software and data analytics, Lanford is also interested in historical fiction. The most recent non-required reading she undertook was the Outlander series by Diana Gabaldon. As a woman in a male-dominated field, Lanford particularly enjoyed how the series features a strong female lead.
In terms of the future of data science, Lanford said that it is no secret the the field is growing rapidly.
"There are many statistics that show that the demand is far outpacing the number of data scientists coming out of college," Lanford said, "I would encourage anyone with an interest in math or statistics to consider this field."
---