12:15 EST
John J. McGowan, NIAID Deputy Director for Science Management
"Positive Impact of Data Science on Emerging and Reemerging Disease - COVID 19"
Infectious diseases prevalent in humans and animals are caused by pathogens that once emerged from other animal hosts. In addition to these established infections, new infectious diseases periodically emerge. In extreme cases they may cause pandemics such as COVID-19; in other cases, dead-end infections or smaller epidemics result, for example, SARS, Zika, Ebola, Established diseases may also re-emerge, for example by extending geographically or by becoming more transmissible or more pathogenic. Disease emergence reflects dynamic balances and imbalances, within complex globally distributed ecosystems comprising humans, animals, pathogens, and the environment.  Scientists (biological, data, epidemiological) are crucial to help us understand the variables needed in responding to or controlling future disease outbreaks   Examples from current efforts on HIV, tuberculosis, COVID-19 will be discussed and general strategies to make data public health, medical research and clinical trials more interoperable and accessible to the larger community will be discussed.
About our keynote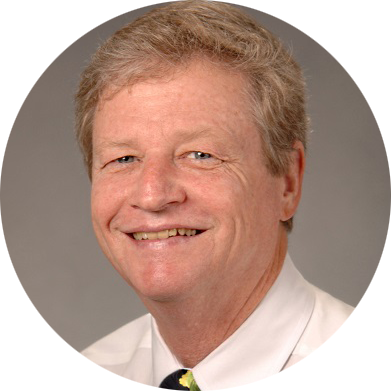 Dr. John J. McGowan received his Ph.D. degree in microbiology in 1980 from the University of Mississippi Medical Center and was awarded an NIH post-doctoral fellowship at University of Virginia School of Medicine.  As a faculty member at the Uniformed Services University he received multiple R01 grants and contracts for research on viruses.  He joined the National Institute of Allergy of Infectious Diseases as the fourth member of the emerging response to the AIDS epidemic.  Since that time, Dr. McGowan has been selected to serve multiple roles within the National Institute of Allergy and Infectious Diseases (NIAID) and NIH, including Program Officer for a Pre-Clinical Drug Development and AIDS program, Chief of the Developmental Therapeutics Branch and AIDS Program, and Associate Director of Basic Research and Development Program.  He later was selected as the Director of the Division of Extramural Research where he led many innovations including "Funding News" and electronic review of applications while simultaneously leading the effort for eRA which moved NIH into a paperless platform in the 1990s.   He currently serves as the Deputy Director for Science Management, a position that entails directing all Institute business and administrative activities, and science planning, policy and integration.  He also initiated and serves as the Acting Director of the Office of Data Science and Emerging Technologies.