In partnership with UVA Batten School of Leadership and Public Policy
We know that policy should be based on data, but how do we go about transforming data into policy? What does the path from data to policy look like? And what does it mean for policy to be driven by data? 
The purpose of this course is to help participants gain fluency in the fundamentals of policy research: understanding causality, combating biases in data collection and analysis, accounting for different interpretations of data, and—most importantly—how data can become policy (and why some policies are based on bad data or no data at all). The course will cover topics such as the opportunities for and limitations of identifying causal relationships in policy research, bias and ethics in data collection, and an overview of the most popular methods for statistical analysis in research today. Throughout the course, we will explore some of the key studies over the last decade that have had a meaningful effect on US policy.
Participants
This program does not require any prerequisite data science skills or experience.
Faculty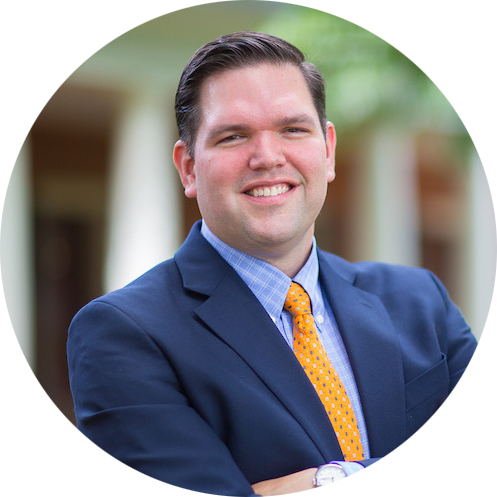 Daniel W. Player - Associate Professor of Public Policy, UVA Batten School of Leadership and Public Policy 
Location
UVA DC Metro 1100 Wilson Boulevard Arlington, Virginia
Available Dates
Price
$500 (materials, lunch, and refreshments included in your program fee)
Covid-19 Health and Safety Requirements 
Every participant, faculty, and staff member who will attend UVA executive education programs in fall 2020 will have to meet certain health and safety requirements designed to keep members of the UVA and broader community safe. UVA's health and safety guidelines are recommended by the Centers for Disease Control and Prevention and the Commonwealth of Virginia.
All program participants must complete a COVID-19 test and submit negative results within two weeks of the program date. Upon registration, participants will receive instructions to request a complimentary testing kit. Participants will conduct the test at home and submit samples to the testing lab via UPS.
For more information about testing procedures as well as the other health and safety requirements, please view the executive education Return to Operations webpage. While we know we will never be able to eliminate all risk, UVA is developing stringent protocols and practices to mitigate health risk as much as possible.