Myra Khan Blanchard: Connecting the Dots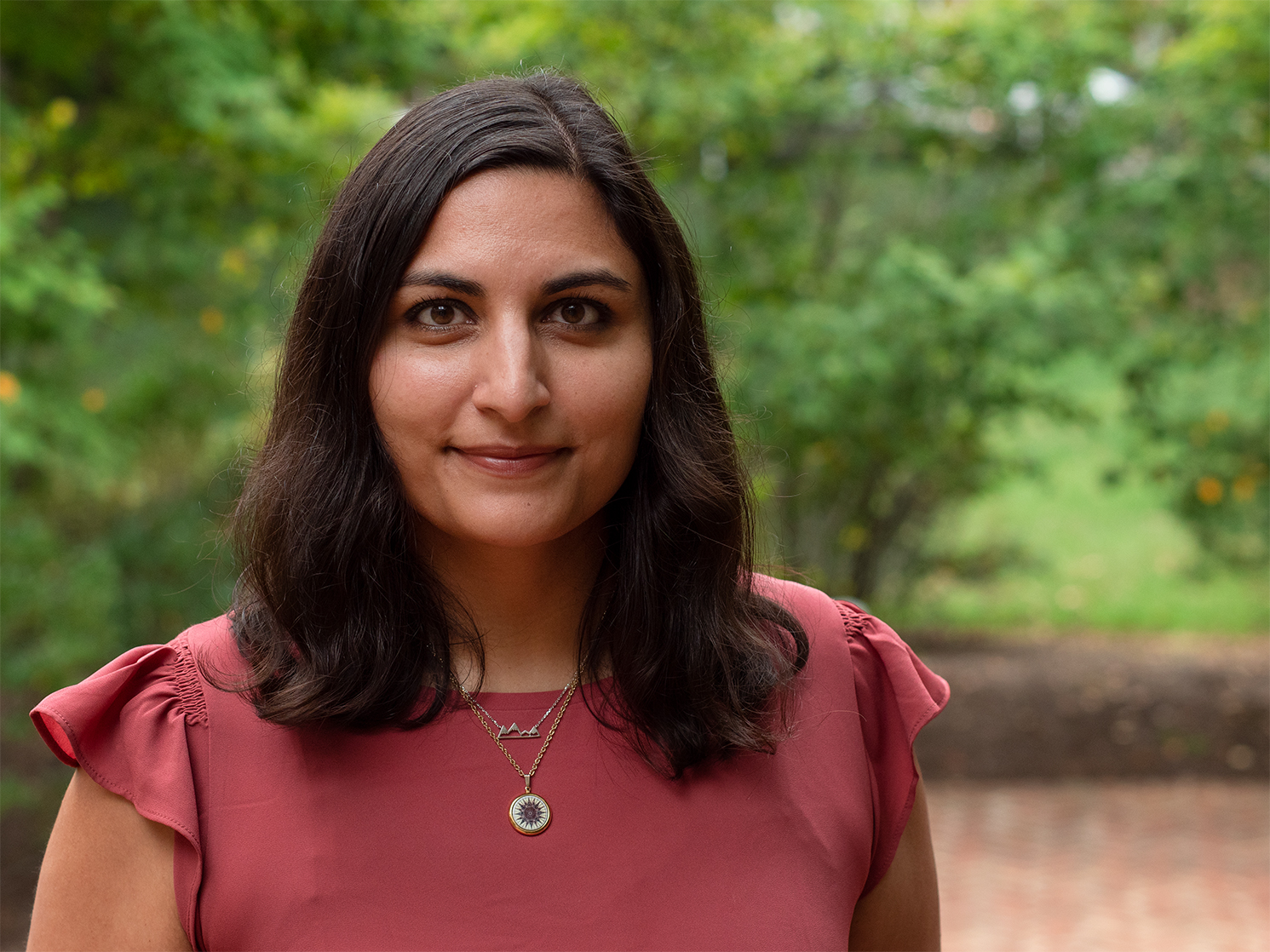 "My career has been about connecting the dots -- connecting the dots between what people were  learning in the classroom and their applications in real life through experiential learning programs, through professional development programs, or cultural exchange," Myra Khan Blanchard said. "I love that feeling when you're guiding and facilitating someone to figure out what's right for them, not providing an answer but more as a facilitator, guide, and coach."
Blanchard is the Assistant Director of Career Advising at the School of Data Science and at the School of Engineering. 
Blanchard was born in Illinois, but was raised across three continents. 
"My dad was a civil engineer with a multinational company,  and my mom worked for the United Nations," she explained. "So we moved around a lot between the U.S., Pakistan, and Switzerland for their jobs." 
Through growing up abroad and observing her parents' careers, she originally thought she would pursue a job in the humanitarian field. After her time in school, her career path led her other places. 
Blanchard went to the University of New Hampshire for undergraduate, where she majored in Communications and International Affairs. She then went to graduate school at Boston University's School of Education, where she received her Master's degree in International Education Development. 
After graduating with her Master's Degree, Blanchard had short stints at non-profit organizations in DC, working in education research and international development, but ended up back in Boston.
"It was a winding path for sure," Blanchard said of her journey from education research to career advising. 
Blanchard explained that through an unexpected change in staffing, she found herself in a career working with students. 
"I ended up getting a job at Harvard's Global Health Institute, and I was supposed to do something research and curriculum related, but the day I started they actually needed someone to fill in to coordinate their experiential learning programs, because of some staff changes" Blanchard explained. "I was new at the job and of course eagerly offered to help out in any way."
While it was not what Blanchard originally set out to do, she ended up working with students and loving it. 
She dove further into the specifics of what programs she did educational programming for, how she helped students, and the international aspect of her work.
"I worked on summer experiential learning programs for Harvard undergraduate students who were pursuing public health or global health," Blanchard said. "These students were matched with summer research or internship opportunities in the US and around the world. I'm particularly proud of the work I contributed to in revamping their 'pre-departure bootcamp,' which used to basically cover what vaccines to take and stuff like that. We transformed it into a robust series that included discussions around implicit bias and what it means to be a student and guest in another country. When they returned we provided opportunities to connect and reflect on their experiences."
Blanchard also worked with humanitarian workers, as well as international students from all over the world. She not only worked with these students on educational and professional development, but also gave support and assistance in their adjustment to an entirely new country. 
"At Harvard's Humanitarian Institute I worked on an online professional development certification for humanitarian workers. In between those two roles at Harvard, I was in DC working with international college students who were in exchange programs coming to the United States for the first time from Asia, Africa, and the Middle East," Blanchard explained. "For some of these students, it wasn't just their first time in the U.S., it was their first time ever outside of their hometowns, so you can imagine there was a lot of culture shock and questions. It was amazing to witness their openness to exploring the world, and to be able to offer guidance." 
When Blanchard and her husband decided to move to Charlottesville, she saw an opening in the Career Services office at UVA's McIntire School of Commerce. She knew many of the skills she developed working with students at Harvard could translate to this position. 
"I learned a lot there [McIntire School of Commerce]. They have an incredible career office," Blanchard noted. "So I did that for about two and a half years before coming over today to data science and engineering." 
Blanchard reflected back on her journey to where she is today and recognized common themes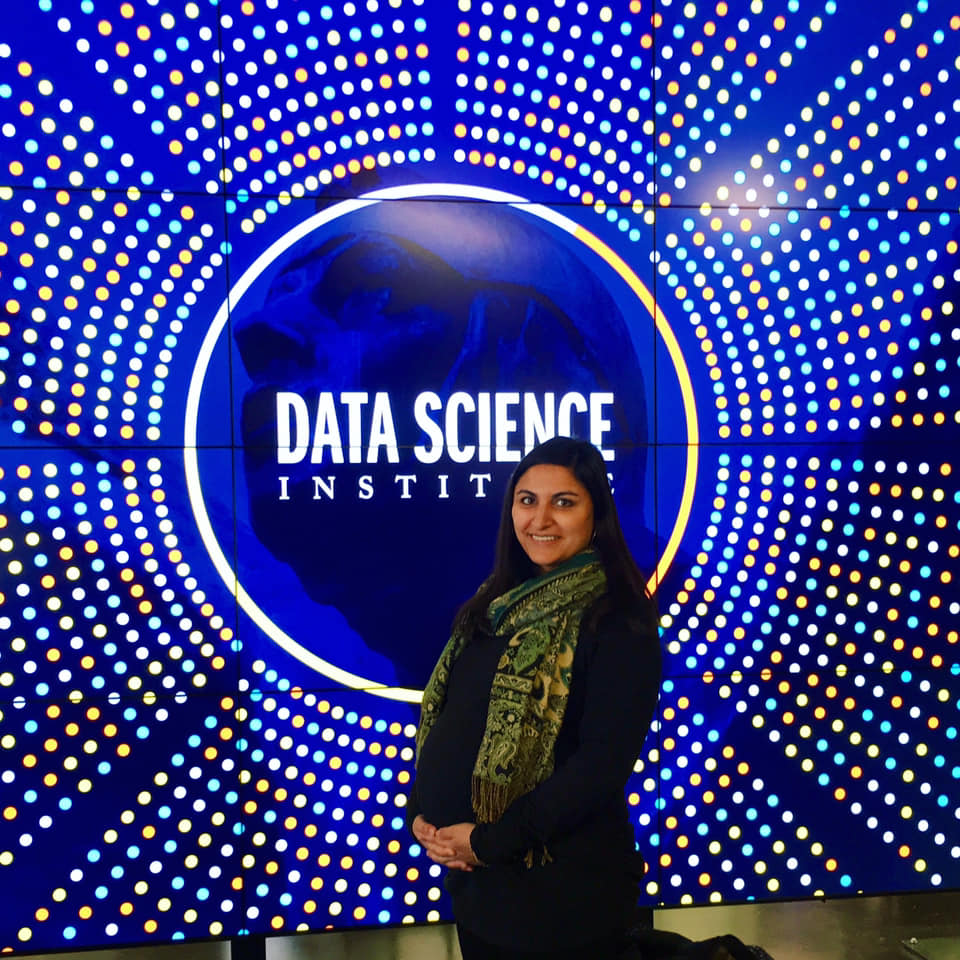 throughout her career so far of guiding students and helping connect students to their passions. 
With the establishment of the School of Data Science in September of 2019, Blanchard looks forward to seeing and being a part of the growth and development of this twelfth school on Grounds. 
"It's really exciting to be a part of the birth and the growth of a new school," Blanchard said.
While this time during COVID-19 is uncertain, especially in terms of careers and the job market, Blanchard gave uplifting advice from personal experience of looking for a job in a hard economy.
"I graduated in 2007 from college," Blanchard said. "A lot of people think of '08 as when things were really hard, but it also was when I graduated. I ended up not doing what I thought I would do, and there definitely were very hard and stressful moments related to my career, finances, and purpose. I now have this winding career path that's taught me so many lessons that I'm able to share in my work today."
Blanchard has enjoyed working with and getting to know the graduating class and wants them to graduate feeling encouraged, despite the difficult circumstances of COVID-19.
"I think the biggest thing I want graduating students to remember is that this moment is just a tiny fraction of your whole life story," Blanchard said. "Know what your values and needs are, and your needs can and will change over time. Let that be your guide as you navigate uncertainties. You first job out of school, and all the jobs in your life really, make up just one chapter in the story of your life."