MSDS Student Pursues Creativity Through Data Science and Jazz
For Colleen Callahan, the creativity of data science drew her to the field. 
From an early age, Callahan, who is from Connecticut, loved problem solving and using quantitative skills. Originally, she thought this would translate to a career in math. 
She started her undergraduate experience at Davidson, where she studied math. After two years, she transferred to UVA, where she continued to study math and graduated in 2019 with a math degree.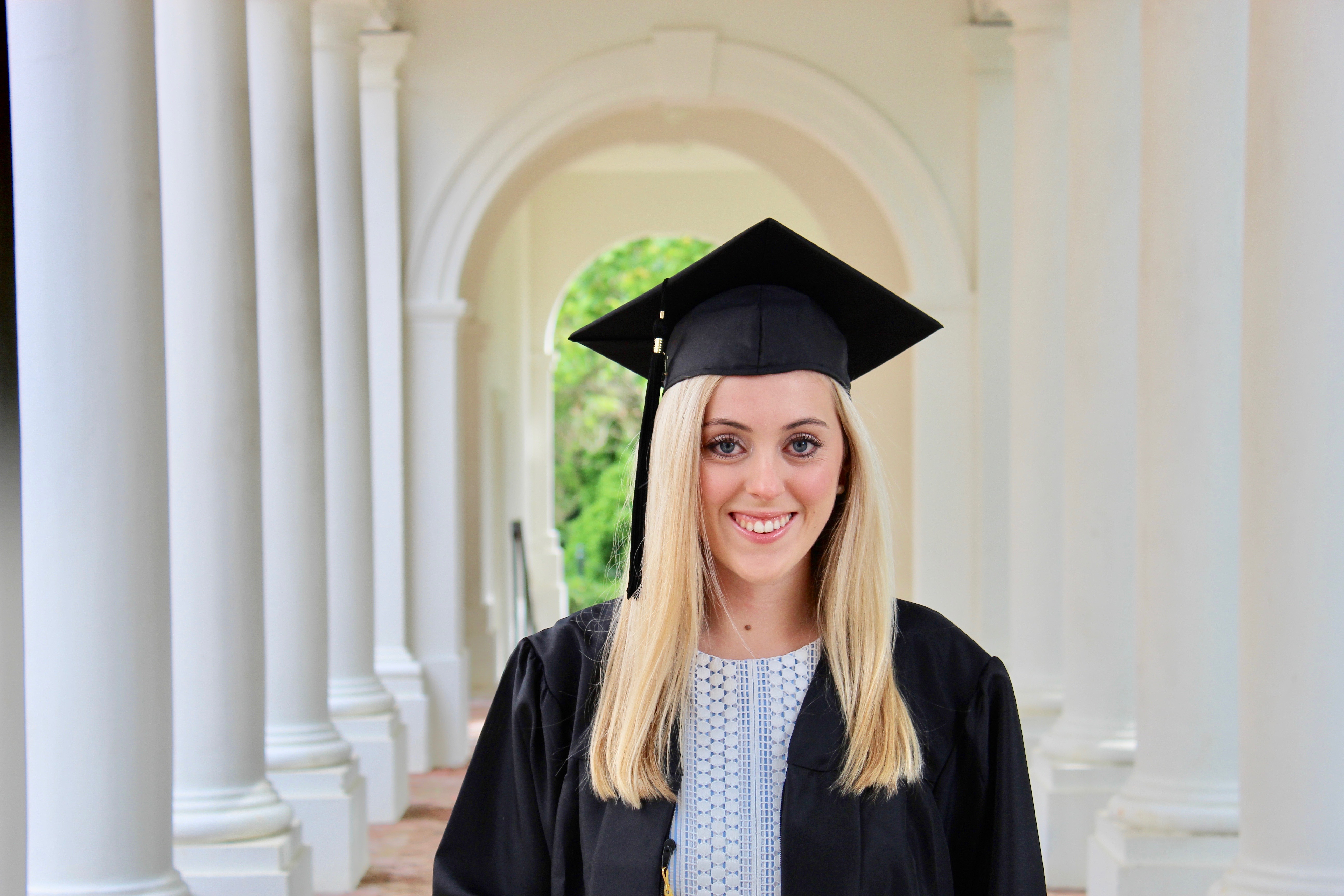 "Towards the end of my undergrad career at UVA I realized that I did not want to pursue a pure math track and go into academia," Callahan said. "So, I started to explore some of the data analysis and data science courses that UVA offered to undergrads."
This led Callahan to DS 3001 (formerly DS 4001), "The Practice of Data Science," taught, at that point, by Professor Abigail Flower.
"When I took the data science class, I just absolutely fell in love with it."
Once Callahan took this class and learned about data science, she never turned back. 
"Somebody once explained the difference between data analysis and data science to me," Callahan noted. "They said that data analysis is when people give you the data, and they tell you the product that they want and they say, 'okay, go.' But data science says, 'here's the problem. Now, find the data. Find what questions you want to ask, manipulate the data, create visualizations, tell a story, then give me the end product.'"
All of the steps involved in data science piqued Callahan's interest. 
"I loved every aspect of the journey along the way," Callahan said. "Data science opens a lot of doors for me, and it's really fun." 
With excitement from her experience in data science and encouragement from Professor Flower, Callahan decided to apply to the MSDS program during her fourth year and was accepted.
As Callahan was discovering data science at UVA, she was also cultivating her creativity and making her mark on Grounds through jazz. 
"I became interested in jazz during a class in my second year at Davidson, and I just fell in love with the genre." Callahan explained. "I then joined Davidson's vocal jazz group, which is a student-led ensemble selected from the choir."
When Callahan transferred to UVA right before the start of her third year, she did a quick Google search of jazz at UVA. She discovered the well-developed jazz department, under the leadership of renowned trumpeter and composer, John D'earth.
However, when Callahan looked to see if there was a vocal jazz group at UVA, she could not find anything. 
From there, Callahan decided to contact D'earth about starting a vocal jazz group. 
"UVA advertises that they're all about student governance and autonomy, so I decided I was going to take them up on that," Callahan noted.
When D'earth received the email, he called her, and offered his support to Callahan in starting the vocal group. 
"I heard her excellent singing and saw that she was serious and extremely competent and confident," D'earth said.
Callahan and D'earth spent that semester meeting with each other and the Chair of the Music Department to figure out logistics, locations for rehearsal, recruiting people, etc. 
"The next thing I knew we had a terrific group of vocalists that became what is, now, the University Jazz Singers, a student-organized choir that is connected to the Jazz Ensemble and was an instant hit at our concerts," D'earth said. "Colleen brought some gifted singers into the group that became mainstays of our program after she left."
"In our first semester, we had a group of nine people. We bought charts, John gave us a rehearsal space, and we just kind of took off," Callahan explained.
Callahan explained that she established the vocal jazz group as a part of the jazz band, so that students could sign up for the group and get credit. 
Now, the vocal jazz group is offered as a semester course, for credit (MUEN 3600).
In the spring of 2019, the group, which became known as UVA Jazz Singers, experienced even more success.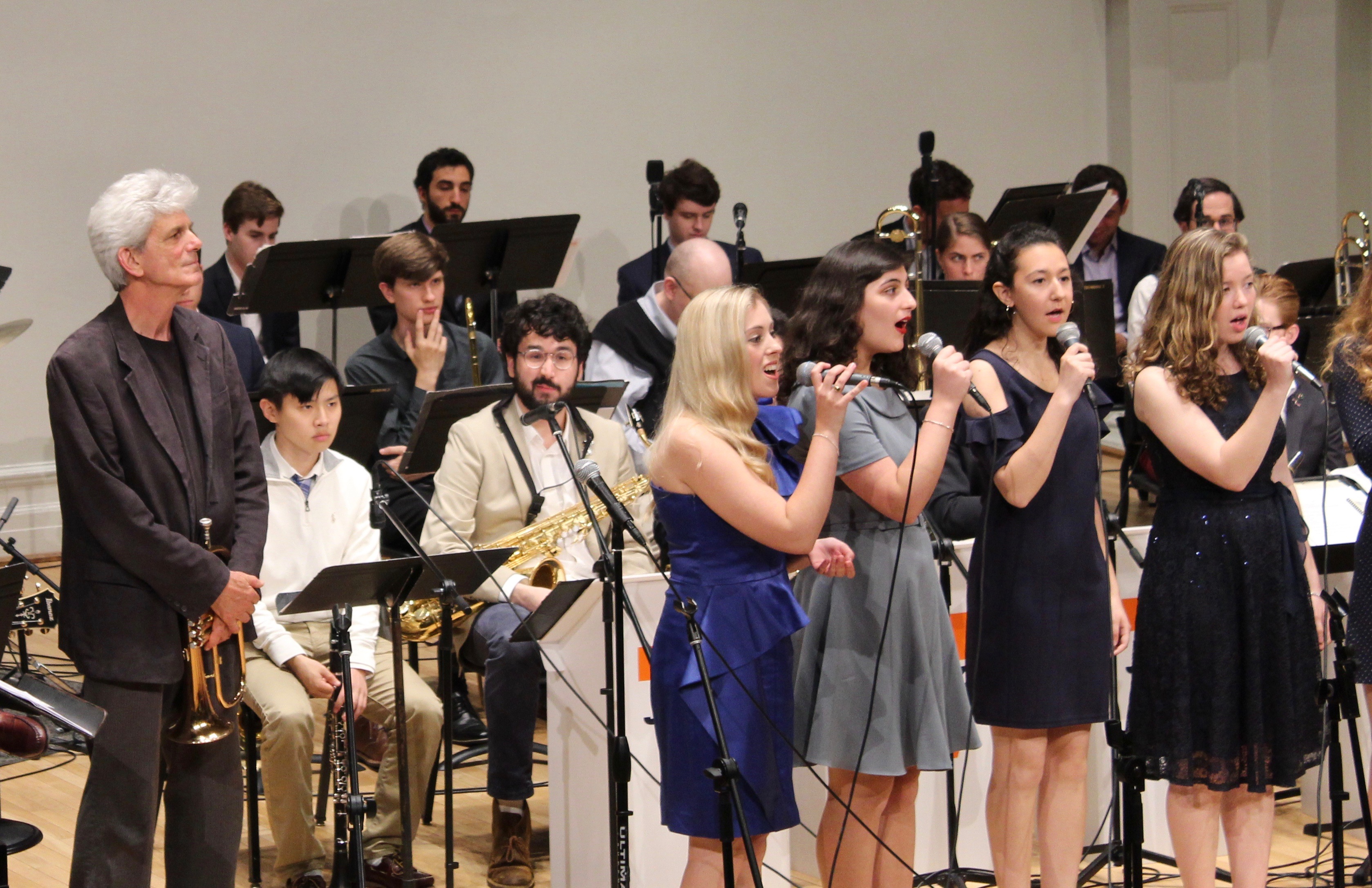 "We got to work with the amazing pianist/composer John Toomey from Old Dominion University. He gave us charts, and came to do a workshop with us. "By the end of the semester we had two major performances: one with the UVA Jazz Ensemble, and an independent concert in the UVA Chapel," Callahan said.
This vocal jazz group continues to live on at UVA, currently through virtual options due to COVID-19. 
"I have never, in all my decades of teaching, experienced an undergraduate creating an important element of my program for me," D'earth noted. "Colleen is what I call a 'firecracker.'"
Alongside UVA Jazz Singers at UVA, Callahan created her own quartet.
"I started to ask some of the members of the jazz band to have jam sessions and play around with different tunes," she explained. "We recorded a demo at the beginning of my fourth year in a recording studio, which was a really cool experience."
The quartet, called the Blue Ridge Jazz Quartet, performed all throughout Richmond, Charlottesville, Crozet, and other areas of Central Virginia.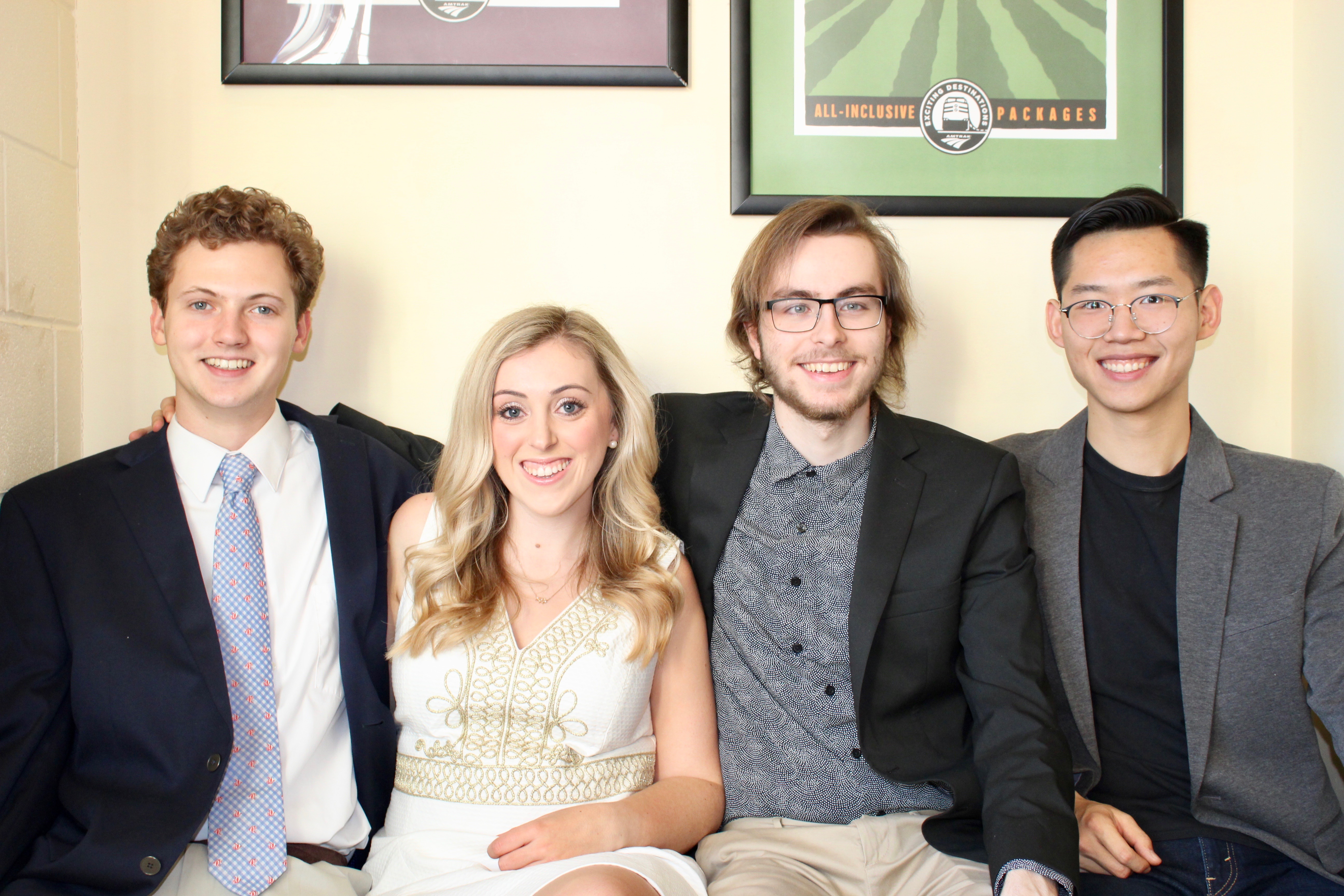 Callahan explained that due to COVID-19, the group has scattered, but that they are still doing some virtual performances. 
"We are hoping that after COVID is over we will continue performing," Callahan said. "The best part about playing live jazz is that all the musicians are communicating non-verbally on stage. Everything kind of happens off the cuff and it's all improvised."
Towards the end of Callahan's fourth year, after being accepted into the MSDS program, she decided to defer her admission to the MSDS program until the fall of 2020 to save money and work for a year. 
"I took a job working for a marketing agency in Charlottesville," Callahan said. "My job there was to do performance analyses of ad campaigns." 
Throughout this gap year, Callahan developed new skills through her job and continued singing and performing with the Blue Ridge Jazz Quartet until COVID-19 hit in March of 2020. She noted that throughout her job, she knew she wanted to go deeper into data science.
Callahan began the MSDS program in July of 2020.
Within the program, Callahan has specifically loved her capstone project, working with the Department of Defense.
"I'm working to develop a clustering model to assess biogeographic ancestry, using DNA profiles" Callahan explained. "I feel like I am finally  doing real-world data science, and I've loved working with such an important organization."
Looking to the future, Callahan is excited to apply her data science skills to a variety of fields. 
"Data science opens the door to go into any industry since it exists as a part of so many domains. We see data science in healthcare, finance, marketing, and so many other fields. I knew I wanted the options, because I am not sure what industry I want to be in."
Alongside creativity in her data science career, Callahan plans to continue singing and pursuing jazz, as well.