MSDS '21 Cohort Welcomes Double Hoo, Gates Millennium Scholar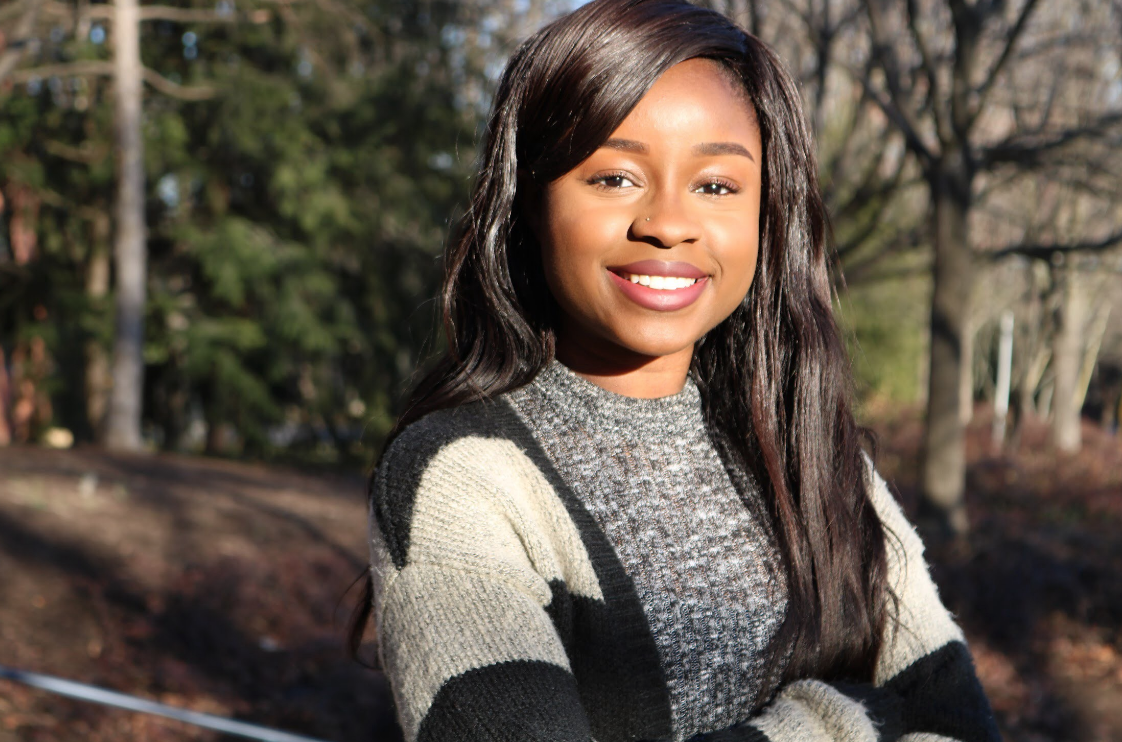 Oretha Domfeh has a passion for the intersection of data science and business.
Domfeh is a recent graduate from the McIntire School of Commerce and an incoming student in the MSDS Class of 2021. She is also a Gates Millennnium Scholar and served in several leadership roles throughout her undergraduate time at UVA. 
Looking back, her interest in business began early on, in high school, as she excelled in macroeconomics and calculus.
When it came time to decide on colleges, Domfeh had heard about McIntire through her older sister who attended UVA, which drew her to the University, and in her second year at UVA, Domfeh applied and was accepted into the McIntire School of Commerce.
Domfeh noted that her coursework at McIntire covered a broad range of topics within the business world, but she got to pick a concentration, where she honed more specific skills.
"I concentrated in marketing and information technology with a focus in business analytics," Domfeh said.
Domfeh's path as a Gates Millennnium Scholar began in high school when she decided to apply. The Gates Millennium Scholarship is a 1.6 billion dollar initiative funded by the Bill & Melinda Gates Foundation, with the goal of promoting academic excellence and providing an opportunity for outstanding minority students. 
Of over 53,000 students that apply each year, only 1,000 students are selected to be Gates Millennium scholars. Domfeh explained the application process was rigorous, involving eight to nine essays, academic success (top 5% of class), leadership roles, and more. 
With a goal in mind, Domfeh remained determined and dedicated throughout the process. 
"I was really driven to be awarded a scholarship for college," Domfeh said. "I thought it was really important to not have student loan debt."
Of the 1,000 students selected to be Gates Millennium Scholars all across the country throughout hundreds of universities, five scholars including Domfeh attended the University of Virginia. 
Domfeh saw this as an opportunity to create community and step into leadership. 
Leadership was a defining mark of Domfeh's time at the University of Virginia. She was a part of a mentorship program called Sisterly Love at a local Charlottesville high school. Additionally, she was a part of Paul Robesons Players, which is a black theater organization, and she was Vice President for the Association Council at Faulkner, a dorm on Grounds. Domfeh was also a CLAS representative for the Honor Committee, and she worked at the Career Center, where she focused on helping students looking for global careers.
"I wanted to make the most of my time at UVA and meet new people," she said.
Stepping into leadership for the Gates Millennium Scholars, Domfeh saw connection as a priority. 
"I wanted to connect the Gates scholars and come up with different programs, such as study programs, so that we can stay connected in the community," she said.
Domfeh then decided to apply to become a Campus Leader for the Gates Millennium Scholar Program and was selected. 
As a part of this leadership endeavor, Domfeh attended a conference in Seattle put on by the Gates Millennium Scholar Program, where she learned about being a leader and creating a program that positively impacts the scholars on campus. 
Domfeh said. "We had dinners together to keep in contact and share about what's happening with each of us."
Domfeh explained that the Gates Millennium Scholar Program also offers scholarships for graduate school, so she acted as a resource and support for the scholars working on the graduate school funding applications. 
"I was able to become more knowledgeable about the process and how you apply for funding if you're looking into going to grad school, and then I was able to reiterate that information to the other scholars."
Domfeh herself knew she wanted to take her education a step further after graduating from McIntire. 
"I had such an amazing time learning the course material at McIntire," Domfeh noted. "I focused on business analytics, quantitative analysis, data visualization etc. In addition, I had experience programming with SQL, Python, R, and SPSS.  I found that building predictive models, and transforming data into knowledge sparked my interest, and I wanted to expand technical ability beyond my education in business."
She loved the introduction to data she got through her coursework at McIntire, but explained she wanted to go deeper into her technical skills and understanding the theoretical side behind algorithms. 
This led her to apply to the MSDS program at the School of Data Science. 
"I thought that it would be a great chance to get more background knowledge in statistics and work on data-driven projects to help jumpstart my career."
Looking at her time at the School of Data Science, Oretha is excited to learn more about the data science field and how she can leverage her background in business in the tech world.