Alum Highlight
Hoos in the NBA
When you think about UVA and basketball, what comes to mind? Definitely the 2018 NCAA Championship. What about UVA and the NBA? Malcolm Brogdon and Joe Harris have been making news on the court for the Indiana Pacers and Brooklyn Nets. There are also three new hoos in the game, with Kyle Guy, De'Andre Hunter, and Ty Jerome making their NBA debuts at the Sacramento Kings, Atlanta Hawks, and Phoenix Suns, respectively.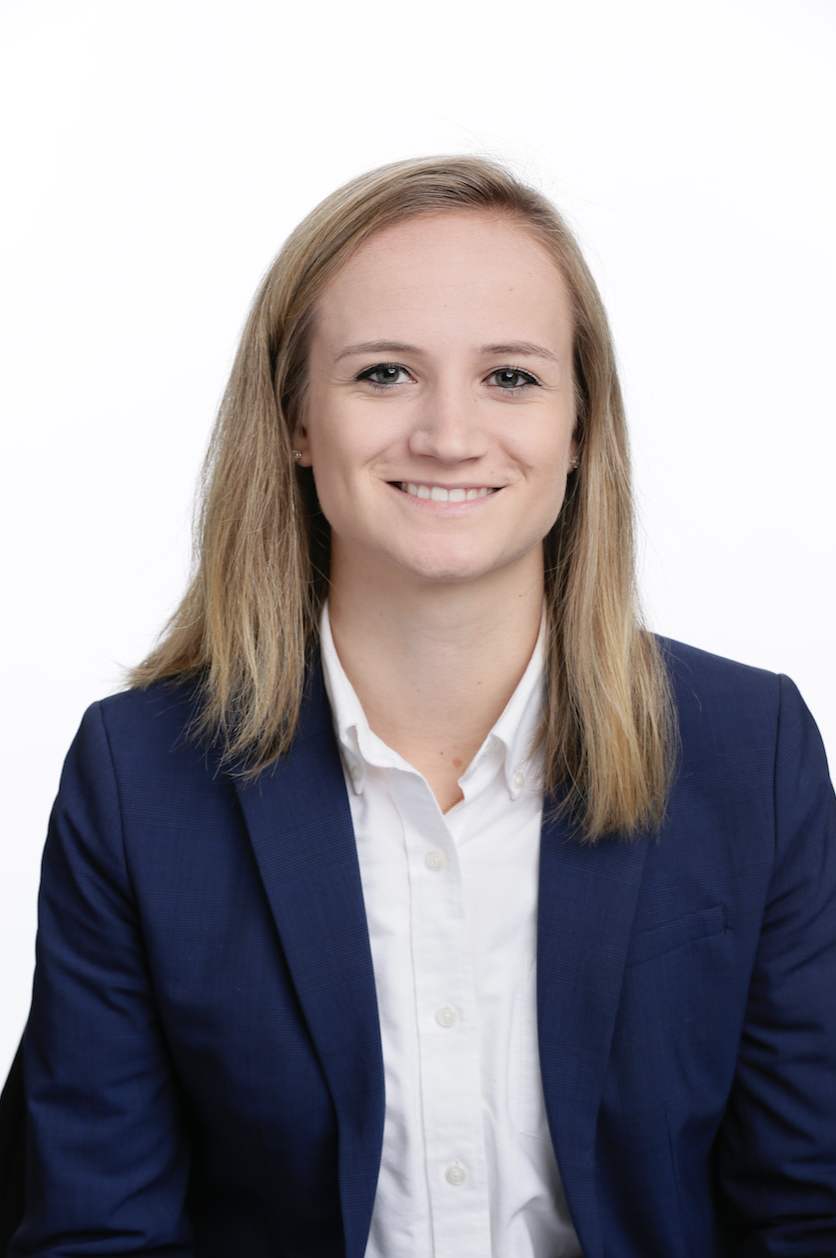 But what about data science? If not be prepared to think again, because UVA Data Science is making its NBA debut too.
Data Science alumna and double Hoo Samantha Garofalo graduated with a Bachelors in Statistics in 2016, and just 11-months later, a Masters in Data Science. The following year, she began working as a data scientist on the Basketball Strategy and Analytics Team at NBA headquarters in New York City. 
During her time at what was then the UVA Data Science Institute, and is now the School of Data Science, Garofalo gained valuable coding skills and learned to apply the theory from her statistics degree to her work as a data scientist covering diverse topics. She always kept up with basketball and loved the game, but she did not ever think it could become a career until she attended the 2017 NBA hackathon. 
NBA Hackathon
The NBA Hackathon is an annual event where students, statisticians, developers, and engineers work together to analyze different aspects of the game and use data science to solve problems the NBA confronts—-from how to win games, to how to get more ticket holders in seats, to how to build a schedule for every team in the organization. 
Garofalo learned about the hackathon while studying as a data science student, through career services. 
"There was an internal match-making process to create teams comprised of diverse skill-sets," explained Reggie Leonard, the Associate Director for Career Connections and Community Engagement at the School of Data Science. "Since 15 students from Sam's cohort were selected that year, career services also organized a mini-networking reception with MSDS alumni in NYC. Sam and her classmates leveraged their career services administered 'professional development funding' to secure lodging and transportation to the hackathon."
To participate in the hackathon, there is a highly competitive application process. Garofalo and twelve other UVA Data Science students applied. If applicants are accepted, there is a subsequent technical challenge for applicants to complete. Garofalo explained that this challenge is something the admissions team can algorithmically grade, such as calculating the offensive rating of a particular team per game for the past 10 seasons. This part of the application process requires both concrete skills in data and intuition about the game. If admitted through these two rounds, the last step of the application process is submitting an abstract of a project that applicants will be working on for the six months prior to the hackathon. 
Garofalo and the other students were each accepted to participate in the Hackathon in 2016. This experience changed the trajectory of Garofalo's career path and future. 
"Before [the Hackathon] it was kind of a dream job, something you do as a hobby, whereas when I went to the hackathon and saw people my age with my skill sets doing these really cool things with data science at the NBA, that's when I knew, 'Oh this is something I could actually do as a career,'" Garofalo said. "It was overall a great experience, getting to see not only some crazy legends of the game, but also [...] people our age that are doing data science at the NBA."
Participating in the NBA Hackathon furthered Garofalo's passion to pursue a career using data science at the NBA. Now, she has been working for almost two years at the NBA on the Basketball Strategy and Analytics Team, where she uses her data analytic and problem-solving skills for various projects that impact the organization. 
Coming full circle, Garofalo now works on the admissions team for the Hackathon and enjoys facilitating the technical challenge for applicants. 
Current Project at the NBA
Most recently, Garofalo has been working on examining the competition structure at the NBA. She noted that this has been a cross departmental effort at the NBA and has the potential to impact the future of professional basketball.
"We've been working with not only the basketball side, but the business side, on trying to figure out what the most optimal season structure is going to be in the future," Garofalo explained. "We have been running simulated seasons with innovative structures to see the impact that they might have on competitiveness within the season and ultimately playoff seeding. All these different things we've been analyzing to try to make sure that we're providing the best thing not only for players and teams but also [for] fans."
These are only a few examples of the way the NBA uses data science. Garofalo detailed how data science is behind all aspects and functions of the association. 
"The NBA uses data science across the entire organization. There's obviously the business side that focuses on revenue and ticket sales. There are data scientists that touch that piece. They're looking at things like how do we predict if a person is going to buy tickets, how do we predict if they're going to be a season ticket holder season over season. They're trying to help teams maximize their revenue, their ticket sales, and those kinds of things." 
Garofalo's team focuses on the structure of the game itself. 
"Then we have the basketball side, which is the side that I'm on, where we're looking at how to improve the game best and how to make the game optimal for fans, for players, [and] for teams," she said. 
Celebrity Sightings 
Working at the NBA, Garofalo has had her fair share of celebrity sightings. However, her favorite interaction was with her fellow Wahoos, Ty Jerome and Kyle Guy, at the NBA Draft Combine. 
"Since UVA won the National Championship this year, I was super excited to go to Combine, the NBA Combine, because I got to meet all the UVA players that were going to be in the draft, so that was really awesome," Garofalo said.
Garofalo detailed that she and Jerome discussed the National Championship and their incredible comeback story from 2018 to 2019.
Looking forward, Garofalo is excited to see how her team's recent project about the competition structure of the NBA affects the organization, game, fans, and players.
"We are impacting the future of the game."