Research
Colonial Policies and Air Pollution in Dakar, Senegal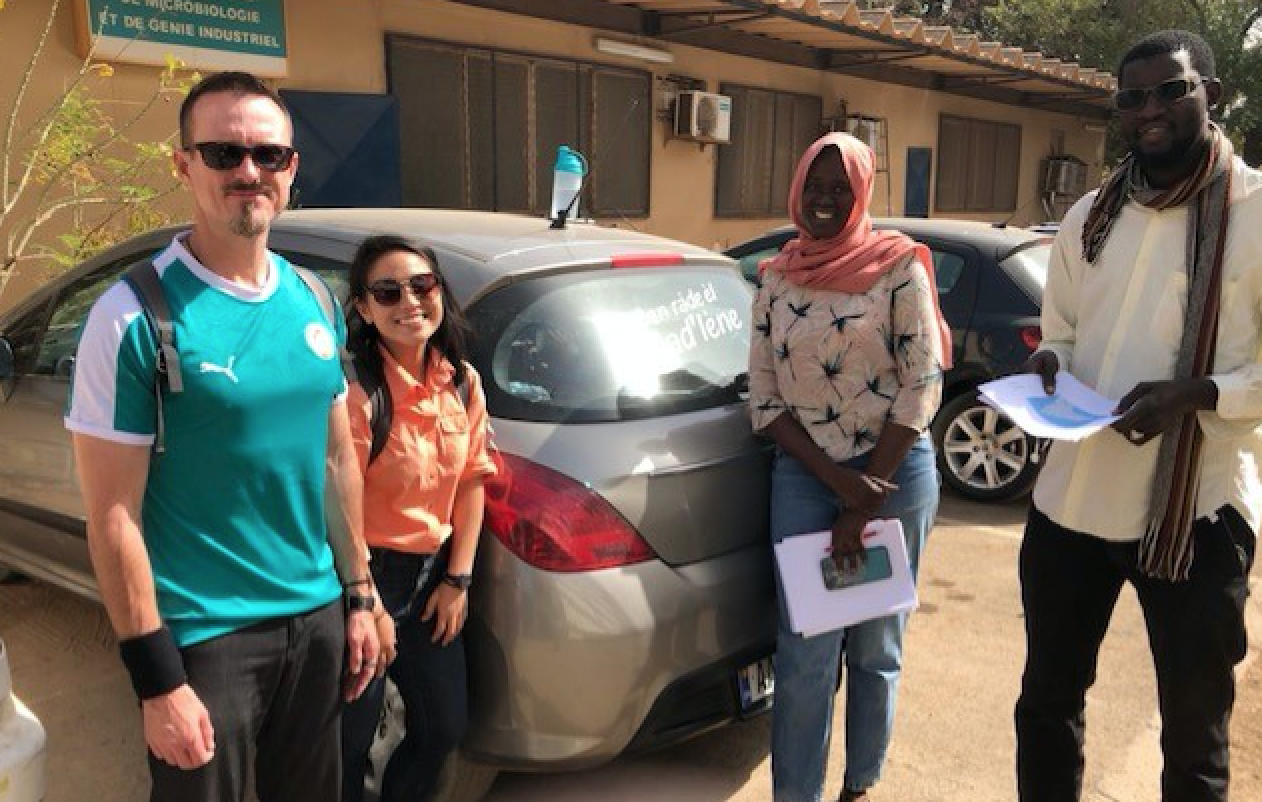 Religious studies and environmental science? Colonial policies and air pollution? How do these areas intersect?
Presidential Fellows Angelique Demetillo and Dallas Tatman are studying the connections of these fields as they look into causes of air pollution in Dakar, Senegal, a country in West Africa.
Dakar, a city with a population of 1.05 million people, is the capital of Senegal. Air pollution is a major issue in this city, contributing to significant health issues among the population. 
For this project, Tatman and Demetillo bring together their expertise in areas that are seemingly very different. Tatman is a Ph.D. candidate in the Department of Religious Studies at UVA, and Demetillo is a Ph.D. candidate in the Department of Environmental Sciences. However, these two fields are essential in fully understanding the whole picture of air pollution in Dakar.
"Essentially, we're looking to understand how historical colonial policies in Dakar, Senegal impact current day air pollution," Demetillo explained. "We're leveraging really unique datasets [...]. Dallas is from the department on religious studies and he has this ethnographic background where he's working to understand relationships within a community of people, which is great for understanding community level air pollution, which is what I look at."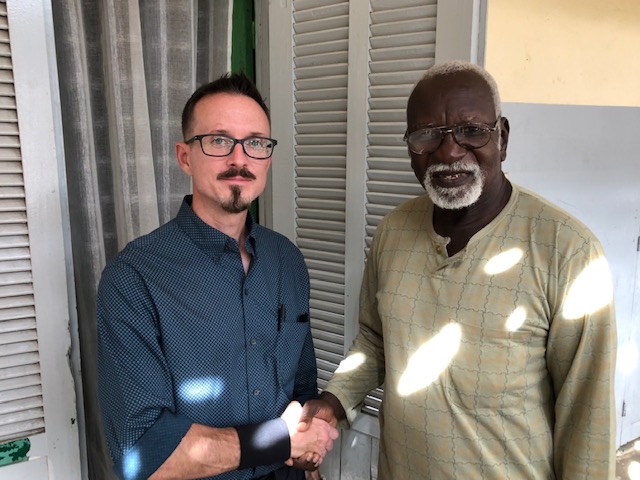 Tatman has been living and breathing this project for the past 12 months. Literally. He has been
living in Dakar for over a year, meeting people, forming relationships, and studying religion there. 
"Dakar is a fascinating city," Tatman said. "I've spent fourteen months here so far and I keep learning more each day. Truthfully, I sometimes feel like I know it better than my own hometown. Living here while working on the project makes me physically invested in what we are doing. After all, I'm breathing the air that we are studying."
Tatman gave an overview of religion in Senegal and the demographics of the population. 
"Senegal is an intensely religious country; approximately 94-95 percent of the population identifies as Muslim, about 4 percent as Christian, and 1-2 percent as practitioners African Traditional Religions. In fact, to be religiously unaffiliated in Senegal is almost unheard of."
Air pollution is something that affects the daily lives of people in Dakar. Tatman explained that to grasp this fully, it is imperative to know what goes on day to day for people, in regards to activities, relationships, religion, etc. 
"In order to understand who people are, how they express themselves, and the factors that influence their daily lives, religion must be taken into account," Tatman said. "Some examples could be as simple as knowing prayer times or understanding how [or]when people travel to sacred sites can explain traffic patterns." 
Demetillo noted that it has been helpful and insightful to have had Tatman on the ground in Dakar physically for both his research and to help her prepare for her trip to Dakar for environmental sampling. Specifically, Demetillo is studying the levels of Nitrogen Dioxide in the air, which is often the result of traffic and fossil fuel combustion.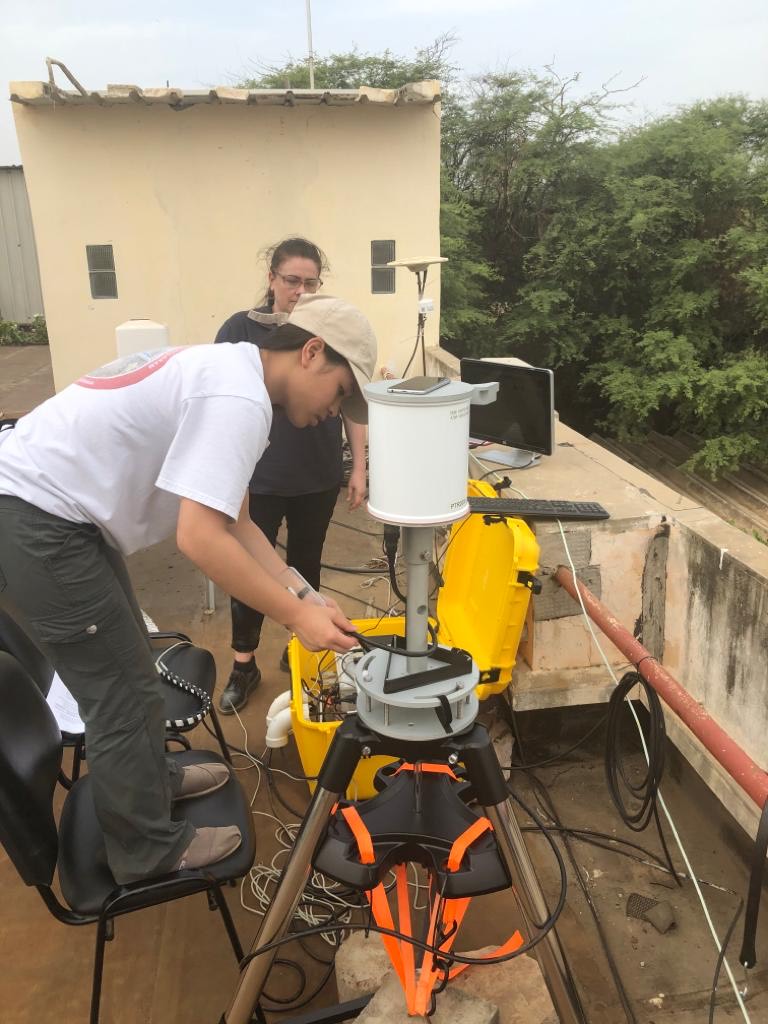 "He gives us a very close-to-the-ground perspective, which is really important for when you're looking at it from so far away," Demetillo said. "He's been very essential and helpful to us planning our mobile sampling. We have this fast response NO2 [Nitrogen Dioxide] measurement instrument. We're going to put it in a vehicle and drive around and collect measurements all throughout Dakar. That's one way we're hoping to circumvent that and utilize our information there." 
While Angelique has a particular focus on air pollution within her study of environmental science, she specifically wants to focus on how humanity is affected by air pollution. She has kept a people-centered focus within her research. 
"My research focuses on looking at disparities between communities in terms of air pollution," Demetillo said.
Demetillo brings experience studying air pollution in Houston, specifically in the lower income areas of the city.
"I've done this study in Houston, where I took airborne data and satellite data and essentially tried to see which communities are experiencing how much air pollution, because it's already an established fact that low-income, non-white communities tend to bear the greater environmental burden," she explained.
For this project in Dakar, Demetillo explained that she has been studying data from a satellite, which provides continuous spatial resolution. She wants to know which communities in Dakar are bearing the greatest burden of air pollution and just how great that burden is. 
Through studying this data from space, she has an understanding of the air pollution levels from a zoomed out perspective. However, Demetillo knew she wanted to get an idea of the pollution on the ground, through collecting Nitrogen Dioxide samples.
"Angelique is awesome," Tatman said. "I really admire her knowledge and her hands-on approach to data science. I also think this project stretches both of us by forcing us to think from different perspectives than we are used to." 
This Presidential Fellows Project is unique in the two fields it brings together, religious studies and environmental science.
"Religious studies and data science may at first glance seem like polar opposites…and frankly, they are in many ways," Tatman said. "However, both fields bring their own data sets and data collection methodology. Combined, they can help us understand the 'why' behind the 'what.'"
Demetillo is grateful for the Presidential Fellowship and the opportunity to be a part of this research. 
"If not for data science [Presidential Fellows Project], we would not have had this opportunity to collaborate and then bring both of our expertises together to address a really important problem that doesn't have a lot of information right now," Demetillo said.
Looking forward, Demetillo and Tatman both hope their research impacts the way air pollution is approached in other African cities.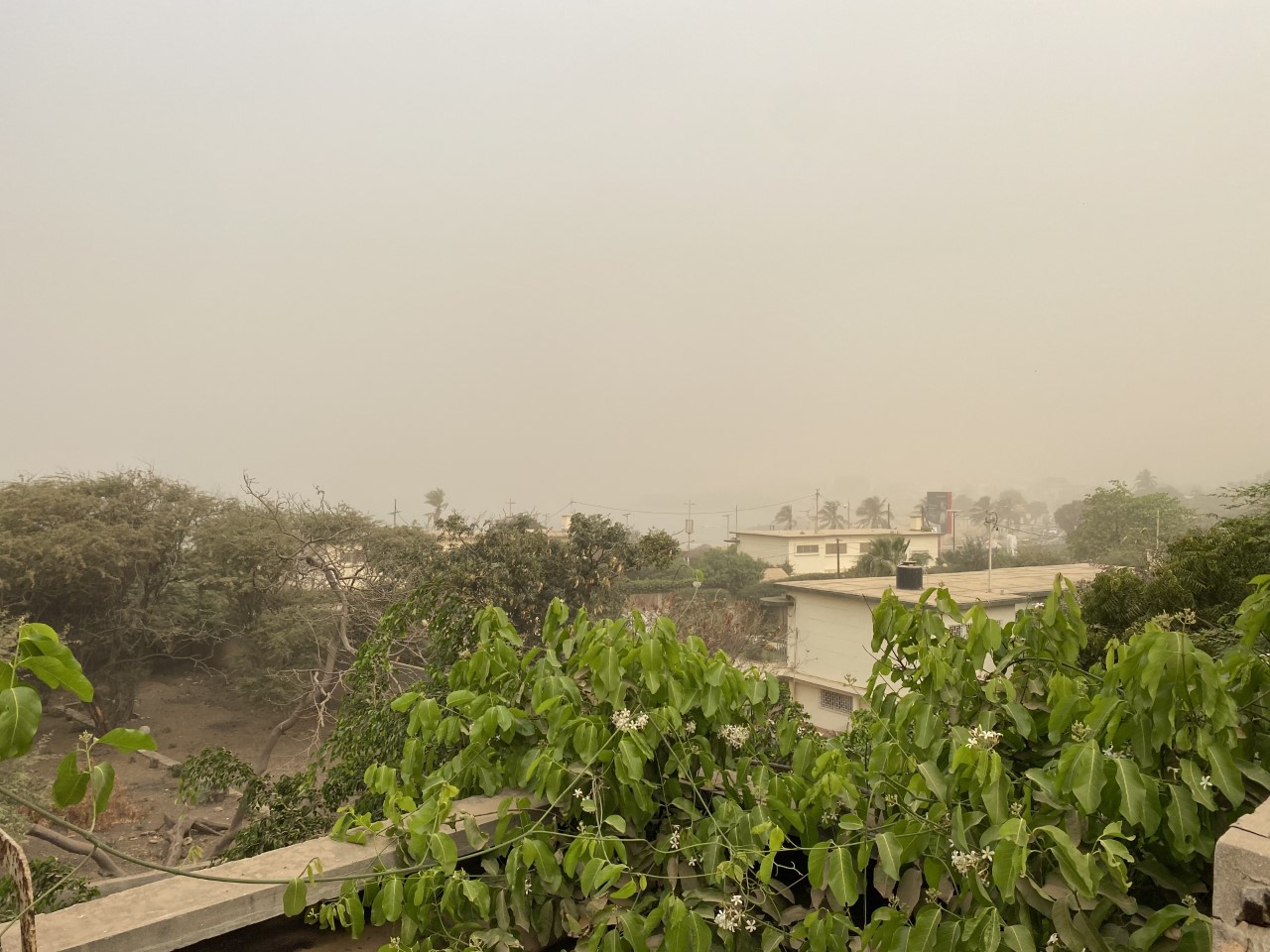 "Most measuring and modeling of this sort has been centered on Western cities (Europe, North America), most of which have histories of urban planning that are very different from Dakar," Tatman explained. "As a testing ground for French colonial policy in the late 19th and 20th centuries, Dakar was a template for colonial urban planning in West Africa. We hope that the work we do can yield applicable results in other African cities and encourage collaboration between scholars in [the] sciences and humanities.