Alum Feiyin Wu Uses Data Science in Hospitality Industry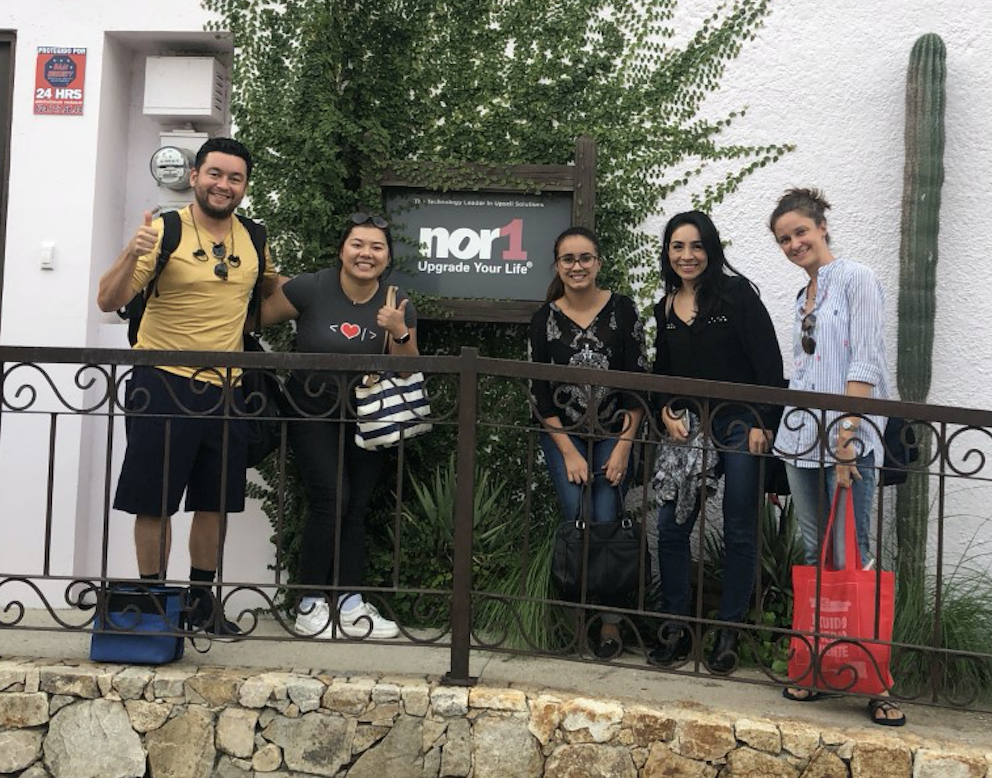 Feiyin Wu Feiyin Wu (MSDS '16) has always been interested in hospitality and tourism management. Throughout her education, she realized the importance of data science in the hospitality industry. Now, Wu works at Nor1, a technology leader in the hotel industry, as a Senior Data Analyst/Data Product owner.
Born and raised in China, Wu attended East China University of Science and Technology where she majored in tourism management. 
She then decided to transfer to Purdue University in January of 2012, where she continued to pursue a Hospitality and Tourism Management (HTM) major.
During a summer as a management intern at a resort in Orlando, Florida, Wu described helping in guest services where her boss asked her to look into customer calls. She looked into these requests from customers and wanted to organize it. Using Excel, she made charts, graphs, and summary statistics. Her boss was very happy and impressed with the outcomes of her work.
"That's what got me interested [in data science], because I feel like there is so much data out there in the field but most of the people are mainly operation focus and don't know how to leverage the data. If I could learn how to use [the data], I can help improve service delivery in a more effective way and a much larger scale," Wu explained. "It was during my internship for the HTM major in summer 2013 I discovered [my] interest in data," Wu noted. "I then double majored in applied statistics while I continued finishing my original HTM major."
Following graduation from Purdue, Wu decided to apply to various data science, statistics, and business administration graduate schools. A Purdue engineering school alumni, founder of Nor1, the company for which Wu currently works, and a board member for the School of Hospitality at Purdue advised Wu to pursue data science. 
"Because he's in the heart of Silicon Valley where he sees all the latest data science applications and technology trends, he [gave] me that suggestion to push myself further," Wu said.
Wu got accepted to the School of Data Science at UVA and decided to attend in 2015, graduating with her MSDS a year later. 
During her time at UVA, Wu loved getting introduced to data science and learning so much about coding, the importance of data science, and other aspects of the program. She also loved living in Charlottesville.
"It's a very effective way [to get your Masters]," Wu said. "Just one year, getting my foot in the door [in the field of data science]."
Wu explained that the job search process did not really start for her until June and July following graduation. By that time she had multiple job offers and a difficult decision to make. 
One of her job offers was from Nor1, where Wu currently works as a Senior Data Analyst/Data Product Owner. Nor1 is a technology leader in the hotel industry to help partners boost customer satisfaction and increase revenue through their unique full-cycle upsell platform that is powered by data-driven, personalized pricing and merchandising solutions. Wu lives and works in the San Francisco Bay Area.
Wu noted that during her decision making process, she talked with Reggie Leonard, the Associate Director for Career Connections and Community Engagement at the School of Data Science. 
"I felt so touched," Wu said. "His job did not end after we left the program. We graduated in May, but my decision making was in July. I was reaching out to him, sharing with him, and he really helped me, [...] guided me, and even now, after we graduated for so many years, everytime we meet with him or have some questions and reach out to him, he will still help us."
As a Senior Data Analyst and Data Product Owner at Nor1, Wu works with data engineers and software engineers to build data products for hotels and guests. 
"In addition, we're trying to explore new ways of doing data warehouse, AI, and reporting too," Wu described. "We actually want to build a new data warehouse in with more modern technology. Over the past three years, I've been spending a lot of time leading the effort of doing that."
Wu enjoys identifying what Nor1 and its customers need through data analysis and working with products and others on her team to create solutions. 
Throughout her time at Nor1, Wu has taken on more leadership roles and enjoys this responsibility. Looking forward, she plans to continue pursuing the intersection of data science and hospitality and the different ways to improve guest experience using data. Nor1 is currently planning for a full recovery after the major impact of COVID-19.