First Friday Speaker Series: Abhijit Bose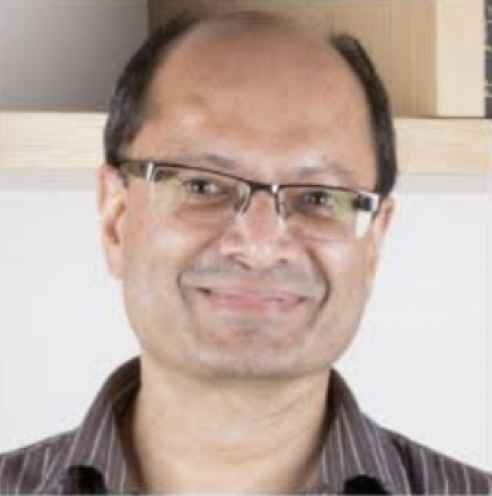 Please join us for a First Friday Conversation on Friday, October 1 at 12 PM ET with Dean Phil Bourne and Abhijit Bose, Managing Vice President, Capital One Center for Machine Learning.
Abhijit Bose is the Managing Vice President for Capital One's The Center for Machine Learning (C4ML). Prior to joining Capital One, Bose served as Facebook's Head of Engineering (Montreal, NYC, Pittsburg) for Facebook AI Research. 
With over 20 years of data science expertise, Bose encompasses an impressive technical and academic career history. He obtained a Bachelor's degree in Mechanical Engineering, received his dual-Masters in Mechanical Engineering as well as Computer Science, and received his dual-Ph.D in Computer Science and Engineering Mechanics.
Before joining Facebook, Abhijit was the Managing Director of Data Science for JP Morgan's Digital Organization. He's also worked for IBM, Google, and American Express. Abhijit and his wife live in New Jersey with their 6-year-old twins and their family pet Eskie. When he's not working, Abhijit enjoys spending time volunteering with his family at their local animal shelter, as well as hiking and touring state parks.
Capital One is a diversified bank that offers a broad array of financial products and services to consumers, small businesses, and commercial clients. A Fortune 500 company, Capital One has one of the most widely recognized brands in America. As one of the nation's top 10 largest banks based on deposits, Capital One serves banking customers through branch locations primarily in New York, New Jersey, Texas, Louisiana, Maryland, Virginia and the District of Columbia.