Degree
MS in Data Science
Educating creative thinkers and inventive leaders who use data science to change the world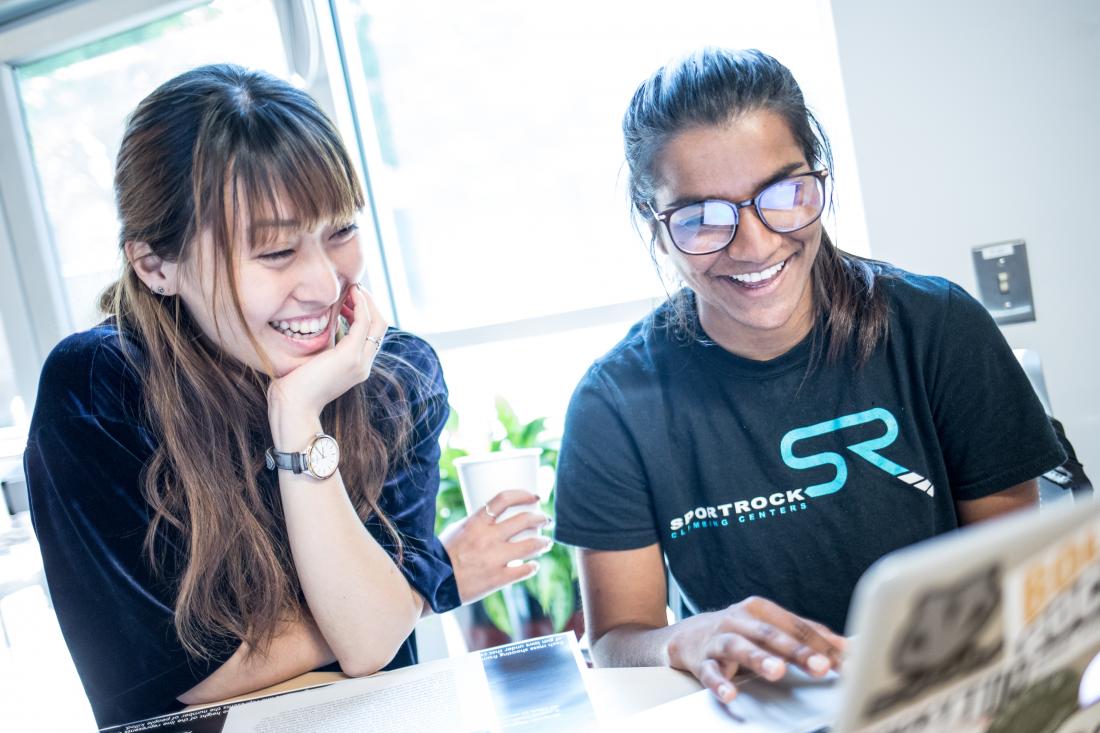 "I want to use data science to solve complex business problems. To address poverty and inequality in education. To tackle challenges in science and medicine. To inform public policy and government."

"I want to use data science to find a new way of thinking."

 MSDS '20 Cohort
What is Data Science?
Data Science is emerging interdisciplinary field whose goal is to extract knowledge and enable discovery from complex data using a fusion of computation, mathematics, statistics, and machine learning. Datasets can be as varied as maps of the known universe, MRI images, human genomes, medical records, stock market transactions, educational data, historical texts, infrastructure systems, or website clickstream data. Over the coming decades, Data Science is expected to have significant impacts on basic and applied research in the sciences, social sciences, arts and humanities, and engineering as well as impact all sectors of the economy from health care to education, government, transportation, finance, manufacturing, construction, and urban planning.
Data Science has the potential to improve individual and community health and education; develop smart communities that enable efficient circulation of people, goods, and services; enable informed decision making in public and private sectors; and enhance environmental sustainability and overall quality of life. Given the wide range of applications and potential benefits, the powerful tools and techniques of data Science must be used effectively, ethically, and responsibly. MSDS students at the School of Data Science join us with degrees in mathematics, English, biology, statistics, nursing, journalism, public policy, computer science, astronomy, German, engineering, and more. 
MSDS students leave us poised to tackle the world's biggest problems.
MSDS students at the School of Data Science join us with degrees in mathematics, English, biology, statistics, nursing, journalism, public policy, computer science, astronomy, German, engineering, and more. 
And our graduates are working at organizations like Amazon, Green Bay Packers, CIA, Capital One, Google, MITRE, Morgan Stanley, NIH, McKinsey, Workday, Deloitte, Meetup, and Northrop Grumman, among many others, with titles like Machine Learning Engineer, Senior Data Analyst, Data Scientist, Deep Learning Researcher, Data Engineer, Analytics Consultant, Data Science Developer, and more.
We are educating and training leaders and pioneers in the field to use data science responsibly and equipping our graduates with the technical and practical skills to build a better world.
What does the MSDS program offer?
To meet the growing demand for skillful, agile data scientists, the Master of Science in Data Science (MSDS) degree at the University of Virginia offers a rigorous 11-month professional master's program on Grounds. 
The MSDS program includes courses taught by faculty from the Departments of Computer Science, Statistics, and Systems and Information Engineering.
The program is also offered as an online degree. Learn more about the online MSDS program.
The MSDS program offers distinctive advantages: 
An integrated curriculum that focuses on hands-on learning

A concluding capstone project that gives students real-world experience

An interdisciplinary focus that spans across the University into numerous fields of study

A vibrant cohort experience

A powerful preparation for and connection to industry-leading careers

Funding for professional development

A historic university blazing the trail to the future through advanced research and education 
What does the curriculum look like? 
The MSDS program necessarily exists outside the traditional curricular structure, but in its unorthodoxy, the program is a forward-looking blueprint for a world in which data science plays an increasingly larger role.
The curriculum is tightly prescribed, with about 80% of the material common to all students. Several large, complicated data sets are woven across courses to increase the program's cohesion. And students will consistently work together in teams, building strong relationships and practical skills in the process. 
The Master of Science in Data Science program uses the spiral learning framework: Students begin by acquiring a foundation in languages, computation and linear modeling and then build on those skills to begin the practice and application of data science. 
At the conclusion of the program, students will address an important data science challenge with their capstone projects. Before presenting their projects, students will create a proposal outlining their objectives and will be mentored and evaluated by faculty members from different disciplines.